Uber Eats leads global Food and Drink competition as more apps consider new services and business models to gain market share.
What's Happening: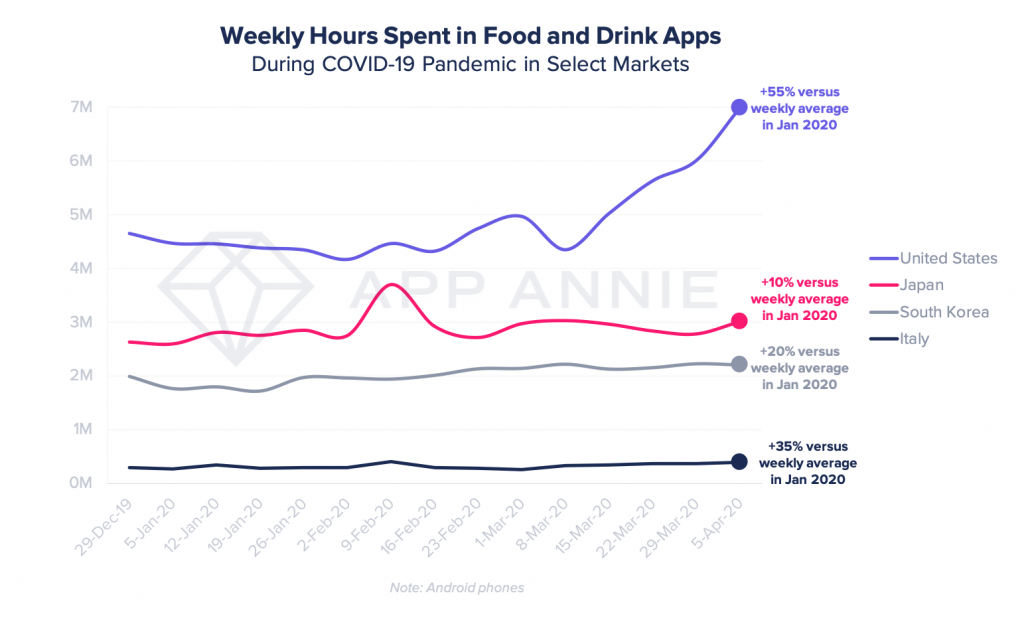 In the last month, Uber has announced a number of initiatives to help local restaurants by eliminating customer delivery fees, enabling daily payouts for faster cash flow and launching an in-app integration that allows customers to make direct contributions to establishments. Additionally, the company has expanded its Uber Eats service to include grocery and convenience delivery in global regions, including Europe.
We've also seen other global competitors expand their services in response to the pandemic. For example, OpenTable is offering grocery shopping reservations, Lyft is delivering essential goods and Delivery Hero added 50,000 additional restaurants and 1,500 grocery stores and pharmacies across its apps in the month of March 2020 — expanding its range of delivery options. 

Why It Matters: 
Food and drink applications have seen significant growth in response to the ongoing pandemic, and Uber Eats has maintained a global stronghold as the #1 most downloaded food delivery app.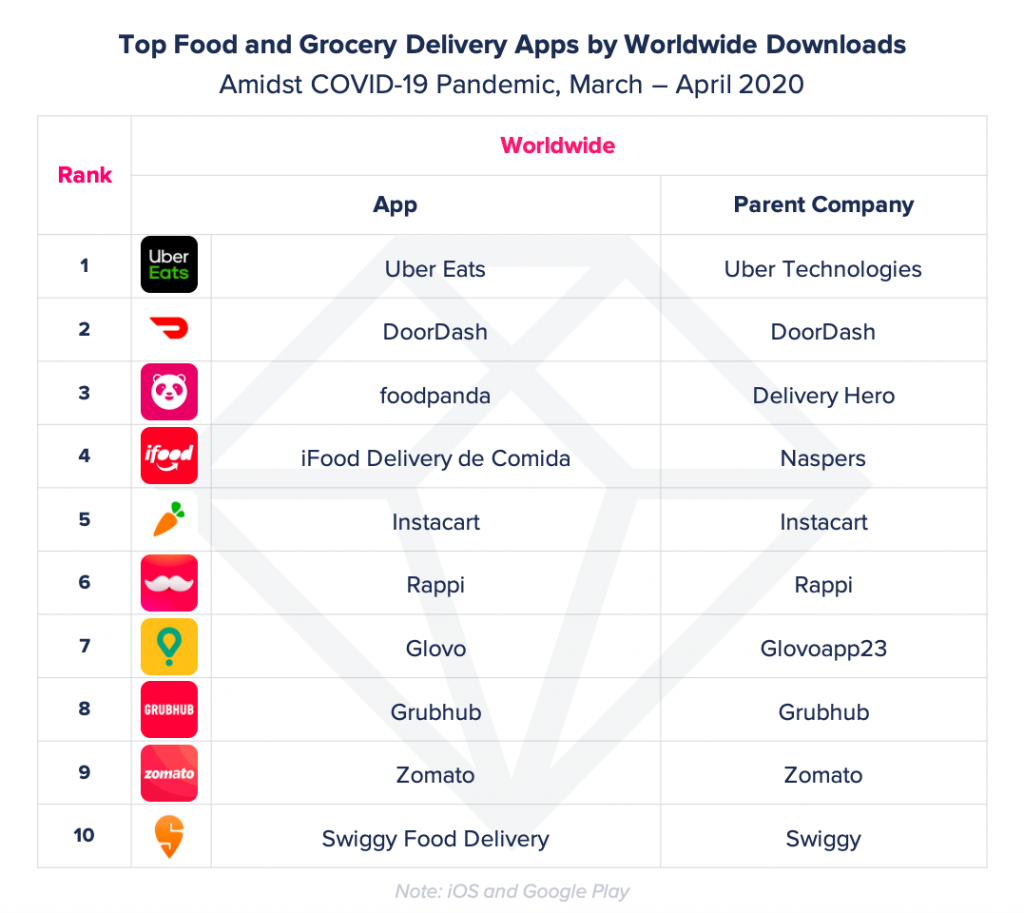 ---
"By listening to the needs of consumers and partners — and monitoring real-time data and analytics — we've been working hard to address the evolving needs of our communities. By keeping our teams nimble during these unprecedented times, we can make sure that Uber Eats is safe and reliable for the delivery people, restaurants and households who are relying on us now more than ever."

— Jon Feldman, Director of Global Operations Strategy & Planning at Uber Eats.
---
In addition to implementing new features that consumers need today, it's important for apps to highlight these additions in keywords, app descriptions, screenshots, and push notifications. Updates only have an impact if people know they're available, and many are going to be first-time users. Highlighting the right value proposition could be the difference between a conversion and someone searching for a different app.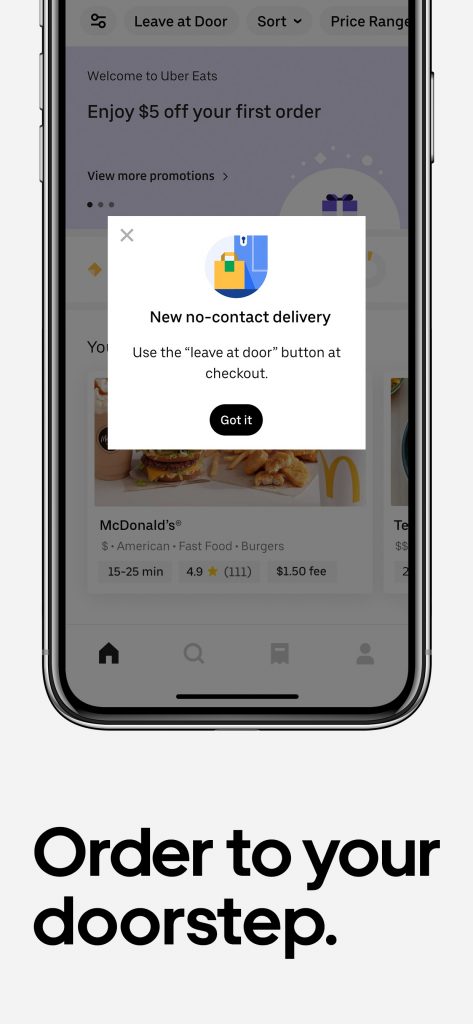 Go Deeper:
As global consumers have accelerated the use of mobile delivery, we're also seeing third party platforms and larger corporations take responsibility for supporting local communities. As we look beyond the immediate future of continued social distancing and quarantines, consumers will likely leverage mobile delivery as part of their long-term shopping habits and many businesses will look to third-party services to support on-demand needs.
For more information on the impact of the virus on the mobile economy, please see our blog post here: The Impact of Coronavirus on the Mobile Economy.
To hear more from our panel of mobile experts — including a special guest from Snap, Inc. — on the impact of coronavirus on the mobile economy, watch our webinar. 
This post is the latest in a Mobile Minute series that features App Annie's perspective on how mobile is impacting current events and consumer trends. Check in weekly for our take on the latest news cycles and how mobile transformation is shaping industries around the world.
DISCLAIMER
App Annie is a mobile market estimate service provider. App Annie is not registered in any investment advisory capacity in any jurisdiction globally, and does not offer any legal, financial, investment or business advice. Nothing contained in this communication, or in any App Annie products, services or other offerings, should be construed as an offer, recommendation, or solicitation to buy or sell any security or investment, or to make any investment decisions. Any reference to past or potential performance is not, and should not, be construed as a recommendation or as a guarantee of any specific outcome. You should always consult your own professional legal, financial, investment and business advisors.