Consumers are investing in love as mobile dating app spend doubled in the last two years.
What's Happening: 
Ahead of Valentine's Day 2020, the latest forecast from NRF shows that love is not only in the air, but in our budgets — with consumers anticipated to spend a total of $27.4 billion, up 32% year over year. However, for people who haven't found that special someone just yet — dating apps are the de facto match making tool in 2020. 
Why It Matters: 
According to App Annie's 2020 State of Mobile Report, consumers spent $2.2 billion in dating apps in 2019 — double the amount spent in dating apps 2 years prior. While Tinder dominated for overall global consumer spend, largely driven by in-app subscriptions, there is a vast array of options. For example, niche apps such as JSwipe, Single Parent Meet, Chispa, and OurTime can help users find matches with similar interests.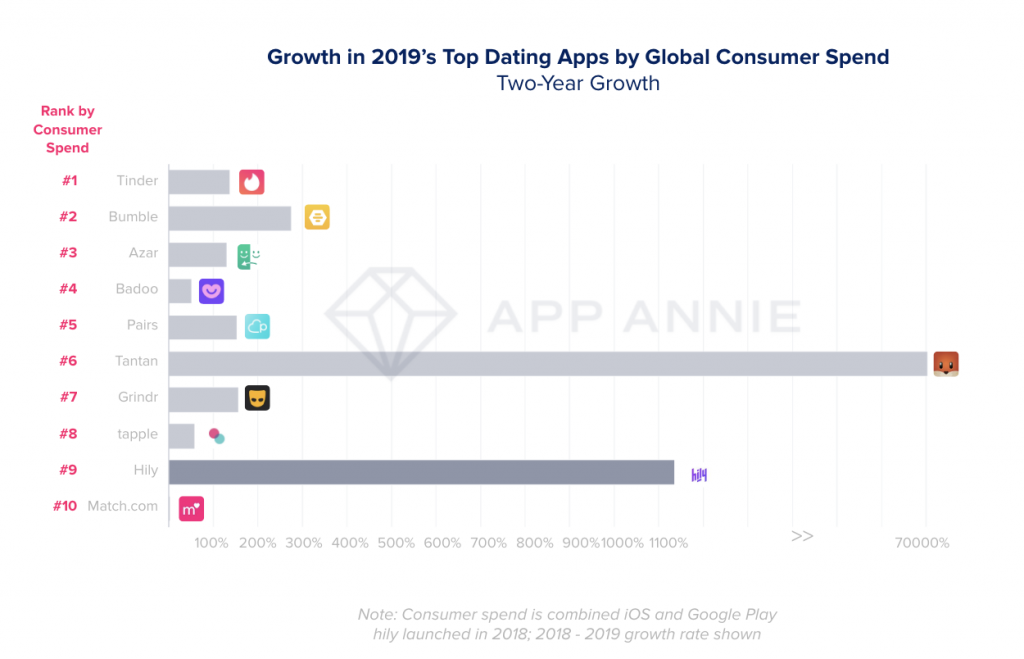 Among the top 10 dating apps by spend, we saw the average user paid for 1 month's subscription to a top dating app in 2019, up 95% from 2017. The average spend per user varied by dating app, with some apps seeing the average consumer spend nearly $90 per year — roughly equivalent to subscribing for 9 months of the year.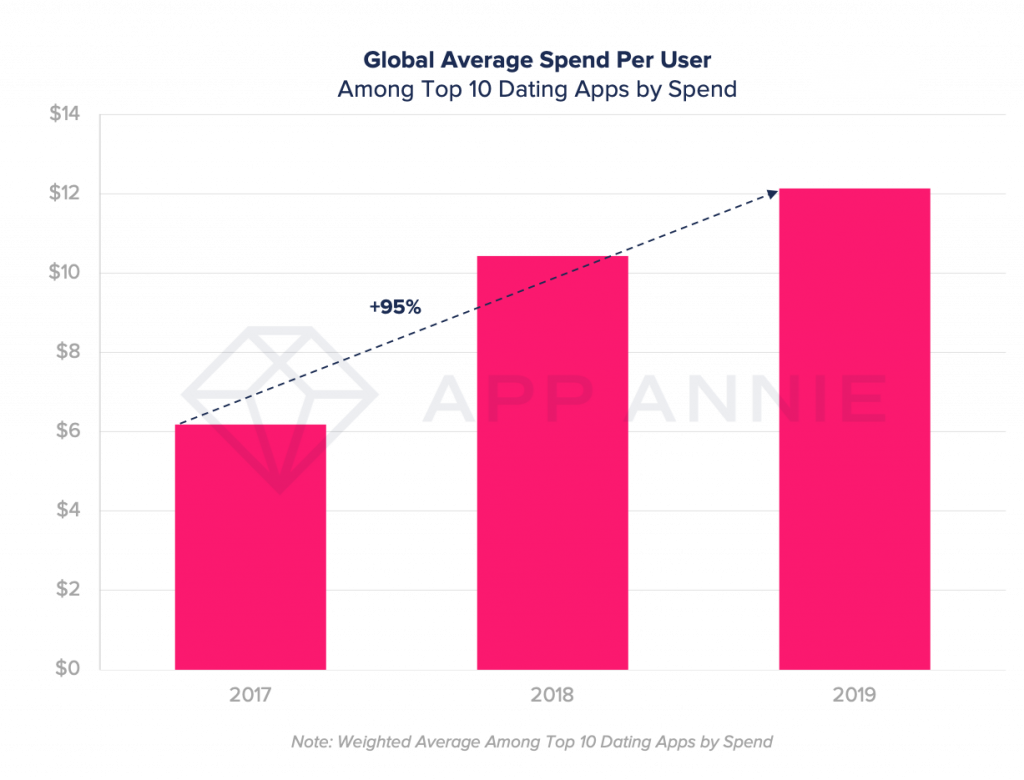 Go Deeper:
The rapid growth of consumer spend within the dating apps category is a testament to the increasing success rates users have found through online dating. For example, research shows dating apps not only account for more marriages today but are also helping to create longer, happier relationships. An inherent conundrum in dating apps is the more success they have, the more users they 'lose'. However, in 2019 we saw user bases continue to grow and the average user willing to spend more on features that enhance their dating profile in hopes of finding the perfect match. 
To uncover more dating app insights, download our annual industry-leading 2020 State of Mobile Report:
This post is the latest in a Mobile Minute series that features App Annie's perspective on how mobile is impacting current events and consumer trends. Check in weekly for our take on the latest news cycles and how mobile transformation is shaping industries around the world.