Download our presentation deck on how COVID-19 is impacting the mobile economy.
Mobile is a reflection of our lives — what is important to us in that moment. During the coronavirus pandemic, one thing is certain: we are turning to mobile, now more than ever before to stay connected, informed, entertained and healthy. We recently presented a webinar on how COVID-19 is vastly reshaping our lives, with the average user spending more time than ever before on mobile each day. In markets greatly impacted by the spread of COVID-19, such as Italy, the average time spent per day increased 39% in April 2020 compared to the average in 2019.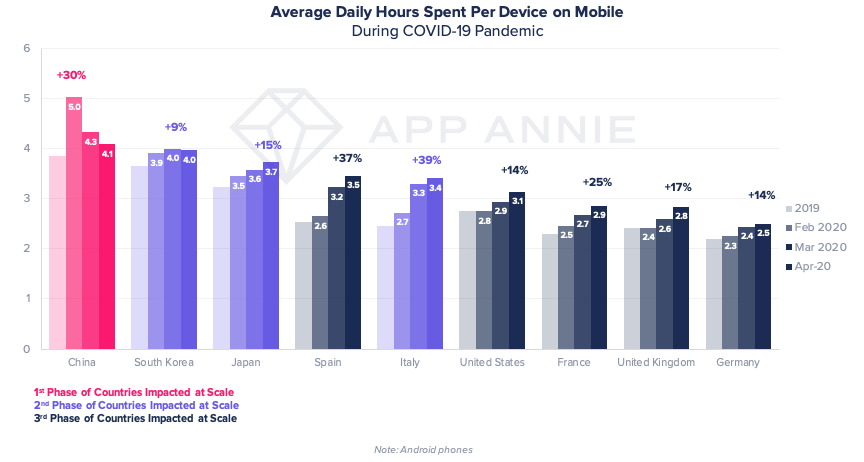 We also took you through some key verticals on mobile and how the coronavirus pandemic has greatly impacted mobile gaming, social networking, video streaming, finance, food delivery, and more. You can download this deck by filling out the form below.  
If you're looking for more analysis and insights on how coronavirus is impacting the mobile economy to accompany the deck, watch our free webinar OnDemand featuring special guest, Snapchat. 
Download a copy of the deck in this presentation on how coronavirus is impacting the mobile economy here: