Explore the cost and benefits of building an in-house advertising analytics solution or considering a 3rd party partnership
Creating an exceptional customer experience is the key to any marketing strategy - requiring a complex mix of partners and data sources. The flow of data from thousands of placements, millions of users, and billions of impressions creates a massive mountain of data to mine key insights such as CAC, ROAS and LTV from.
Leveraging analytics software is necessary for marketing teams to efficiently collect, organize, transform, and visualize disparate advertising data. Product maturity, organization size, and available resources, however, are all factors that influence the decision to build in-house solutions or to leverage external advertising analytics software.
When it comes to leveraging external software, App Annie Ascend is a leading advertising analytics solution for monetization and advertising data. App Annie Ascend automates collection of disparate datasets and enriches analysis to turn information into insights in a centralized system.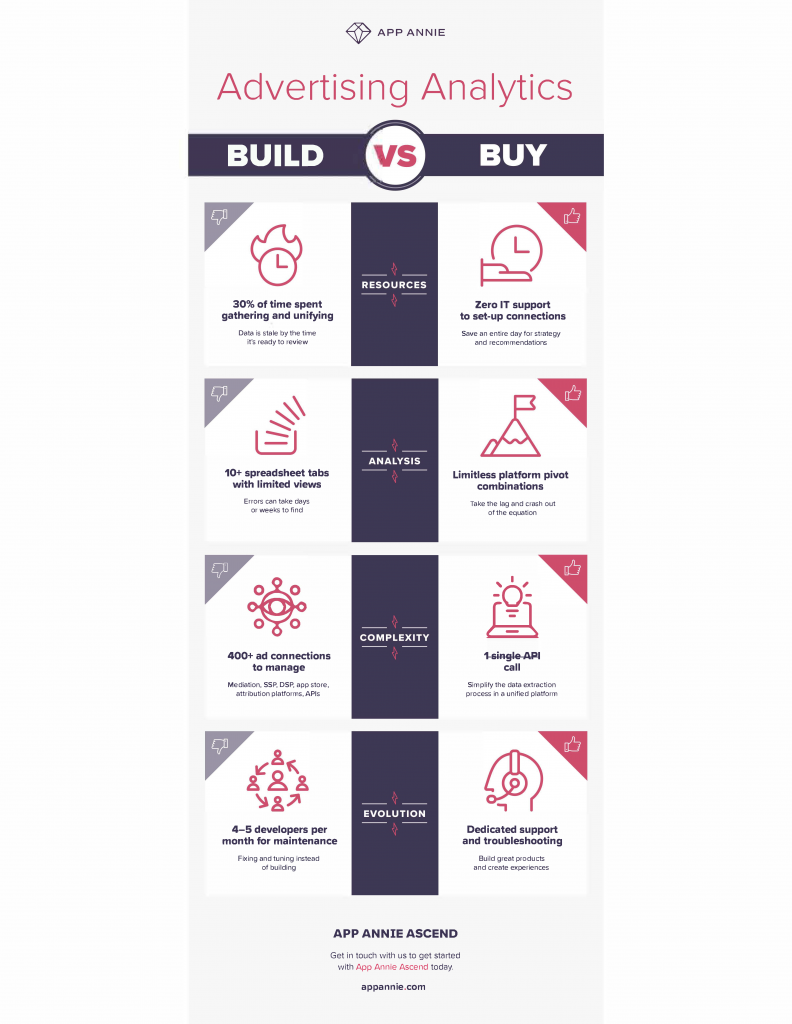 Download our whitepaper for insights to help you reach the finish line with 4 key considerations to weigh before making the Build vs. Buy decision for your user & revenue growth goals.