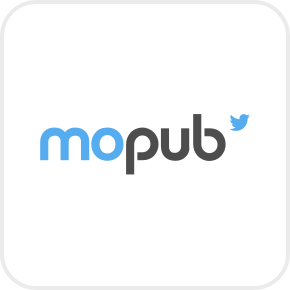 Отрасль:
Business
Главный офис:
San Francisco, California
Самое популярное приложение:
MoPub
Узнайте больше об data.ai Intelligence
Who
MoPub provides trusted monetization solutions for mobile publishers around the globe. Today, publishers and app developers use MoPub's trusted platform to drive maximum revenue for every ad impression and control their user experience, while marketers enjoy access to high quality mobile audiences at maximum scale. The company has been helping mobile app publishers grow their businesses since 2010. MoPub was acquired by Twitter in 2013.
The Challenge
Before working with App Annie, the MoPub sales team leveraged their own extensive experience and data to choose their focus verticals and better support publishers throughout the sales engagement process. While this expertise was critical, they wanted to be able to validate those ideas with the help of external data. In order to accomplish this, they needed a partner to complement their internal data and workflows of their global workforce. 
The Solution
App Annie integrates seamlessly with MoPub's revenue data to make decisions based on what Kira Roytburg, Head of Exchange Analytics at MoPub calls "human-supported intelligence." She explains, "We take App Annie's Top 1000 apps ranking data, find app publishers in each market, and add this to MoPub's own internal data. Our primary focus during this analysis is to identify how we can help publishers and marketers grow their business so they can meet their strategic objectives." 
The Results 
With the help of App Annie's data on top apps by category based on app downloads and daily active users, MoPub was able to confirm which app verticals are growing in each region, along with the breakdown of their revenue mix and where their target customers reside. Based on additional data from App Annie, MoPub was able to gain a better sense of the priorities of each publisher, and refined their go-to-market strategy to better support their needs. 
Revenue Mix
App Annie provides MoPub with strong revenue mix data, such as the breakdown of revenue from in-app purchases versus that from advertising. Understanding the mix helps MoPub act as better advisors. For example, if a MoPub client relies heavily on in-app purchases, then they will likely focus on ensuring that advertising complements customer experience. In the case of publishers whose revenue mix tilts more towards in-app advertising, then they are likely looking for advanced monetization tactics. MoPub leverages the revenue mix insights to provide clients with the right tools and best practices that help them achieve their objectives. 
Demand Needs
Another data point that App Annie was able to deliver to MoPub was the location of users downloading the app, using both downloads and usage estimates for high-demand markets. This is a proxy to the publisher's potential demand needs. For example, if both the publisher and app users are located in Korea, then the best way to help them grow revenue is to focus on providing local demand. However, if the publisher is located in Korea, yet the app audience is split between local and international markets, then providing global demand is going to be critical. Knowing this information helps MoPub partner with the publisher on the smartest demand strategy to enable them to maximize their monetization efforts. 
"The combination of our internal monetization data by country and app vertical, augmented with App Annie data, helps us prioritize our business development efforts, and become better advisors and partners to publishers so they can meet their strategic objectives," says Kira Roytburg, Head of Exchange Analytics at MoPub.
Thanks to the continued partnership with App Annie, MoPub is confident that they'll never miss an opportunity to support the needs of their publishers in the future.