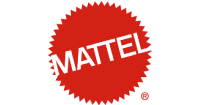 業界
Entertainment, Games, Kids
本社:
El Segundo, California
主なアプリ
Barbie Fashionistas
data.ai Intelligenceについて詳しく知る
The backstory
It's nearly impossible to grow up today and not play with a toy made by Mattel. They bring us world-class brands such as Barbie, Hot Wheels, Fisher-Price, Monster High, Thomas & Friends and UNO, to name just a few.
In 2010, Mattel introduced its first mobile app and for the next four years, apps were primarily used to support physical toys sitting on shelves; they were "bite-sized pieces of content for kids to bring their favorite brands to life in the mobile app space," says Clinton Wu, Head of Global Apps & Games at Mattel, Inc. But times have changed. "The quality has gone up and the experiences are deeper. We now know how important the mobile platform is for strengthening and expanding our brands."
Wu's team is now focused on delivering higher quality apps that reach a global audience made up of kids and fans of all ages. "Mattel as a company inspires the wonder of childhood and we want to bring our brand stories to life on the secondary, handheld screen. Kids don't differentiate between digital play and physical play anymore, and we want create amazing experiences for them," he says. "It's an exciting time to be in the industry."
Attracting and keeping an all-ages audience
Kids are always finding Mattel apps — usually on a phone, and as early as age 3 or 4 — without extra effort to drive awareness, says Wu. The struggle is to keep the content fresh, and to improve the experience as users grow older.
"At a certain age kids grow up, and may not be actively buying toys anymore," Wu says. "But they still love our brands. There is an opportunity for us to create apps just for them." The team needed a way to create a strategy that put these customer experiences at the forefront.
The Mattel team uses information from App Annie Intelligence to create business objectives and translate them into games for kids and an older audience. It was a shift for a toy company, where once a product is on shelves the product can't be changed. Apps, on the other hand, change constantly. With App Annie, Wu says, "We are able to understand where the industry is trending, and what type of game mechanics are connecting with large audiences."
App Annie brings Intelligence to development
Developing Mattel's global reach is always a priority. "We wanted to track downloads and revenue growth for apps by country," Wu says. "App Annie showed us where to focus."
App Annie Intelligence data gives insight into how competitors' downloads, revenue and active user estimates change with each new release. It gives the Mattel team a clear view of who's playing, and what they want to see next, which makes it easier to create and launch new app features with confidence.
"We needed a way to track performance and understand the market. App Annie provides the most complete data, and the greatest ease of use." — Clinton Wu
The team noticed, for example, that the Thomas & Friends: Race On game earned more downloads in China than anywhere else in the world, leading to an advantageous change in strategy: "We are now creating more apps with that country in mind, and tracking who else is performing well there," Wu explains.
Another way Wu uses Intelligence is to educate and inform company stakeholders. "At Mattel, we want to be a leader in the app space," he says, "and the data from App Annie helps our internal teams reference best-in-class mobile practices, measurement and projections."
Intelligence leads to stronger partnerships
Finding partners to help bring app ideas to life is another area of focus for Mattel. App Annie Intelligence data made it simple to find studios with experience building apps for the same demographics Mattel was after.
This led to more valuable relationships. "App Annie gave us a streamlined way to pinpoint best-in-class partners who can deliver high-quality apps," Wu says. "These deeper partnerships have helped us build products as services, which increases the value of our brands."
From improving the user experience to sourcing partnerships, App Annie Intelligence data is key to building loyalty between Mattel toy brands and the kids and fans who love them.