Discover the latest trends and unlock packaged insights — anytime, anywhere
For mobile leaders, time is of the essence. To keep pace with the ever-changing app economy, it's important to access critical information about trends, markets and the competition in real time.
With over $USD 143 billion spent on mobile and 218 billion new app downloads in 2020 — discovering the latest trends and unlocking mobile insights is more important than ever.
Now available on iOS, App Annie Pulse provides one touch access to mobile market estimates from App Annie Intelligence. This is the industry's only answer to benchmark the competition, track market movers, and identify insights that are powered by the industry's best estimates and data science. 
This is the first mobile app of its kind to fully leverage AI-driven features: 
App Annie Performance Score:

A composite metric, based on sentiment, acquisition, monetization, and engagement metrics. This allows businesses to quantify and benchmark their performance. The score can be tailored to your favorite metrics.

App Annie Insights:

Automatically monitor shifts in key app KPIs and identify potential causality
Discover the Latest Mobile Trends in the Newsfeed
Receive updates on the apps and markets you follow with the News Feed. Scroll through industry changes and sharpen your competitive knowledge.
Identify the Market Movers & Winners with Top Charts
Identify the top performing apps and stay on top of market trends with Top Charts. Get access to the leaderboards, challengers, and market movers.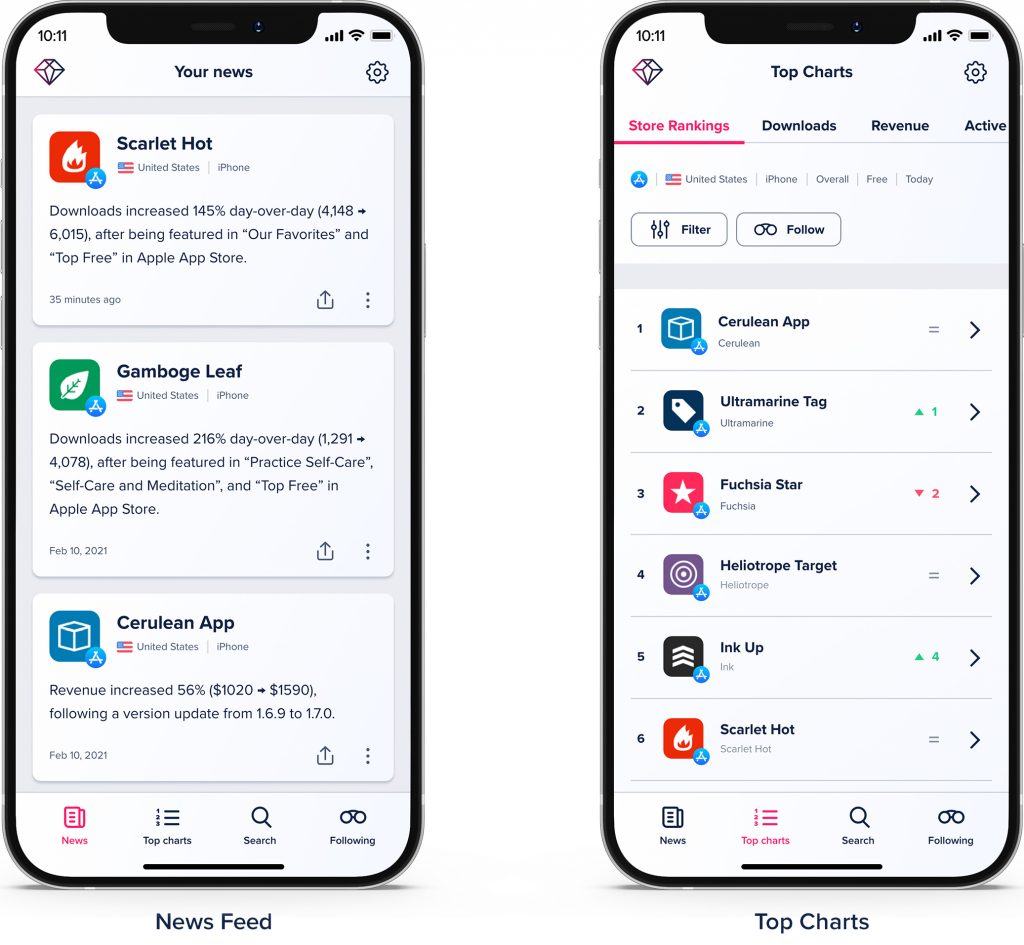 Analyze Change Drivers with Packaged Insights
When data alone doesn't translate to insights, we surface packaged insights for you. Introducing App Annie Insights - intuitive stories that highlight why an app's KPIs increased or decreased. We connect the dots in real-time for you.
Unlock the Ultimate Benchmark with the Performance Score
The best way to win on mobile is to holistically benchmark against the competition and market. Introducing App Annie's Performance Score — a 360° view of your mobile performance with options to compare and evaluate other apps. Choose from our standard score or create your own configurable score from 13 different metrics.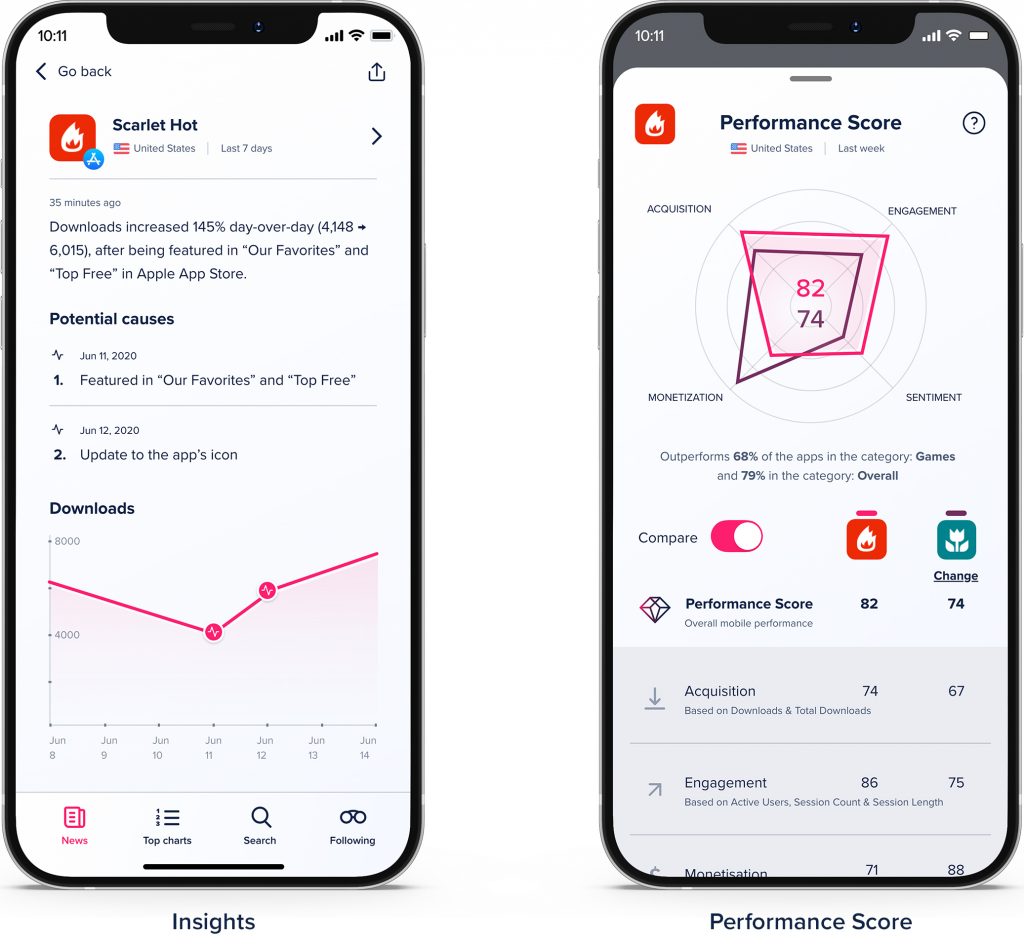 Download App Annie Pulse on iOS today. Look out for the Android version coming in Q2!