App Annie and AppsFlyer join forces to examine the mobile industry and its marketing performance in Latin America.
With 2020 in the books and embarking on the second half of 2021 we are able to look back and analyze the last 12 unprecedented months in the LATAM market, and how global events, including the pandemic and pandemic-recovery,  have impacted the mobile ecosystem.
Latin America contains some of the fastest-growing app markets in the world such as Brazil and Mexico, with a young mobile-first population and high smartphone penetration across all socioeconomic groups. The unique conditions imposed by the COVID-19 pandemic accelerated mobile app adoption across nearly every industry, and as we explore in this report, also created headwinds for a number of other verticals.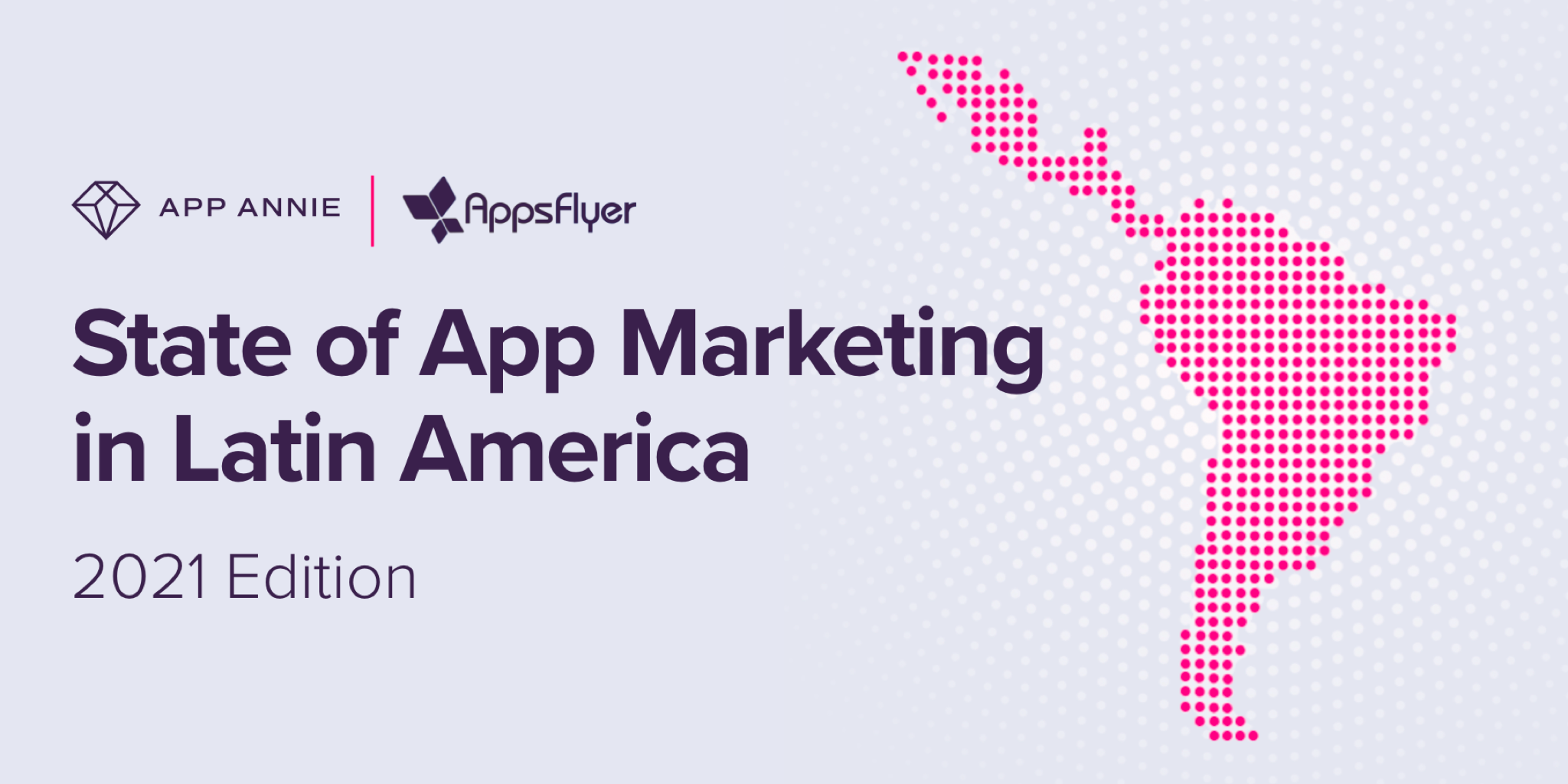 In this report, we present market trends and opportunities for mobile developers and marketers and provide guidance on how companies and brands can better understand the mobile market to make better-informed decisions.
In The State of App Marketing in Latin America, you'll uncover:
Across spanish-speaking LATAM, Mexico and Brazil, consumers spent up to 60% more on in-app purchases and subscriptions in Q1 2021 year over year —

see which categories grew the most in Mexico, Brazil and LATAM

Games and apps varied across markets —

uncover the top performing apps in Mexico, Brazil and LATAM in Q1 2021

The Mexican and Brazilian markets have seen a 120% and 178% increase, respectively, in non-organic installations (NOI) in the last 2 years —

learn how to adapt your strategy for growth

The proportion of paid users increased by 32% in 2020 in Mexico —

find out if your company is among the best performing apps in its sector
Retention has become one of the biggest problems for marketers in Latin America — compare yourself to the retention benchmarks in your industry