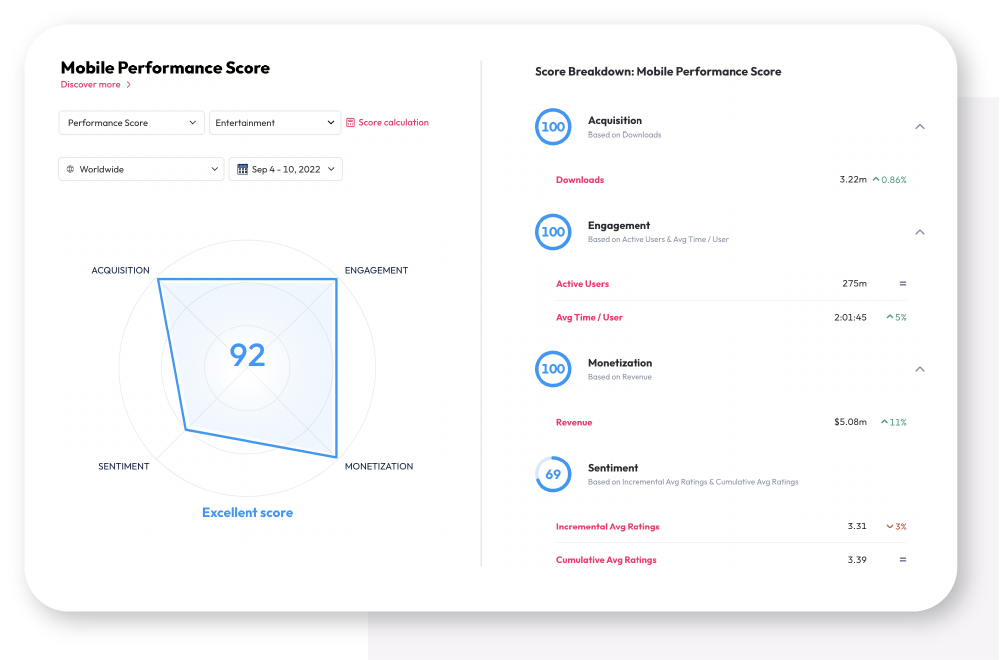 Like a credit score, but for apps
In the blink of an eye see how your competitors rank against each other through a simple aggregate score, and instantly understand your competitive landscape.
A tailored executive summary, available at your fingertips at a moment's notice, without the heavy leg work.
Now available on our Pulse mobile app on iOS and desktop.
Request a Demo
Do more, in less time
Mobile Performance Score is our proprietary unified score for app performance, coupled with data.ai's App Taxonomy tools, give you a superpower: Benchmark against industry players in your own category with their unique Mobile Performance Score across key performance indicators.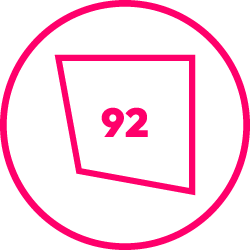 Get a quick read on how your app or mobile portfolio performs against 3-4 key app quadrants: acquisition, engagement, sentiment and monetization.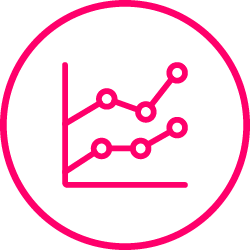 Benchmark against competitors specifically in your category or sub-genre to analyze moments of success and pitfalls to avoid.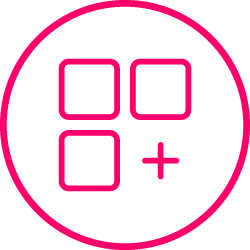 Monitor a group of apps within your genre and sub-genre for a high-level view of the competitive landscape.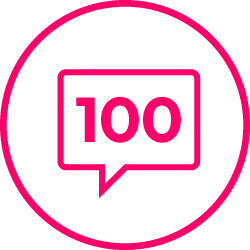 Presented in a format that helps saves time and is easily digestible for all levels of your organization.