Watch the experts at App Annie and IDC discuss the latest trends and opportunities with Gaming
Following up on our Gaming Spotlight: 2020 Review, join us for a deep dive on the state of the gaming market with industry experts Lewis Ward, Research Director, Gaming and VR/AR at IDC and Amir Ghodrati, Director of Market Insights at App Annie. Learn about the major gaming trends you need to know in 2020 and our take on where the market is going in the future.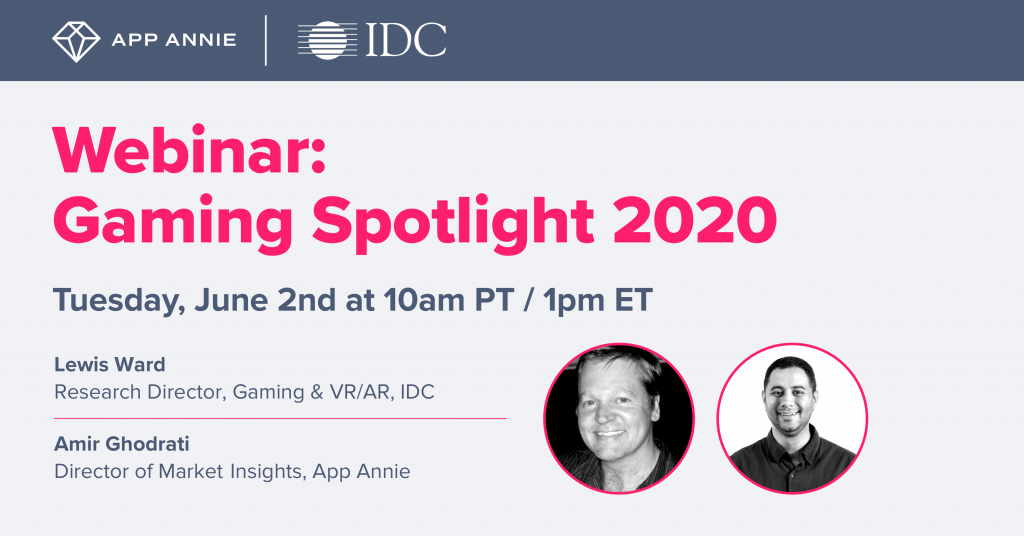 In this webinar we will cover:
How the COVID-19 pandemic have increased demand on gaming and related sectors
Which gaming categories and apps are driving growth in market share
What are the opportunities in Ad monetization and how consumers are responding to in-game ads
The outlook for gaming for the rest of 2020 and beyond as mobile is increasingly becoming the world's preferred form of gaming
And more!
Watch the webinar OnDemand Now: