Utility app publisher PSafe shares tips and tricks for acquiring and retaining users.
When it comes to user acquisition (UA), continuous iteration and optimization is critical. That's why it's essential to try different tactics, says Ram Rao, chief marketing officer and founder of PSafe, a publisher of leading utility apps in Brazil.
App Annie recently sat down with Rao to get his thoughts on attracting and retaining new users for Psafe Total, an antivirus and security app from PSafe for Android phones. The app's security benefits demand a longer term UA strategy, and smart notifications are one of the tactics used by his teams around the world.
App Annie (AA): Can you share a little bit about what you do at PSafe?
Ram Rao (RR): As the CMO, I'm responsible for managing our marketing operations globally. This includes leading teams in UA, product marketing, content, creative, social and PR across the Americas.
AA: What is one thing an app developer can do to help improve retention?
RR: Incorporate smart, targeted notifications that provide personalized value to the user. Developers should think through user segments and not message everyone the same thing at the same time — different use cases require different notifications.
One of PSafe's most effective messages tells the user just how much space junk is taking up on their device. When a message speaks to an individual user, it is more likely to drive engagement and engagement drives retention.
Going forward, we believe more apps will invest in smart notification strategies that provide relevant, useful and timely messages to the user. It will keep them informed and engaged.
AA: What kind of things do you A/B test to prevent churn and increase retention?
RR: There are specific persistent features — like activating our anti-theft solution — that we've learned have a high correlation to retention. The anti-theft feature is one that doesn't get a lot of adoption at the time of installation, so we've learned how to market its value post-installation.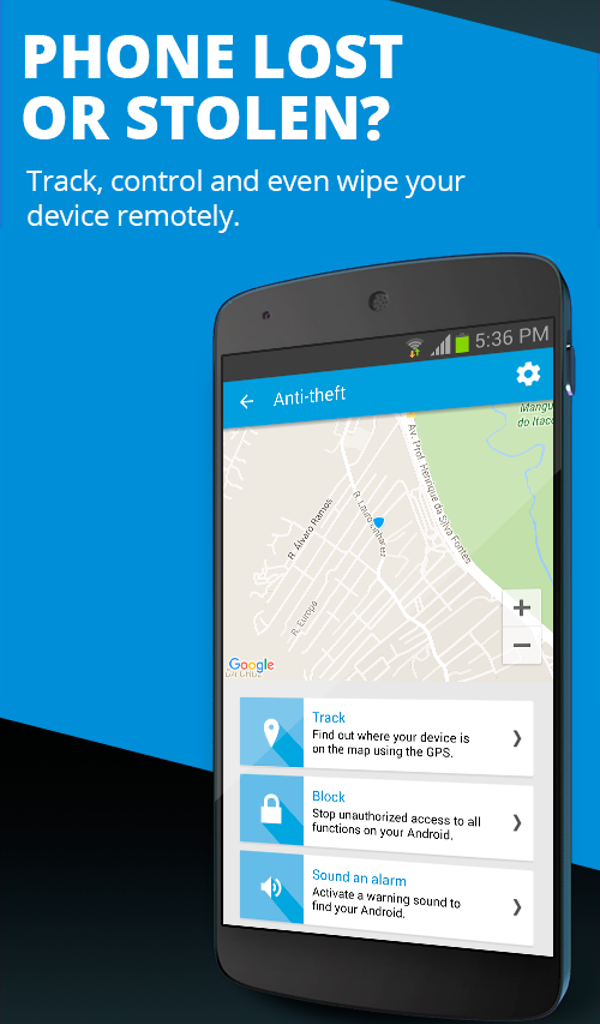 Users who activate PSafe Total's anti-theft feature are more loyal to the app.
We also test onboarding flows and app tutorials to see where people drop off and how we can keep them active. For onboarding flows, we A/B test notification copy and landing pages to see where we can make improvements.
AA: How do you segment users in your app? And how do you use this information?
RR: We segment users based on several dimensions: feature adoption and feature engagement, for example. With these buckets, we can personalize our product marketing communication stream and more easily understand how our UA efforts drive short-, mid- and long-term retention.
AA: For your app, what is a "loyal" user? Is there a metric you use to determine who is loyal?
RR: As a security app, our primary job is to protect the consumer as they install apps, download media and surf the web. So for us, loyal users are those who keep the app on their device for 24 months — which is the average lifecycle of device ownership.
AA: How do you track your competitors' retention and churn rates?
RR: We use App Annie's competitive retention data to compare ourselves to our peers on an app-open basis. As a security app, a lot of what we do is in the background, including analysis and protection. So having our app simply be active on a device is important.
It would be ideal if we could track our competitors' retention based on an app being active — not necessarily opened. That way we could monitor how well post-install marketing campaigns drive both engagement and continued presence of our app on a device.
AA: Have you ever "fixed" a retention issue — either preventing users from churning or improving engagement rates?
RR: Early in our history with PSafe Total, we implemented UA source analysis based on retention, down to the individual placement of ad creatives. We benchmarked retention on the one-day, seven-day and 30-day mark, and worked to manage how our sources and marketing campaigns performed against set KPIs.
Within 60 days of implementation, we were able to make targeted tweaks to messaging and placements that drove significant improvement in our 30-day retention rates — rates went up by 10%.
Tracking and iterating, over and over again, is essential to UA. Improvement is always possible.
Build a Better App Business
Standing out in the marketplace depends on acquiring new users for your app. To get best practices you can immediately put into play, download App Annie's UA Playbook today.
Ram Rao, CMO, Founder, PSafe Technology

With over 15 years of experience in digital marketing, Rao's focus is on UA, brand building and monetization. Prior to PSafe, he was a founder and SVP of QualityHealth, a platform for activating patients to take health-related actions. It was later sold to ShareCare, Inc.