The app space is becoming increasingly crowded — with so much noise and competition, how can your app marketing strategy break through?  We've compiled four ways to drive brand awareness and get in front of the right quantity and quality of users:
Your App Icon Is the Face of Your Brand
App icons, aside from your preview images and name, can be the deciding factor when a user opts to download your app or not. Despite taking up only a few hundred pixels, your icon holds immense power. When it comes time to advertise or entice app store-browsing users to click your app, it's one of the most crucial assets. Just like a physical store's sign or front window, your icon needs to explain your app's core value and incentivize users to tap.
In a previous post, mobile games publisher Kongregate offered up some app icon testing tips. The best app icon tests come from trying out completely unique variants from the original. A winning control icon is found, it's good to then test minor modifications until discovering an optimized winner.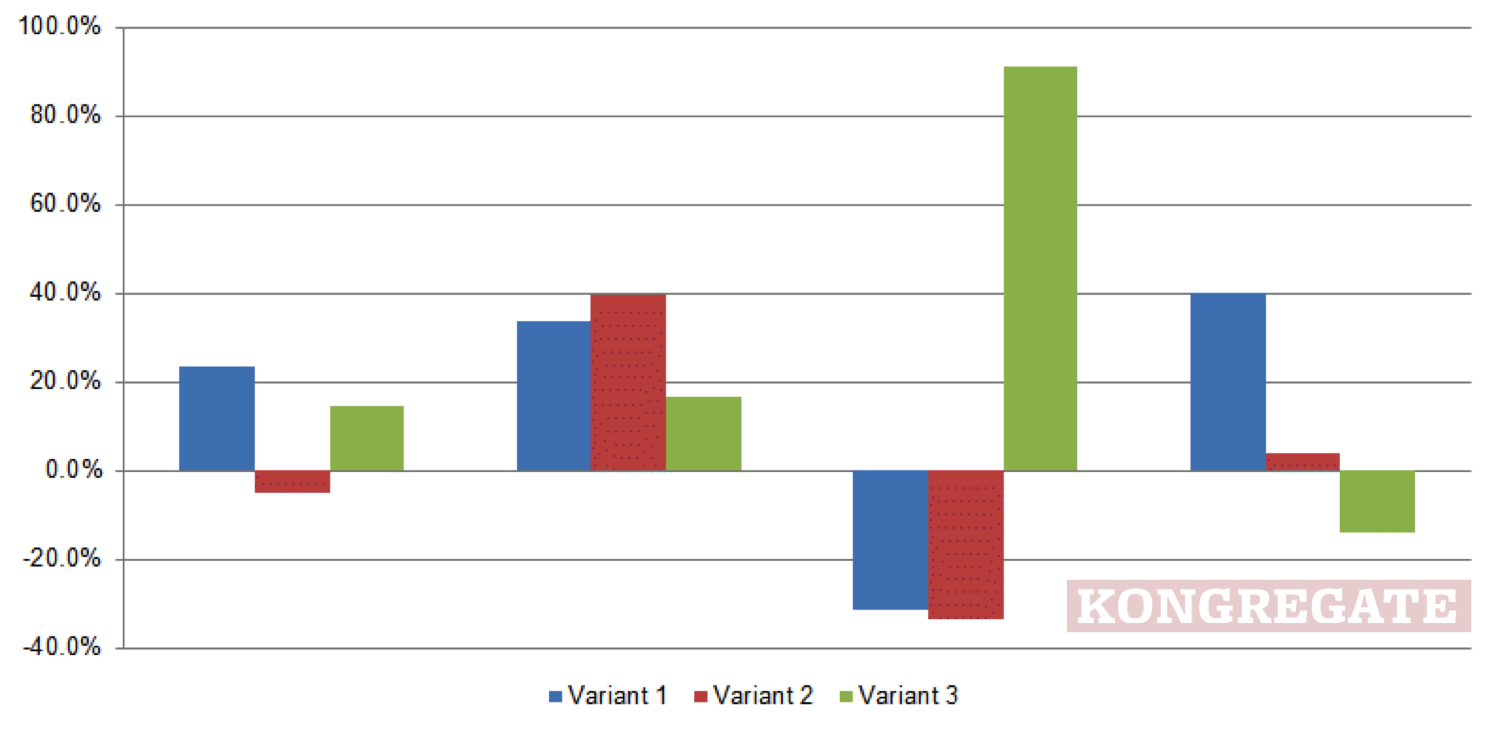 Kongregate's icon performance testing results relative to the existing (control) icon. While there is often a clear winner (third test from the left), most tests resulted in some improvement relative to the control.
New icon designs can even lure people who previously passed over an older version. Kongregate's theory is that a different or new icon could make people think it's an entirely new game. That's the power of an app icon.
With the right icon for your brand, it's time to start advertising through mobile avenues such as ad platforms.
Pick the Right Ad Platform
Picking a good ad platform is key to attracting a high volume of users. It can be a great way to advertise your app across different global markets. Store Intelligence can help find which market offers the greatest opportunity so you can narrow down your search for the right ad partners.
There are lots of ad platforms, but the "best" one for you won't be the best for someone else — it all depends on your app and campaign KPIs. Most ad platforms offer two products: one for publishers and another for advertisers. You'll also want to take into account other considerations, such as the ability to target by demographics and psychographics.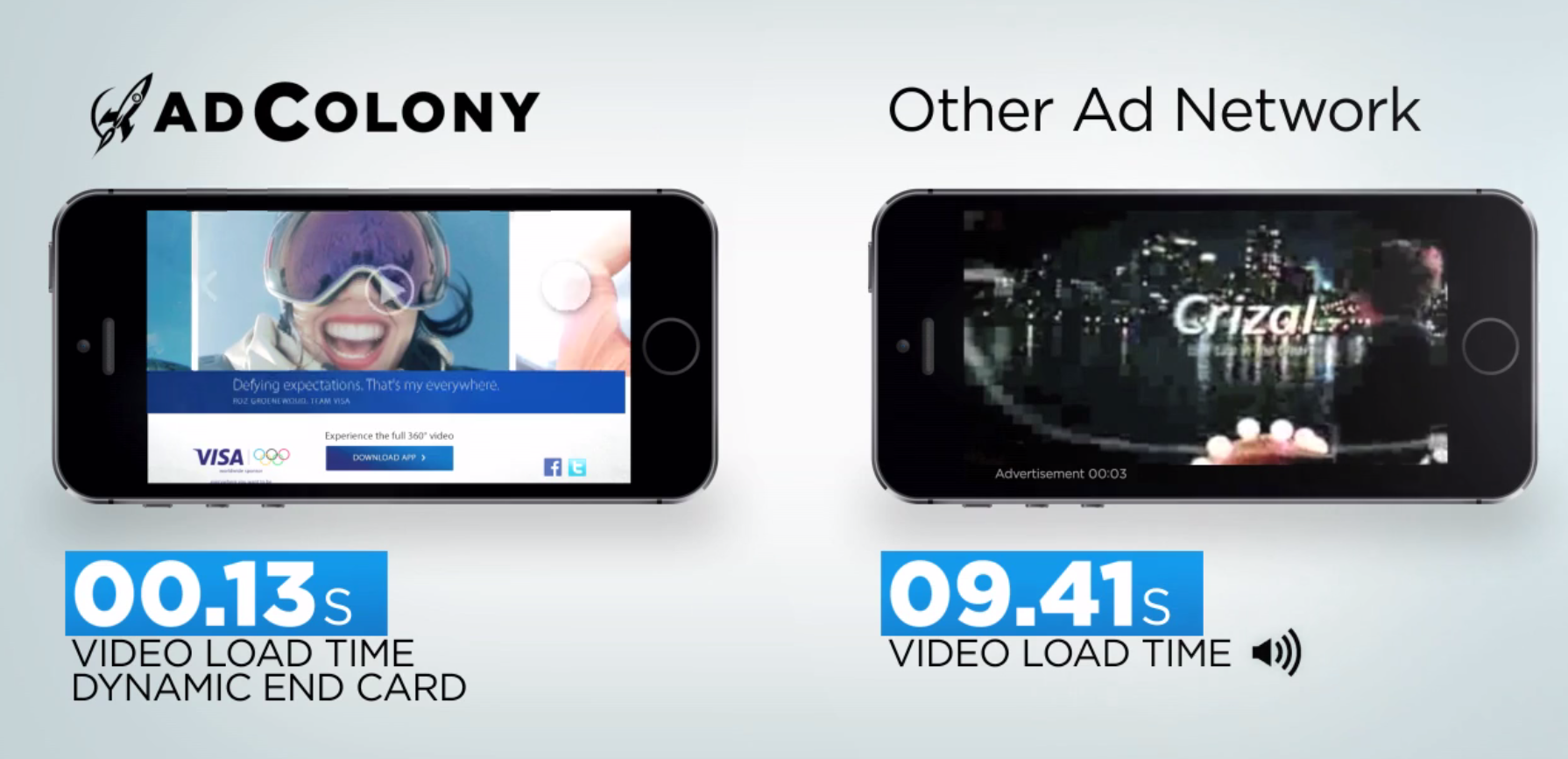 AdColony's video specialization can potentially engage audiences that may ignore low-cost banner ads.  
AppLift, AdColony and AdMob are good selections for general apps, offering great cost per impression (CPI) rates. What helps AdColony stand out even more is a greater focus on HD video advertising, which is much more compelling to users than banners. If your budget allows it, the additional cost can be worth it.
Bring in Users via Facebook
Power users typically have high lifetime values (LTVs) but can also come with high CPIs. One way to help reduce costs without sacrificing user quality is by marketing your app on Facebook. For Facebook ads, start with Audience Insights to help refine your demographic targeting. When combined with App Annie's Audience Intelligence you can find out additional details about your targets — including age, income and related apps they're downloading.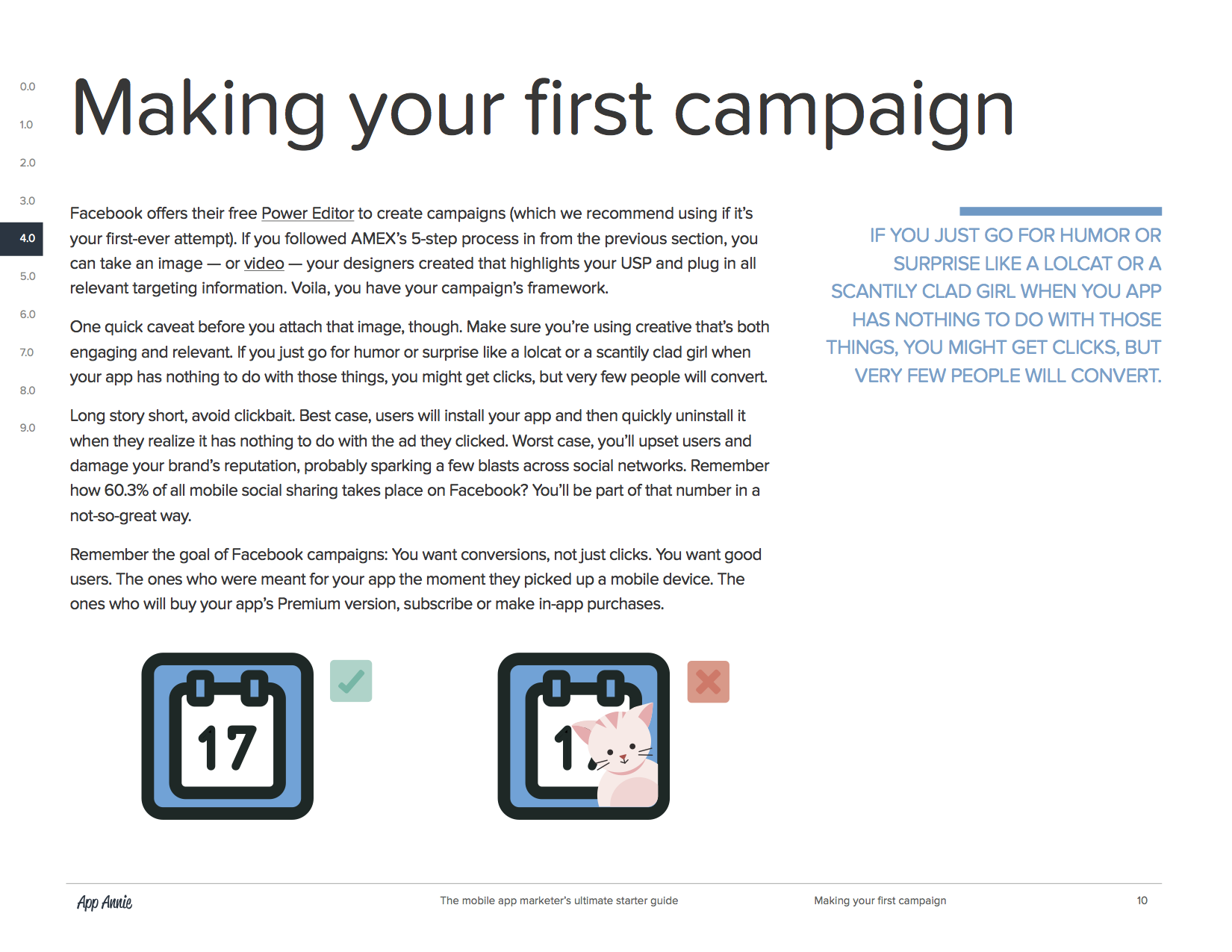 Facebook marketing campaigns are a great way of turning clicks into conversions.
Ultimately, your goal is to get your app on people's devices and boost conversions. The name of the game is optimizing your ads' effectiveness while minimizing the impact on your budget, and there are tons of tweaks you can do to save your budget. That's why we've crafted a guide to  Facebook marketing to aid you regardless of experience.
Facebook marketing is a great means of defining your unique selling proposition to find your app's best users. It also serves as a way of intelligently expanding into new markets like Asia and Europe, where international ads need to be market-appropriate.
Mobile Marketing Excels on TV Screens
Quaid Media noted that TV is a unique way to push brand exposure. Great creative and huge reach have been the foundation of building brands for decades. Publishers that have already established mobile audiences via ad platforms and social media may seriously consider a TV ad campaign.
Recently, companies like Supercell and Machine Zone have made huge impacts with their Super Bowl spots featuring famous actors. This kind of brand advertising can influence behavior over a longer period of time than banner ads or other direct marketing methods.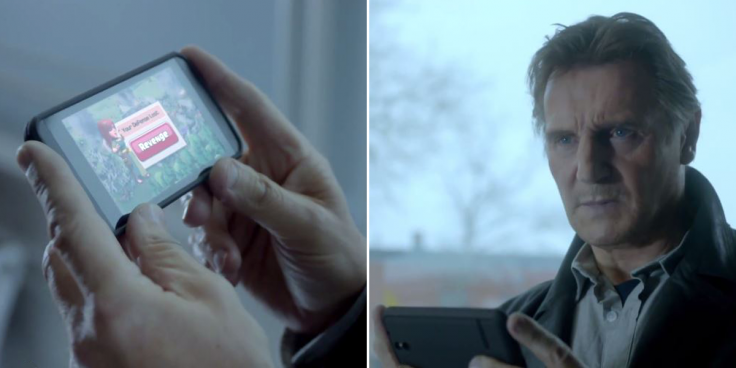 (Image Credit: IBTimes.co.uk)
In fact, tracking your app's rankings, organic installs, and share of voice on social media during and after the TV's live period can show additional impact from your campaign. By looking at the impact of a TV ad on an app's ranking in the store compared to a baseline ranking before and after, it's relatively straightforward to apportion the increase as a result.
The Right App Marketing Strategy
When trying to cut through the clutter to connect with the right potential users, creative optimization and ad targeting are going to be massively important. Use the above tips when planning out your next campaign to make the best and most efficient use of your budget.
Getting your app's name out there is just one aspect of app marketing. In the future, we'll touch on means of improving and planning within your app like app monetization, user retention, and soliciting user feedback.
Start Building a Better App Business
Subscribe to see more app industry reports, conference updates and guides. Have something to add? Share your questions and comments on Twitter.
Want to take your app business to the next level? Create a free account to dive deeper into Store Stats or request an Intelligence demo.