Mobile Marketing is more important than ever before. We'll take you through the 10 actions you can take today to succeed on mobile.
The world has gone mobile. No other device can match the global reach and daily engagement of our smartphone devices. Every brand, whether mobile-first or not, stands to gain from reaching consumers on their always-nearby and most personal device.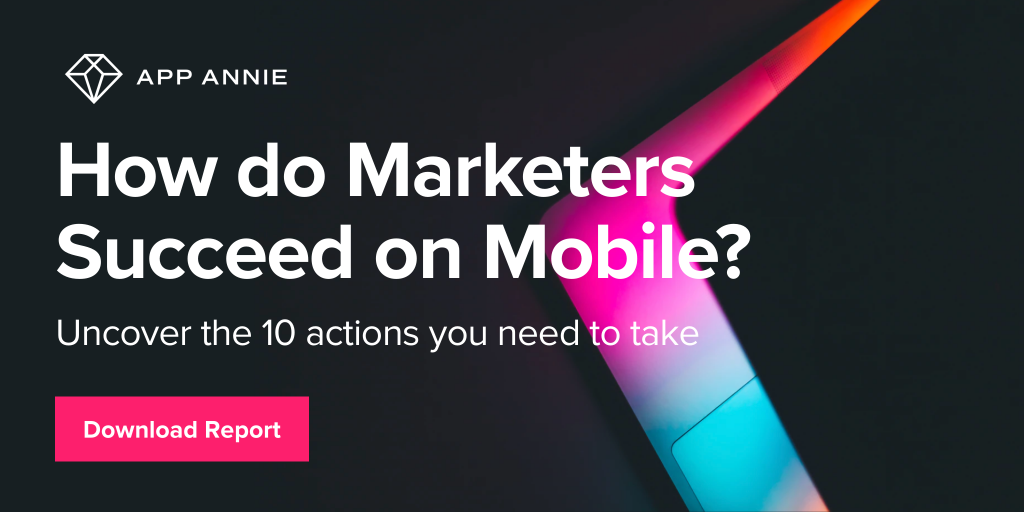 With 10 years as the mobile performance standard, App Annie is best positioned to help marketers win on mobile. In this report, we will take you through 10 actions you need to take to fuel your mobile marketing success, including: 
Prioritizing

resources and budget

for mobile

Gaining competitive advantage with

App Store Optimization

  

Optimizing

Paid Search Ads

for winning back traffic share

Complementing organic marketing with paid

User Acquisition

Proving

Mobile's Worth To Your C-Suite

And more!