Connected devices may come in small form factors like wristbands and watches, but they are shaping into a trillion dollar market. These devices are fueled by consumer-facing mobile apps that act as communicators between us and our devices. With all these "smart" devices popping up, we felt it was time to analyze what apps are making waves in the industry -- and which devices will shape the industry in the years to come.
By 2020, Gartner estimates over 26 billion connected devices will be installed globally, tapping into common objects ranging from TVs to coffee machines. Our latest report dives into the mobile apps that make this industry possible, providing you with insight into this rapidly growing sector that's on track to be a part of every human's life.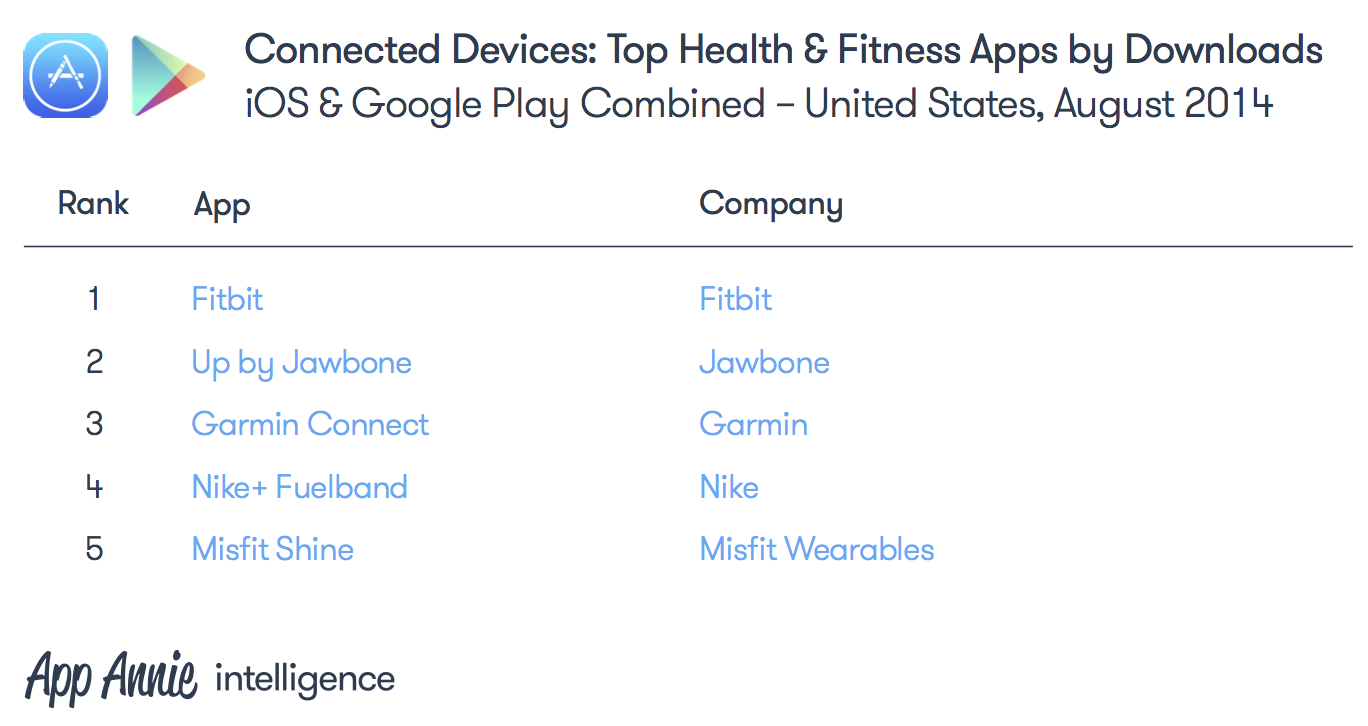 Wristbands are a runner's best friend, as shown by August 2014's top Health & Fitness connected device app rankings. Download our full report for other top connected device apps.
Below is some of the key information contained within our free report:
Apps in the Media and Productivity subcategories lead by downloads and have impressively strong app store penetration
August 2014's Health & Fitness apps grew 2.3x year-over-year, demonstrating a considerable demand for this category
App Annie unveils the United States' #1 connected device app for August 2014
See top 5 rankings for the major connected device subcategories: Health & Fitness, Media and Productivity
Gain insights into the smaller emerging subcategories: Car, Home and Watch
To gain access to the full 16-page report, click the download button below:
Subscribe to our blog to see more app industry reports, conference updates and product news. We love hearing from our readers, so share your questions and comments below or on Twitter. Want to perform your own analysis on the emerging connected devices market, or any other market tied to the app stores? Create a free App Annie Store Stats account or request an Intelligence demo today.