The top stories in mobile — plus apps — for the week of September 26.
It can be challenging to keep up with the ever-evolving mobile space. With only so many hours in the week, you're more likely to focus on your app business over keeping tabs on the industry. We're all about saving time and sharing insights, which is why we're bringing you this series. Get last week's essential news, research and expert guides for mobile — in less than five minutes.
This week's roundup highlights some of the biggest updates out of Advertising Week, a new device snapping up attention and how mobile is adapting to the needs of emerging markets.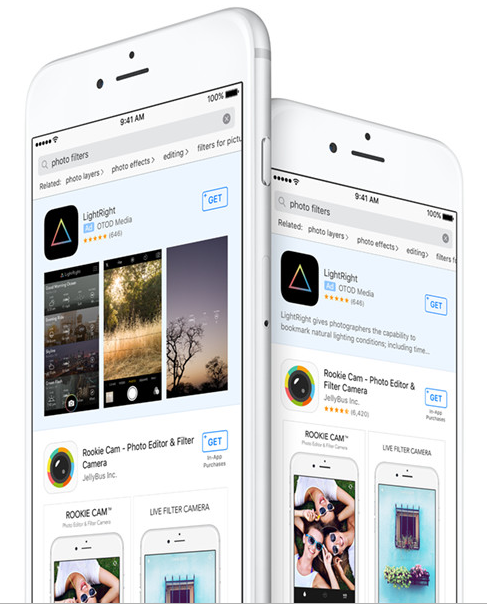 Why It Matters: Apple's App Store is adding search ads. These ads will appear highlighted in blue and at the top of a list of searches, indicating to users the difference between a paid ad and organic search. Looking to give developers a higher chance of discoverability, publishers can promote their app, and only pay when it is downloaded by a user. Developers will be able to create campaigns based on outlined specifications, including gender, location, age and search keywords to get their apps some exposure — with the option to stop a campaign at any time. Search ads will provide more insight into how to better target potential new users.  With 65% of app installs coming from search, these ads offer a huge opportunity to developers looking to generate awareness and downloads. (Source: Apple)
Read more on App Annie: iOS App Name Changes Push Publishers to Refine Their ASO Tactics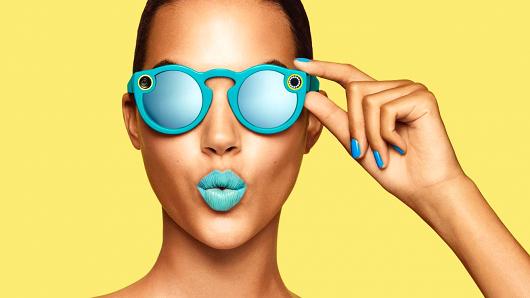 Why It Matters: Snapchat has rebranded itself as Snap Inc., a camera company with a shiny new piece of hardware, plus 150 million DAUs of its flagship app. Spectacles, Snap's new glasses, will allow wearers to record 10-second circular videos with a 115-degree field of view, which can be added to Snapchat when synced with Wi-Fi or Bluetooth. These funky shades are geared toward millennial trendsetters, and priced at $129.99 (comparable to many high-end sunglasses). Snap Inc. has opened up a whole new style of video that is more immersive, paving the way for circular video to become a big hit with advertisers. (Source: CNBC)
Read more on App Annie: How Snapchat's Spectacles Could Shape Mobile Advertising

Why It Matters: Instagram's advertising base has more than doubled — reaching over 500,000 in the past six months. Ad agencies are loving Instagram's visual capabilities for social media campaigns. The app has more than 500 million users, with more than 1.5 million businesses adopting the Business Tools program in the two months since its initial release. This new offering allows businesses to customize their profile with contact information via phone, email or text. Instagram's Stories also provides an easier outlet than Snapchat for advertisers to reach consumers. With Snap Inc. adding hardware — and a new video format — to its portfolio, we're interested to see if this new push will attract more advertisers and how Instagram will respond. (Source: UK Reuters)
Read more on App Annie: Instagram Takes a Play From Snapchat's Book With Stories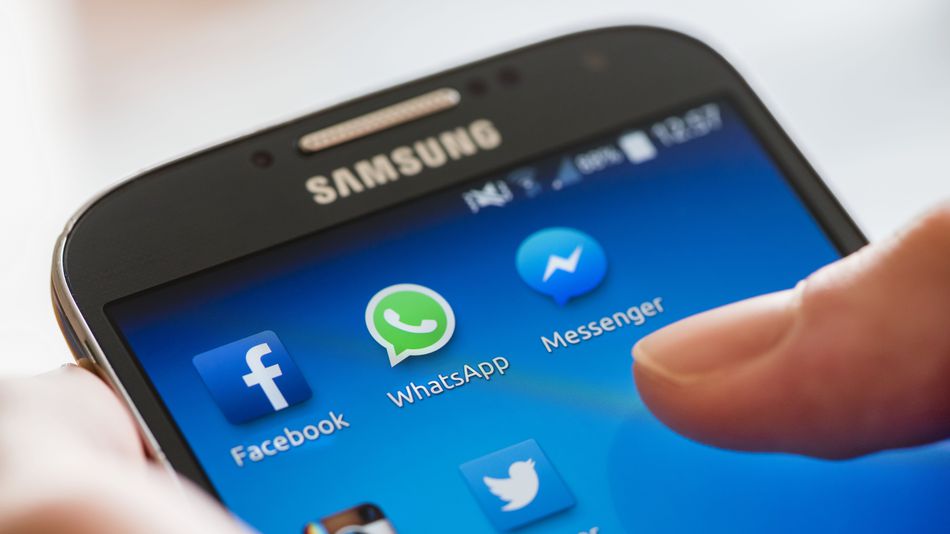 Why It Matters: Facebook has made a lot of improvements and adjustments to its behemoth mobile advertising business over the past year. The social network focused on incremental monthly improvements to measuring engagement, while providing more creative experiences to drive sales. Advertisers will be able to dig deeper in the data to discover who is turning sound on in a video, showcase stunning visuals with a 360-degree video or image, and track whether an ad brought someone to a brick-and-mortar storefront. Facebook remains a mobile advertising giant — and with new and innovative ways to reach consumers, it's not a matter of whether to utilize the platform for advertising, but rather figuring out which type of ad works best for your app or product. (Source: Mashable)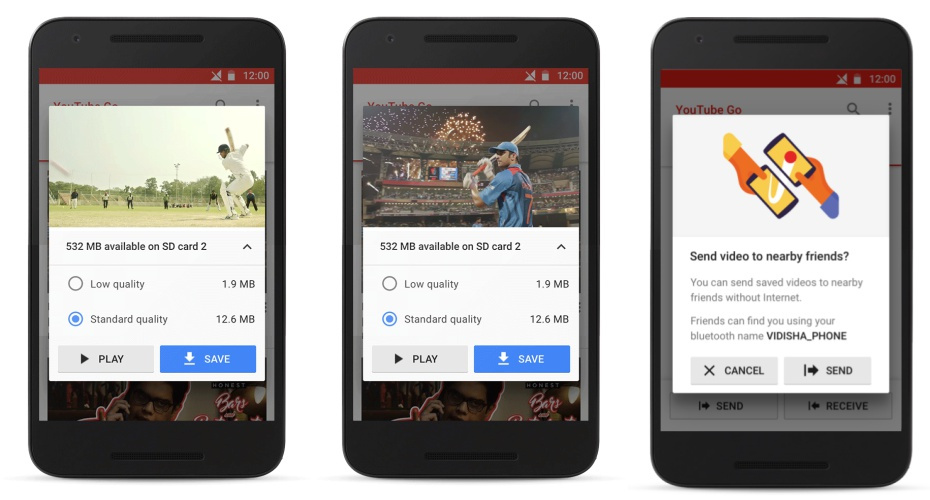 Why It Matters: Google has launched YouTube Go on Android for emerging mobile markets like India. This new version of YouTube will offer one very important feature: an offline option. Users will be able to preview videos, as well as choose a resolution for downloading or streaming to save time when connected to data or Wi-Fi. Additionally, sharing is made easier with the ability to share a video via Bluetooth instead of needing to be connected to the internet.
In addition to India's announcements, Pakistan received two very big updates from YouTube, (whose recent ban was lifted). Users in Pakistan will be able to save and download videos on YouTube to have access to their favorite content when offline. Google is also giving Pakistani artists the ability to create original content by bringing their YouTube Partner Program to the country. Artists will be able to showcase  popular music and get paid for advertisements run against their videos.
Google is simplifying internet offerings in a country with severe data constraints. By adapting its offerings, Google is able to engage existing users and attract new ones, in one of the world's fastest-growing mobile economies. (Source: TechCrunch + Mashable)
Read more on App Annie: Report: India is Cashing in on Mobile Retail
Want More? App Annie Has It
Come back next week for more of the mobile industry's top stories.
Don't miss a single app-related update — subscribe to our blog to get more free app industry reports, conference updates and guides. Have something to add, or a news story you think we need to read? Share your comments and questions below or on Twitter.