It can be challenging to keep up with the ever-evolving mobile space. With only so many hours in the week, you're more likely to focus on your app business over keeping tabs on the industry. We're all about saving time and sharing insights, which is why we're bringing you this series. Get last week's essential news, research and expert guides for mobile — in less than five minutes.
This week's roundup highlights a major industry acquisition, the growth of music streaming and new releases from major apps.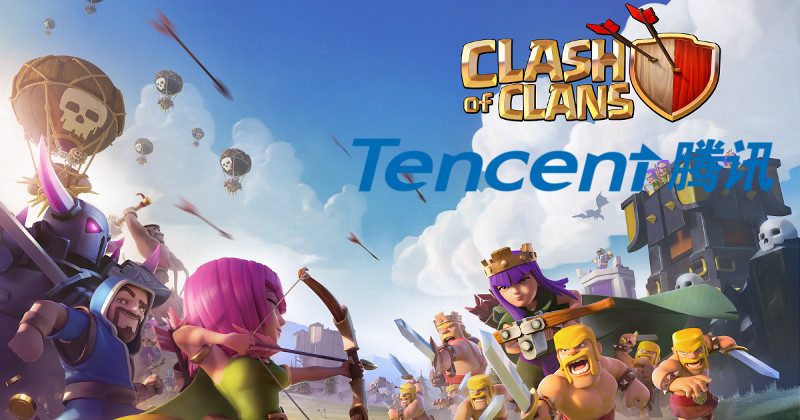 Why It Matters: Tencent, China's largest internet company, acquired a controlling stake in Finnish gaming company Supercell to the tune of $8.6 billion, bumping its valuation up to $10.2 billion. While Tencent is a dominant force in China, they've had a tougher time reaching Western audiences. This acquisition will bring internationally popular games like Clash of Clans and Boom Beach into the Tencent fold and help diversify its portfolio. Tencent will now handle the distribution of these and all other games from Supercell in China, which will open up new opportunities for mobile gaming at a global scale. This overseas deal helps Tencent stay ahead of competitors Alibaba and Baidu, and also may prompt more partnerships between companies from different markets looking to break into new regions. (Source: Bloomberg)
Read more on App Annie: Top 52 Winners Profile: How mixi and Tencent Captured APAC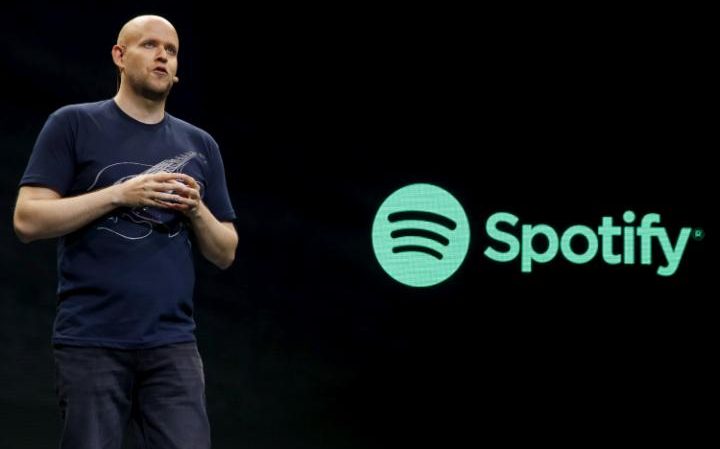 Why It Matters: Spotify has officially reached the 100 million monthly user mark, and that number is continuing to rise. The Swedish company is increasing usership by 1.8 million monthly, with approximately 30% of these users signing up for Spotify's paid streaming service. Paid users add up to about 30 million users, and have boosted company revenue by 80%. With music streaming continuing to dominate the top the charts — and competition heating up with newcomers like TIDAL in the mix — these monthly average users solidify Spotify as a leader in the space. (Source: The Telegraph)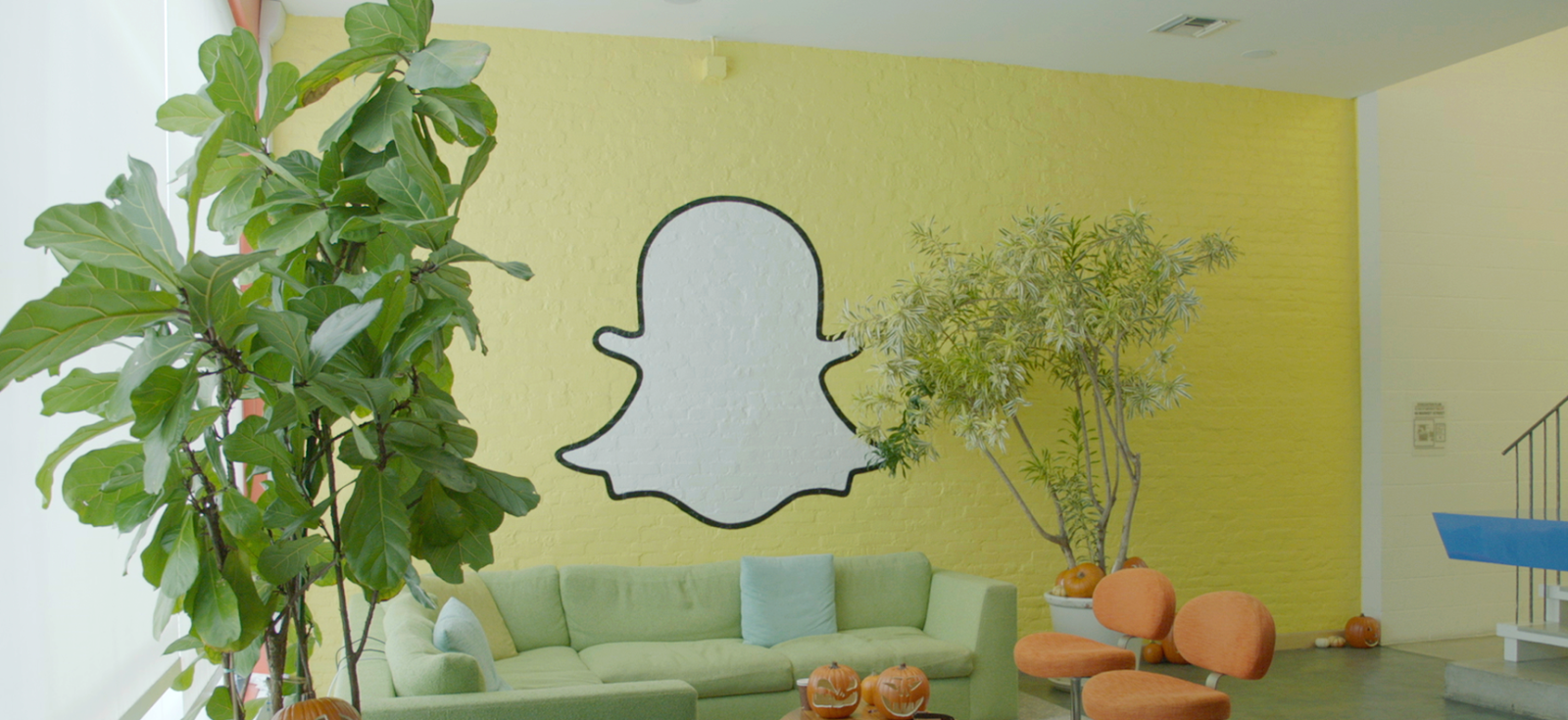 Why It Matters: In May, we saw Snapchat disrupt Facebook and Apple's grip on the iOS App Store by snagging the #1 spot for downloads. Boasting 100 million daily users — with around 30 minutes a day of active user engagement — users are spending more time in Snapchat than ever before. Snapchat claims 41% of the coveted millennial demographic and is quickly becoming advertisers' go-to platform to target this audience. As usage is quickly becoming the new form of currency for app publishers, Snapchat's high engagement levels prove this video messaging app is an attractive place to consider for an upcoming ad campaign. (Source: Quartz)
Read more on App Annie: Snapchat and imo Shake Up the Most Popular Communication Apps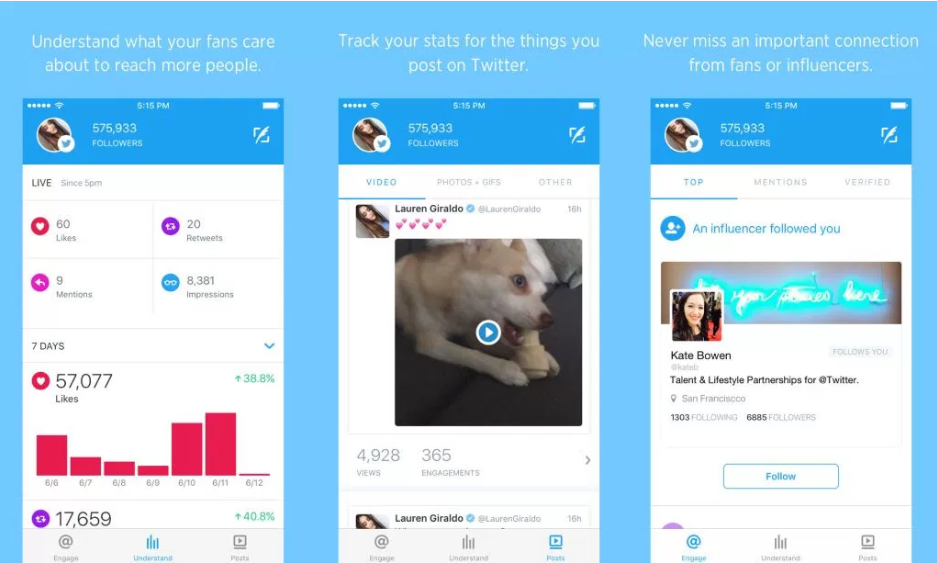 Why It Matters: Twitter is providing new real-time metrics and insights for influencers, creators and public figures with the release of Twitter Engage. This companion app allows high-profile users to share content as well as engage with other influencers in real time. By prioritizing mentions and follows from influencers and top fans, showing performance and audience stats within definable time periods, and providing the ability to see the engagements of each post at a granular level, Twitter power users are poised to better cultivate and calibrate their own engagement potential. This new platform allows authoritative voices on Twitter to cut through some of the clutter, and tailor the app to their different set of needs, while separately ensuring potential new users continue to feel supported. (Source: Twitter Blog)
| | |
| --- | --- |
| | |
Why It Matters: Live streaming is continuing to gain traction for both individual users and brands (and even on the US congressional floor). Catching up with Periscope's offerings on Twitter and the addition of Live to Facebook, YouTube is launching a new feature that will allow users to stream directly from the YouTube app. This feature will allow users to notify any followers when you're about to stream live, as well as give the option to interact with fans while broadcasting. App publishers should evaluate how implementing live streaming could set their brand apart and attract targeted users in a new way. (Source: YouTube Creator Blog)
Want More? App Annie Has It
Come back next week for more of the mobile industry's top stories.
Don't miss a single app-related update — subscribe to our blog to get more free app industry reports, conference updates and guides. Have something to add, or a news story you think we need to read? Share your comments and questions below or on Twitter.