This week covers the latest streaming offerings, Google Play updates from GDC and a Apple's move to support enterprise apps.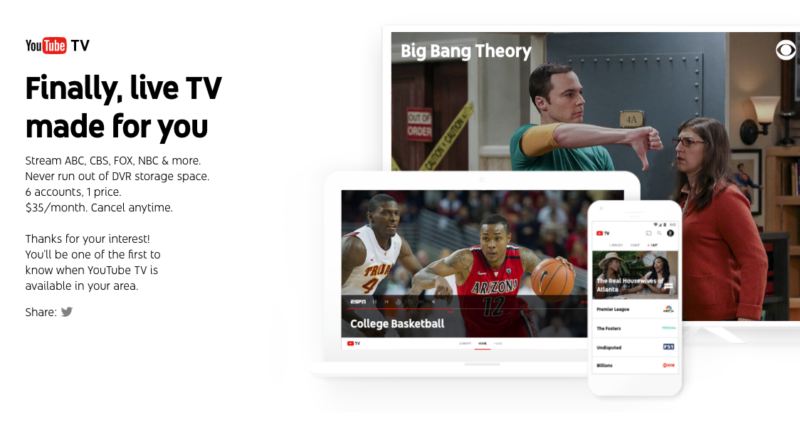 Why It Matters: YouTube announced a new television streaming service that offers a mix of live content from cable providers and popular content from YouTube creators. Coined YouTube TV, this service will launch soon for $35 a month, with six separate accounts that can be shared with others. This move to subscription-based content comes on the heels of a recently announced milestone for YouTube: Global users currently watch one billion hours of content each day. The service will function similarly to a cable subscription, with access to main cable channels and the option to add on networks such as Showtime for an additional fee. Subscribers will also gain access to YouTube Red exclusive content, YouTube's ad-free paid service that also allows users to save videos to be watched offline. Looking to make content consumable anywhere, YouTube TV will function with Chromecast-enabled TVs, online and via the YouTube mobile app. YouTube was one of the first video streaming pioneers, and is now moving into new territory with its own spin on cord-cutting bundles, placing it in ranks with other video streaming powerhouses like Hulu and Netflix. (Source: Ars Technica)
Read more on App Annie: MWC 2017: Mobile Permeates Every Industry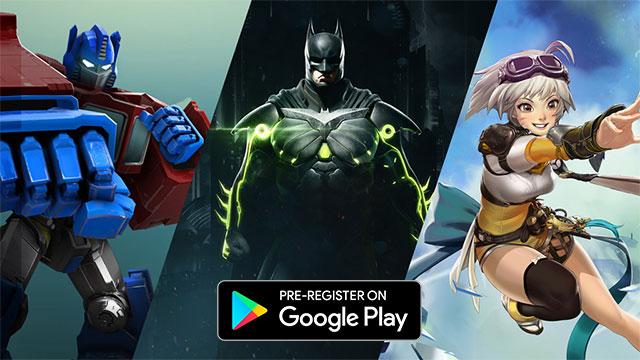 Why It Matters: Google is constantly iterating on its offerings. Most recently it announced key changes at the Game Developers Conference that will improve discoverability on Google Play. This year Google fine-tuned some of its features to help developers succeed on the Google Play Store:
Games will no longer be ranked on just installs, but also engagement levels.
Strikethrough pricing will allow developers to run their own promotions on paid apps.
New Editorial pages will highlight quality games hand-selected by Google Play editors.
These updates will give developers more autonomy, and more chances to be seen by the right gamers. (Source: Android Developers Blog)
Read more on App Annie: Gaming Apps Maintain Revenue Stronghold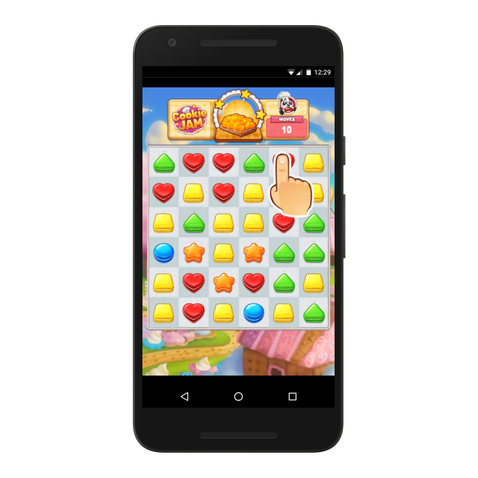 Why It Matters: In addition to a slew of new ways for Google gaming developers, Android users can now receive a new type of engaging ad experience. Playable ads are now available for developers to market their games through immersion — a lightweight and playable version of their game marketed as an ad within another game. Users will be able to get the true feel for a game through actually playing it before committing to a download. Several other third parties like Chartboost are already offering this type of ad to mobile advertisers. Playable ads will be one of many different ads available via Google's Universal App Campaigns and will also have the chance at being featured in any of the over one million apps on the Google Display Network. The company will also be rolling out improved measurement tools to capture more granular data — like levels completed and play time — to help developers learn how to better engage users. (Source: TechCrunch)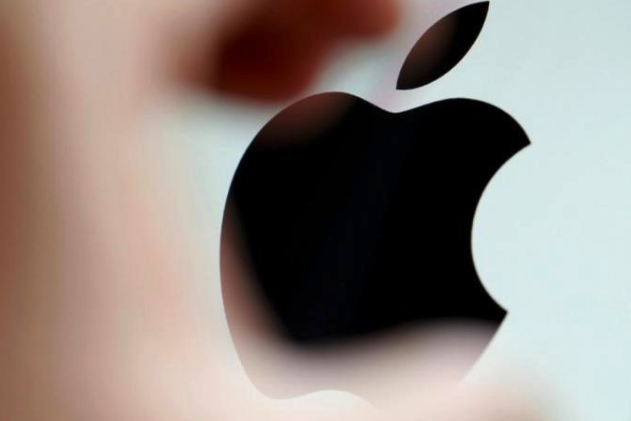 Why It Matters: Apple and SAP are working together to create a tool aimed at helping developers build iPhone apps for large companies. The tool will be released at the end of March and allow developers to easily funnel data between SAP's business-focused systems and Apple's mobile platform. SAP's platforms are typically tethered to personal computers, and the company hopes to make data more accessible with mobile devices by using this tool. This partnership represents a new territory for developers to make revenue beyond just through an app itself. We're interested to see what other businesses find value in this approach and adopt a more seamless transition from desktop to mobile. (Source: Reuters)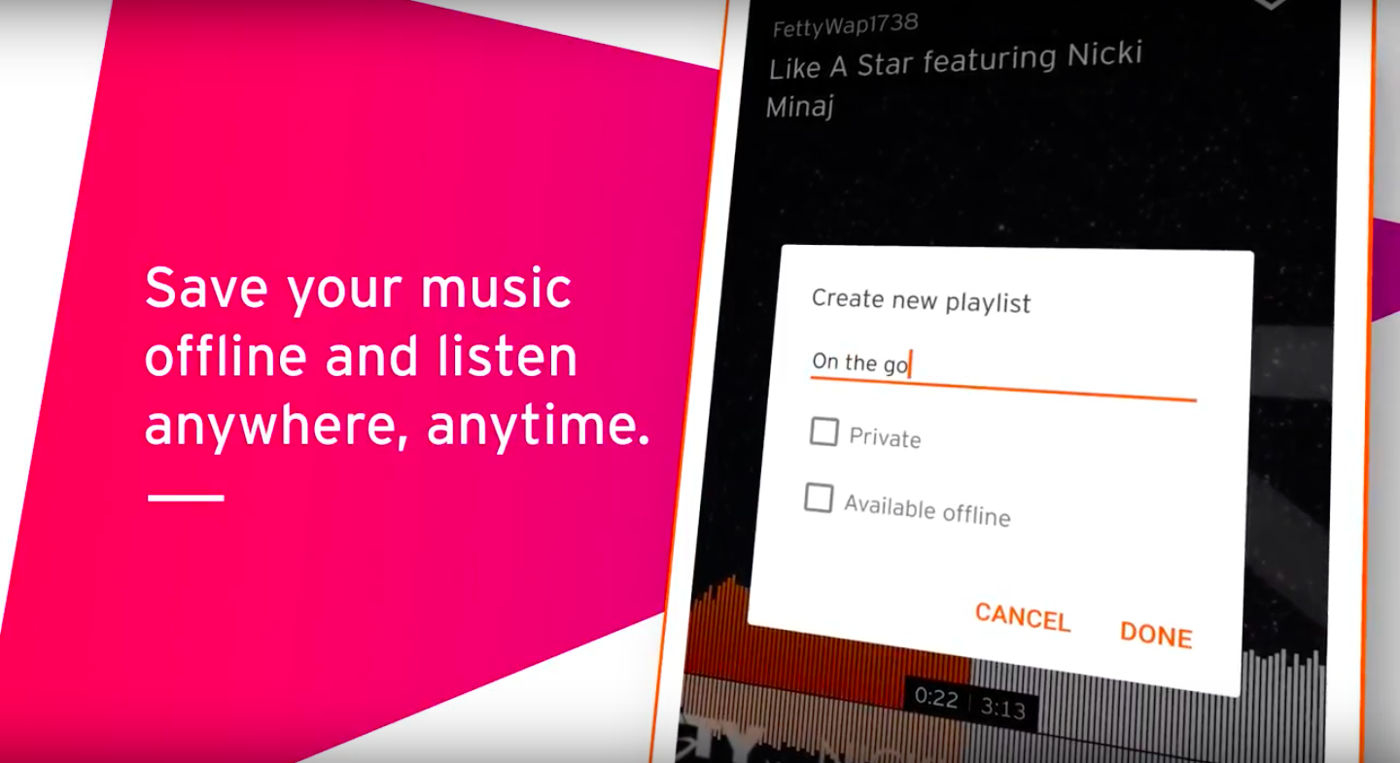 Why It Matters: SoundCloud is taking a page from other successful music streaming platforms like Spotify and Pandora and jumping into the realm of tiered subscriptions with SoundCloud Go. At $10, its premium offering, SoundCloud Go+, gives users an ad-free listening experience and offline access to over 150 million tracks. The newest middle tier, SoundCloud Go, is a $5 subscription and still has ad-free offline listening, but access to less content. Its free product will still live on with ads, however the company is hoping this middle tier will open up new revenue opportunities for users that don't feel inclined to pay for the premium service. The competitive streaming space is pushing more companies to offer tiered pricing models, leaving each service to find a way to differentiate themselves from the pack. (Source: Engadget)
Want More? App Annie Has It
Come back next week for more of the mobile industry's top stories.
Don't miss a single app-related update — subscribe to our blog to get more free app industry reports, conference updates and guides. Have something to add, or a news story you think we need to read? Share your comments and questions on Twitter.