Pokémon GO's first-ever holiday promotion delivered enhanced gameplay to users and a boost to the game's daily revenue.
Getting in the Halloween spirit, Niantic delivered Pokémon GO's first-ever in-game event. Beginning October 25, players were greeted with a new splash screen featuring Gengar. In addition, a number of incentives were added to enhance gameplay during the event, including more frequent appearances from "spooky" Pokémon and an increase in the amount of candy earned for catching select Pokémon, hatching Eggs and training a Buddy Pokémon.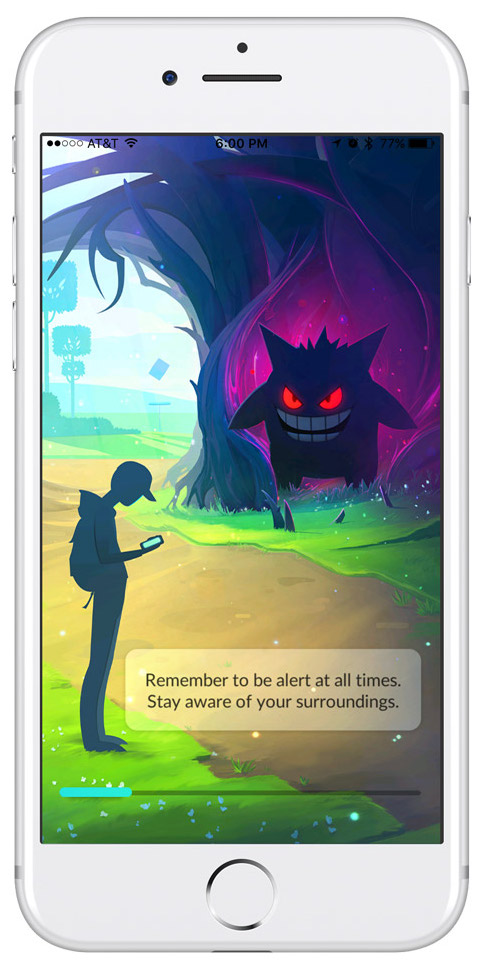 These benefits provide a powerful incentive to boost engagement with active and lapsed users, and reduce the need to spend money in order to advance within the game. The increase in the number of Pokémon available to catch and the added opportunities to more quickly collect candy give players extra motivation to spend more time in the game each day.
Similarly, spenders may find their money going further. Since hatched eggs offer double the candy, users may be more inclined to purchase coins and redeem them for incubators so they can hatch multiple eggs over the course of the promotion period.
Pokémon GO's
Daily Revenue Boost
Pokémon GO's Halloween event delivered a significant revenue boost. On October 25, its daily revenue for iOS App Store and Google Play combined jumped more than 50% over the prior day, and continued to rise day over day through October 29. Pokémon GO's October 29 revenue was more than double that of October 24, and was its highest daily revenue since September 10.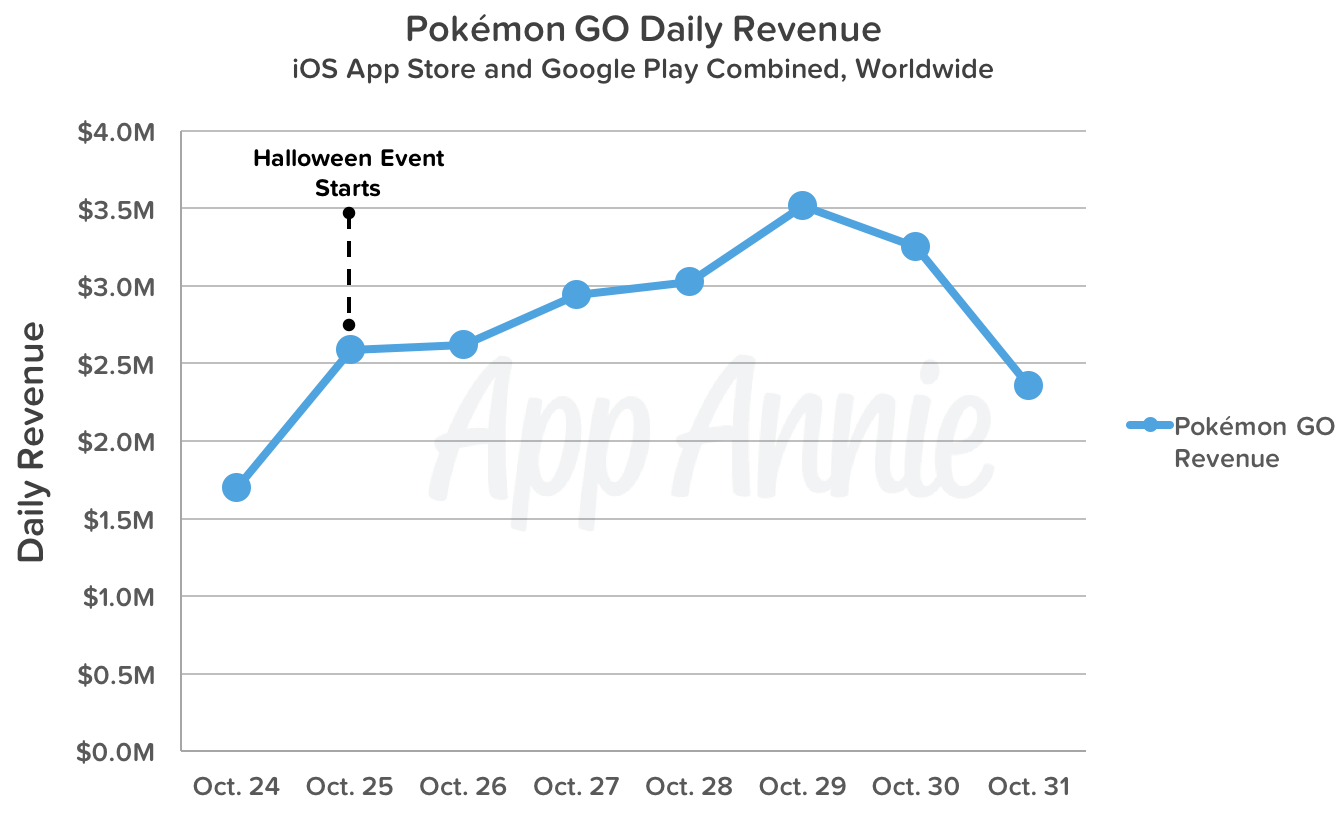 This is just the start of exciting things to come for Pokémon and other beloved Nintendo properties over the next few months. Releasing for the 3DS in November, Pokémon Sun and Moon have generated the company's highest ever pre-order sales. In addition, Nintendo plans to launch Super Mario Run on iOS in December. More than 20 million people have registered to receive notifications when the game is released.
Having already reached $700 million in consumer spending across iOS and Google Play, Pokémon GO could use the upcoming winter holidays as an opportunity to launch another special event to increase revenue and engagement. Last December, Piano Tiles 2 and Temple Run 2 experienced a rise in downloads that coincided with their holiday-themed updates. Based on the success of this event, Pokémon GO could do even bigger things in the next two months. Having already successfully partnered with businesses like McDonald's Japan, it could potentially partner with retailers looking to leverage its location-based gameplay to drive up holiday foot traffic.
Start Building a Better App Business
Subscribe to see more app industry reports, conference updates and guides. Have something to add? Share your questions and comments on Twitter.
Want to take your app business to the next level? Create a free account to dive deeper into Store Stats or request an Intelligence demo.