Google Duo launched on August 15 and is already making a mark in the app stores.
Google made headlines this week with the launch of Google Duo — a one-to-one video-calling app intended to overcome the interoperability issues other popular communication apps face. One of the biggest draws of Duo is that, unlike Apple's FaceTime, it's able to transcend operating systems and works on both Android and Apple devices.

First announced in May after Google I/O, Duo was touted alongside intelligent messaging app Allo (which has yet to be rolled out) as dead-simple — and private — solutions for person-to-person interactions.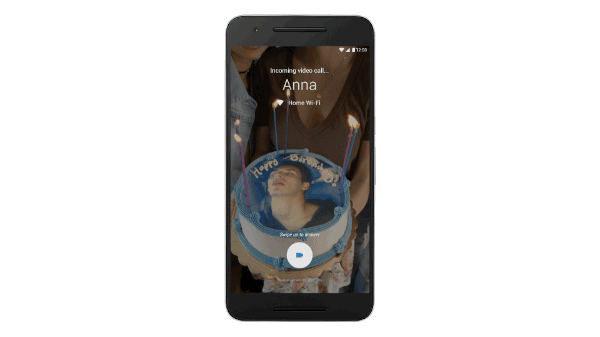 Google has made a few smart plays in an effort to drive adoption of Duo, especially in emerging markets.
All you need is your phone number

. This makes it easier for users without a Google account to sign up, and makes it easier to call your connections, as the app pulls from your phone's contacts list. This is important in creating the

network effect

so critical to driving mass adoption of mobile apps with social elements.

It's designed to work well on networks of all speeds.

According to Google

, the app adjusts call quality based on changing network conditions, adjusting the resolution or switching between Wi-Fi and cellular networks for on-the-go callers. The net result should be fewer dropped calls. And if the network drops to 2G,

Duo

can cut video while maintaining an audio connection. This can be an especially compelling proposition for users in emerging markets, where network infrastructure may be less reliable.

Since launching August 15, the app has already taken off in the app stores, driving well over 700,000 downloads of the app across both platforms since launch. "We've seen impressive success for Google Duo, particularly in the United States. Since launch, Google Duo lands in the top 20 for both Google Play and iOS above competitor Whatsapp," said Fabien-Pierre Nicolas, Vice-President, Marketing & Communications, App Annie.

In fact, as of August 19, it's already in the top five on Google Play for the US and Canada. Impressively, it's already #6 for India.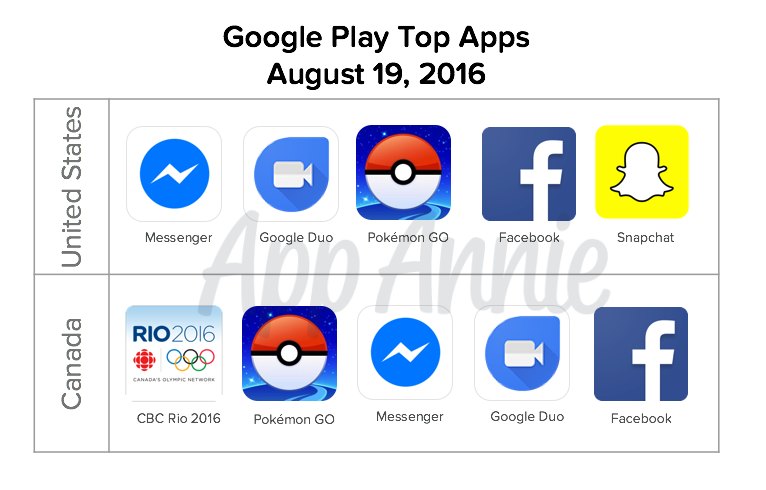 It appears that the app's early growth is mostly due to media coverage and word-of-mouth marketing. "We haven't yet seen Google promoting Duo with a major paid marketing campaign. However, they've seemed to focus on app store optimization, as they are already #2 in the keyword rankings for the term 'calling'," said Nicolas.

The big question: In a market where consumers have so many communication options, will Duo's promise of simplicity and reliability and its publisher's pedigree help it carve out a space to grow and thrive?
Build a Better App Business
Don't miss a single app-related update — subscribe to our
blog
to get more free app industry reports, conference updates and guides. Have something to add? Share with us on 
Twitter
.