Enterprise apps were a hot topic during Apple's Q3 2014 earnings call on July 22, and with good reason. Prior to its recent earnings release, Apple announced a partnership with IBM on July 15 in an effort to create more than 100 industry-specific enterprise solutions. Some of these included native apps developed exclusively from the ground up for iPhone and iPad. During the earnings call, Apple CEO Tim Cook repeatedly emphasized the importance of enterprise apps.
"We've forged a relationship with IBM to deliver a new class of mobile business solutions to enterprise customers around the world," Cook said. "We're working together to provide companies access to the power of big-data analytics right on every employee's iPhone or iPad."
The Rise of Mobile Enterprise
The partnership between Apple and IBM signals an increasing need for enterprise mobility. Today, employees like to bring their personal smartphones and tablets into the workplace. Before smart mobile devices existed, IT decision-makers only had to support the PC when Windows was the dominant corporate platform. At first, the bring-your-own-device (BYOD) trend forced the hand of IT executives to deploy mobile apps to accommodate the mobile work styles of employees. Now, companies are capitalizing on what's called the "consumerization of IT" and proliferation of mobile devices by developing and supporting mobile apps that let employees work faster and more efficiently. Clearly, Apple and IBM sees this emerging trend as an opportunity to make their products the go-to mobile enterprise solution.
Not Your Usual Retailer's App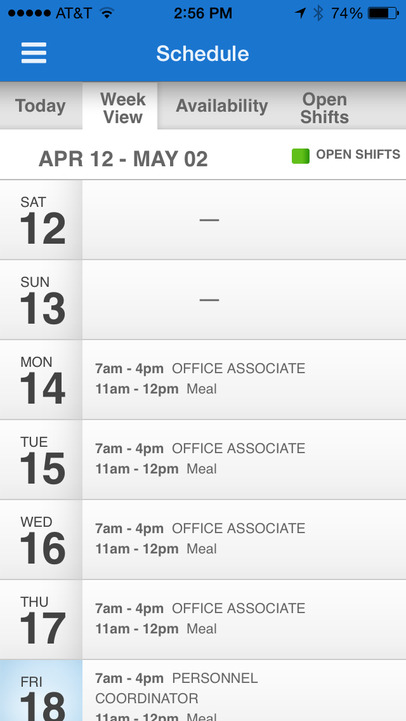 Employees at Walmart can use WM1 to keep on top of everything work-related at all times.
Walmart is a prime example of a company that delivers an enterprise app to its employees that's intended to improve employee productivity. Walmart, which ranked #6 with its consumer-facing app in our App Annie and Internet Retailer Index Q1 2014, created a mobile version of its WalmartOne employee portal. The app -- called WM1 -- allows Walmart employees to view shift schedules, paychecks, company news and more from their mobile devices.
There's an Enterprise App for That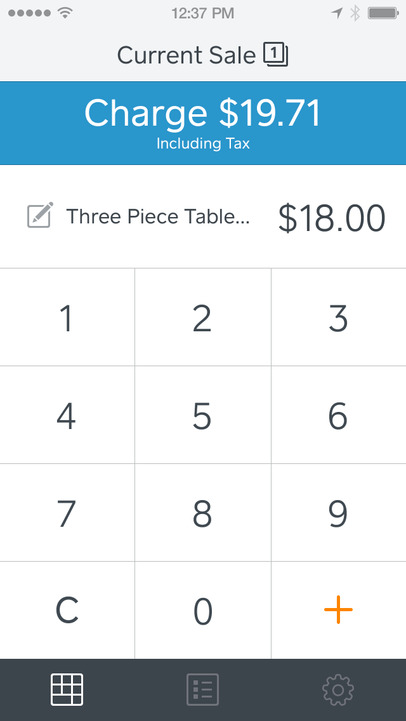 Square Register allows businesses to accept credit cards on the go and in store.
There's also an abundance of enterprise apps developed by companies with business clients as their target customers. The user base for credit card processing app Square Register spans sole proprietors to small business owners who need a solution to accept credit card payments. In the CRM enterprise space, Salesforce1 is a popular choice. With the app, sales reps can monitor their tasks, communicate with their sales team, call sales leads and more.
Many companies have seen positive ROI from the consumerization of IT. According to discoveries from the IDG Enterprise Consumerization of IT in the Enterprise Study 2014, 67% of respondents reported positive ROI from BYOD technologies and solutions. The greatest contributors to positive ROI included increases in user productivity (50%), employee morale (39%), external customer satisfaction (18%) and revenue growth (16%). The report also found that 55% of organizations plan to support and service employees' personal smartphones and tablets in the next 12-18 months.
One message came through loud and clear from Apple's earnings call and its IBM partnership: enterprise apps will be a key component in the next generation mobile app ecosystem. For more in-depth reports and news on the global app economy, subscribe to the App Annie Blog with the form below. Additionally, don't forget to follow App Annie on Twitter, Facebook and LinkedIn.