This Sunday, the 89th Academy Awards took place. We look at the top apps people used to keep tabs on buzz-worthy movies and shows.
Tonight ABC will broadcast the Academy Awards ceremony, an annual event where the Academy of Motion Picture Arts and Sciences awards the highest honors in filmmaking.
These days, movie lovers have no shortage of apps to choose from. And businesses — from brick-and-mortar to digital-first — are finding ways to tap into people's passions through mobile apps.
Leading up to tonight, both the iOS App Store and Google Play Store ran features promoting apps where users could stay on top of Oscar-related content.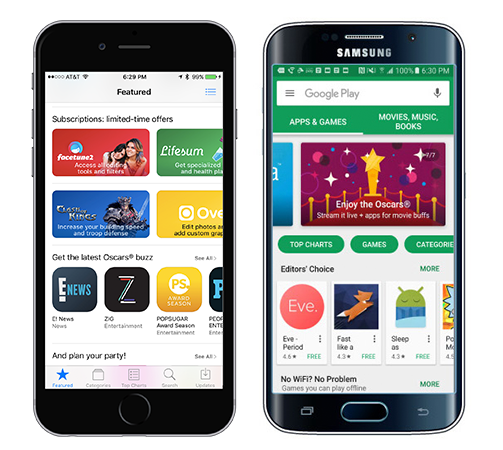 Let's look at the ecosystem of apps surrounding tonight's telecast.
Pre-Event: Catching up on the Nominees
FandangoNOW and Flixster streamline the moviegoing experience
Fandango offers several apps for movie lovers: Fandango Movies, which helps moviegoers find local showtimes and purchase tickets; FandangoNOW, which offers on-demand movie and TV downloads and streaming; and Movies by Flixster, a blended movie app that brings together Fandango's ticketing service with ratings and reviews from Rotten Tomatoes (another Fandango property).
Fandango is using its app portfolio to attach itself to every part of the moviegoing experience — from looking up trailers, ratings and review to searching showtimes and purchasing tickets. In a mobile-first world, being able to meet your users' online and offline needs is a serious competitive advantage.
Regal Cinemas rewards app users with exclusive benefits
Just before this year's Oscar nominations announcement, Regal Entertainment announced a 10-day festival showcasing all films nominated for a Best Picture Oscar. Guests could purchase a full festival pass to see all films for $35. Participating members of its mobile loyalty program, Crown Club, were treated to exclusive savings and bonus points, plus the chance to walk the red carpet next year.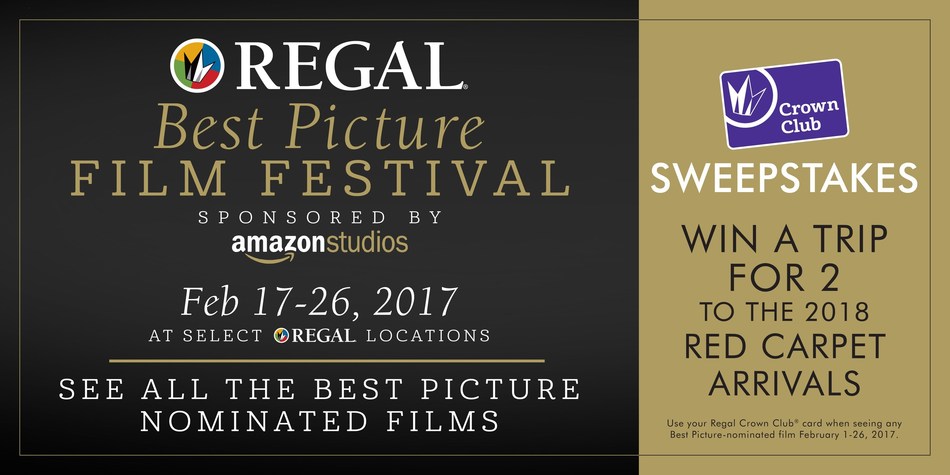 This was a smart move from Regal. Not only is the brand tapping into a larger cultural event as a way to drive revenue, but tying it into its loyalty program is a way to drive app installs and user engagement.
The Big Night: Following the Red Carpet and the Livestream
E! News and POPSUGAR bring the red carpet to the small screen
Media brands E! News And POPSUGAR are also using apps to tap into the excitement around awards season, but are leveraging two different approaches.
On February 9, E! News updated the screenshots of its eponymous iOS app to focus on the broader awards season, which includes the Grammy Awards, Independent Spirit Awards and the Oscars, among others. The release notes also heavily emphasized the availability of E! Live 360, which is intended to give pop culture fanatics additional visibility into red carpet activities. Having a seasonal app content strategy and timing feature releases accordingly can make a lot of sense for an app publisher.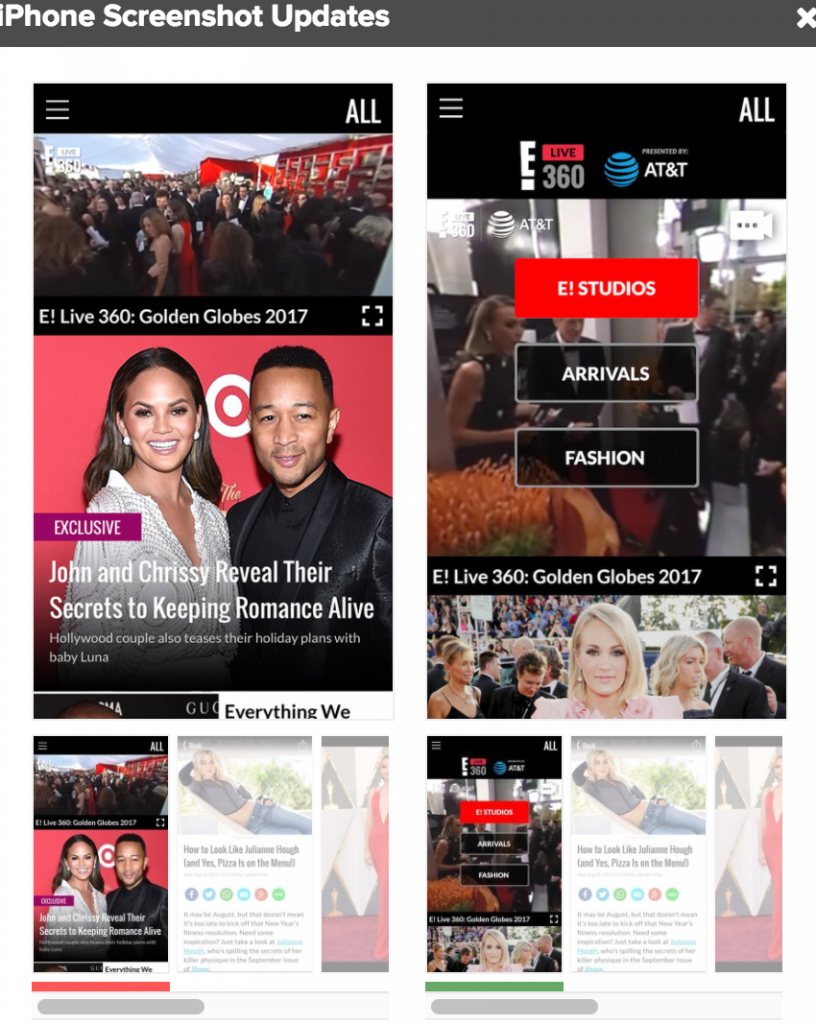 POPSUGAR uses a different strategy. In 2014, it launched POPSUGAR Award Season, an app dedicated to covering award season highlights. This maps to the brand's larger strategy of developing apps with a highly specific focus. Other apps in its portfolio target weddings, fashion week, parenting, healthy living and Halloween. The challenge with this approach is that viewers may not be aware that multiple apps are available, or may uninstall during the off-season. Hopefully the brand leverages its portfolio for timely cross-promotion and leverages re-engagement tactics to keep its users active.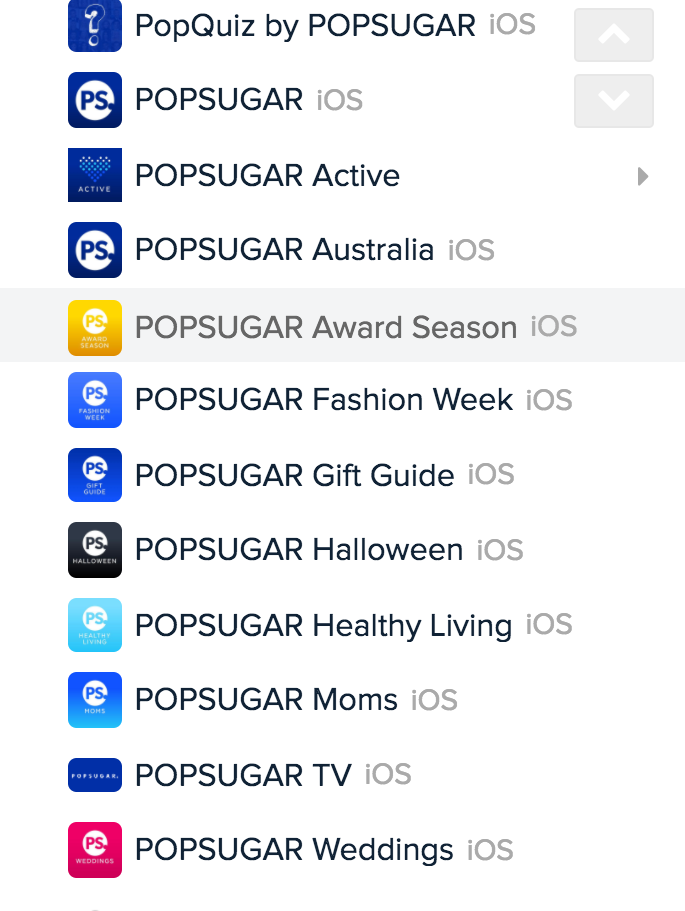 POPSUGAR develops multiple apps to service specific topics and interest groups.
Despite the differences in strategies, E! News and POPSUGAR Award Season have one important thing in common: they both wanted to hit the 2017 award season looking their best. On January 17, POPSUGAR Award Season released a new version of the app that overhauled the user interface (UI) and added in iMessage stickers, taking advantage of iOS 10's new functionality. We'll be interested to see if the iMessage integration helps the app stay sticky throughout 2017.
ABC owns the livestream experience
The Oscars is a prime example of appointment television, where there's extra incentive to view the original broadcast. In the case of award shows, people naturally want to be the first to know who won, see the speeches and react with their friends.
As more people may be away from their televisions during these all-important moments, broadcasters are realizing that providing alternative means of consuming live content is critical. ABC knows this better than most, and has aggressively pushed its digital streaming offering.
However, having exclusive content that's in high demand can come with challenges, especially when there's still the hurdle of working through local cable providers. It looks like some users struggled with the app livestream for last year's event — there were two dozen one-star reviews mentioning a lack of availability in their area. Here's hoping that ABC and local cable providers were able to work out the kinks for tonight's event!
Tonight's Big Winner? The App Economy.
As consumers continue to move more of their lives to their smartphones, there's increasing opportunity to use apps to deliver the information and experiences they want, no matter where they are.