data.ai's latest guide uncovers how retail marketers can hit their growth KPIs this holiday season despite smaller marketing budgets.
A Challenging Macro Climate for Retailers
Macroeconomic headwinds bear down on marketing budgets, with half of companies reporting they are cutting discretionary marketing spend in the next 12 months. And consumers are feeling the effects of rising inflation — entering a holiday season with reduced disposable income. There are fewer dollars on the table to reach the right customers. And customers are — more than ever — spending time on mobile. In fact, the average person is spending up to 5.4 hours each day on their mobile devices in Q2 2022. But knowing how to personalize messages to convert these eyes to loyal shoppers is time consuming and expensive.
Execute on a Data-Fueled User Acquisition Strategy
The holiday season is always a hyper competitive window, combined with the current need to maximize shrinking marketing budgets, it's becoming increasingly important to stretch every dollar. How can you maximize mobile user acquisiution in this climate? Ultimately, how do you balance budget cuts with organic App Store Optimization (ASO) and data-savvy, budget-optimized paid user acquisition? 
Our latest guide shows you practical data-fueled strategies to maximize your growth on a budget.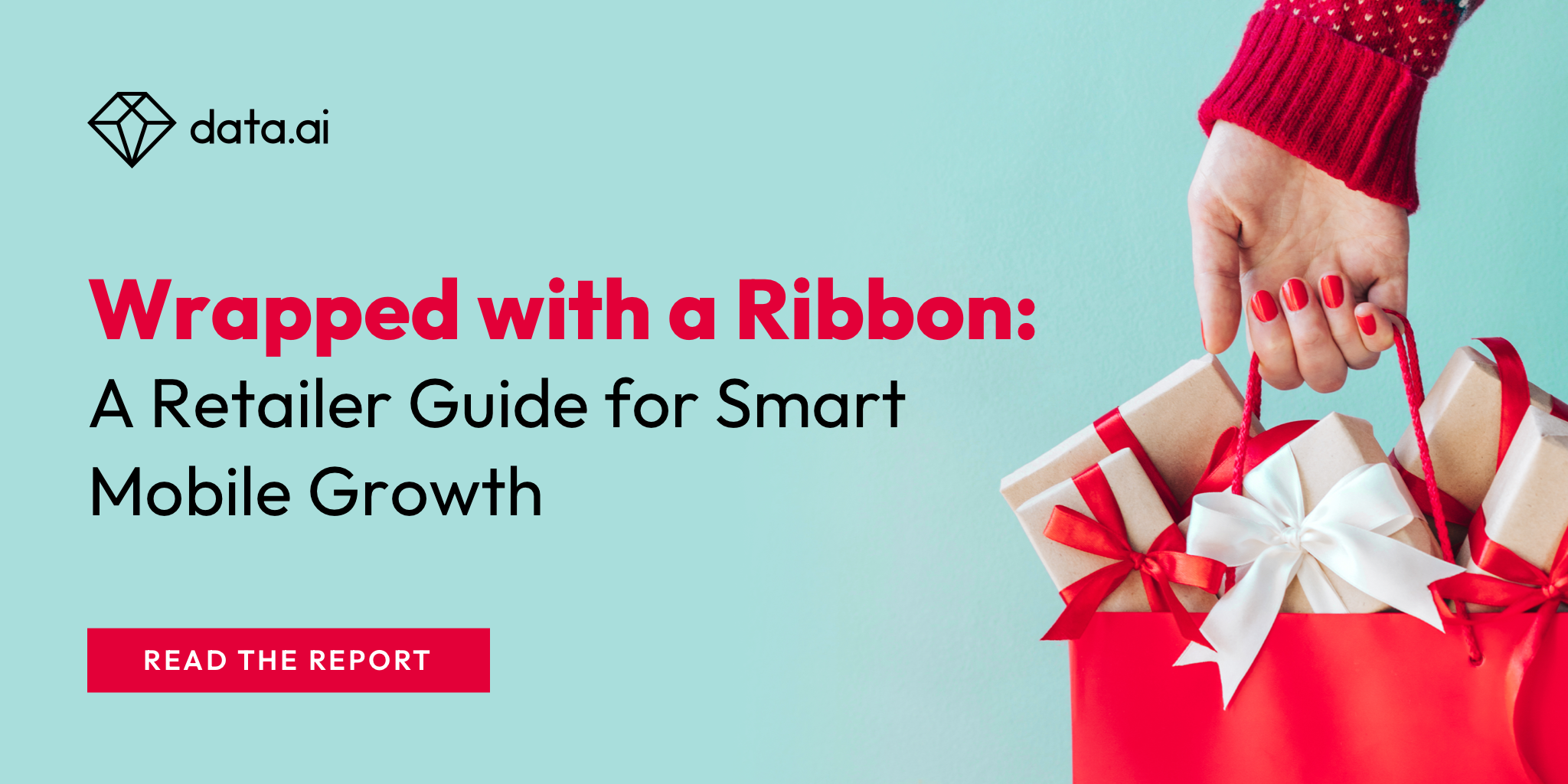 Optimize Your User Acquisition Strategy with Ease
Download data.ai's latest guide to: 
Uncover who is succeeding or losing ground in user acquisition? Are you beating the competition or falling behind?

Take action to remain competitive based on accurate benchmarks and a holistic view of breakout growth

Learn how to optimize your organic App Store Optimization strategy

Uncover the keywords generating the most search traffic to the app stores and who is benefiting the most from this traffic

Balance your budget: find the optimal paid search keywords for your competitive set based on low CPC and high CTR

And more!
DISCLAIMER:
data.ai is a mobile market estimate service provider. data.ai is not registered in any investment advisory capacity in any jurisdiction globally, and does not offer any legal, financial, investment or business advice. Nothing contained in this communication, or in any data.ai products, services, communications, or other offerings, should be construed as an offer, recommendation, or solicitation to buy or sell any security or investment, or to make any investment decisions. Any reference to past or potential performance is not, and should not, be construed as a recommendation or as a guarantee of any specific outcome. You should always consult your own professional legal, financial, investment and business advisors. Additionally, by providing the information herein, data.ai does not make any representations or warranties and does not undertake any legal or contractual obligations whatsoever. No liability may accrue to data.ai as a result of providing this information to you.