Gen Z is set to surpass millennials as the largest generation by the end of 2019, which represents a massive opportunity that every business should be focused on today — before it's too late.
As Gen Z's spending power grows, they are establishing consumer habits and brand loyalty on mobile. In the US alone, 16-22 year olds spend $44 billion annually and influence an estimated $600 billion. As more of Gen Z enters the workforce, companies without a strategy in place to reach these users where they spend their time — on their mobile devices — will fall behind. The time for your company to act is now.  And if you want to successfully reach Gen Z, you need to do it where they spend their time — on mobile.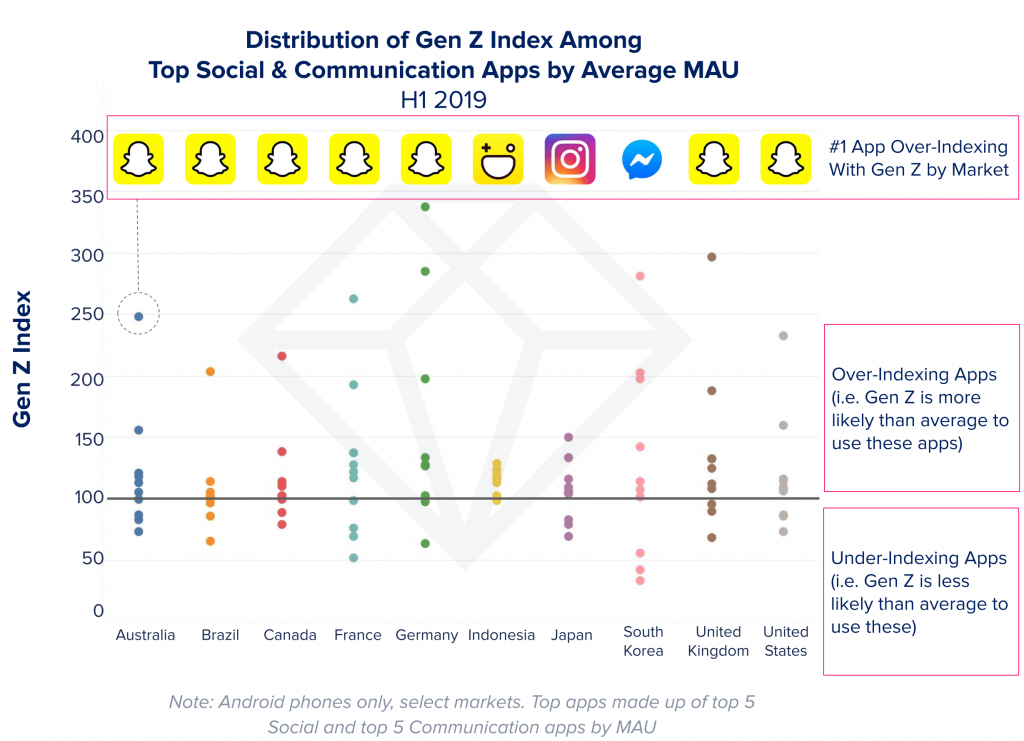 What worked for previous generations will not work for engaging with Gen Z, and businesses need to adapt. Mobile is the key to reaching this generation, and a seamless mobile experience must be a central part of your product offering and marketing efforts. 
Download App Annie's report to uncover the key insights you need to know to win Gen Z:
Understand Gen Z's mobile behavior:

Where they are spending their time and what makes them different from previous generations; Gen Z is not a homogenous group and their mobile behavior differs by market

Learn from best practices:

See the top apps Gen Z are using across categories and markets, and learn what these apps have done to achieve success

Uncover market opportunities:

Which categories do not yet have dominant players; which apps offer potential partnership opportunities

And much more…
A mobile-specific product and advertising strategy tailored to the unique demands of Gen Z consumers is vital to future success of brands. Neglect to do this, and you risk ending up on the wrong side of the Netflix & Blockbuster rivalry.