Get ready for summer with App IQ Taxonomy for Travel, Lifestyle, Photo & Video
"To travel is to live" – Hans Christian Anderson
Meet your customers in-the-moment. Speak with them on what's top of mind for them. Being customer centric means being obsessed with providing your audience with a better experience with the best experience. This is the way. 
App IQ, our digital taxonomy for mobile apps is like a fairy godmother - stepping in and helping you make your customers journey awesome. And just in time for summer, we added brand new genre specific feature tags under Travel, Lifestyle, Photo & Video. Feature tags allow you to filter apps by genre specific app features or attributes (ex. Auto Retouch and Photo Effects for Photo & Video). In addition, we also help you study how apps in your category, sub-genre or those who share your features, approach their user onboarding, by providing you with videos showcasing step-by step on-boarding of a new user. A smooth "First Time User Experience" (FTUE) is critical in converting a prospect to an active user.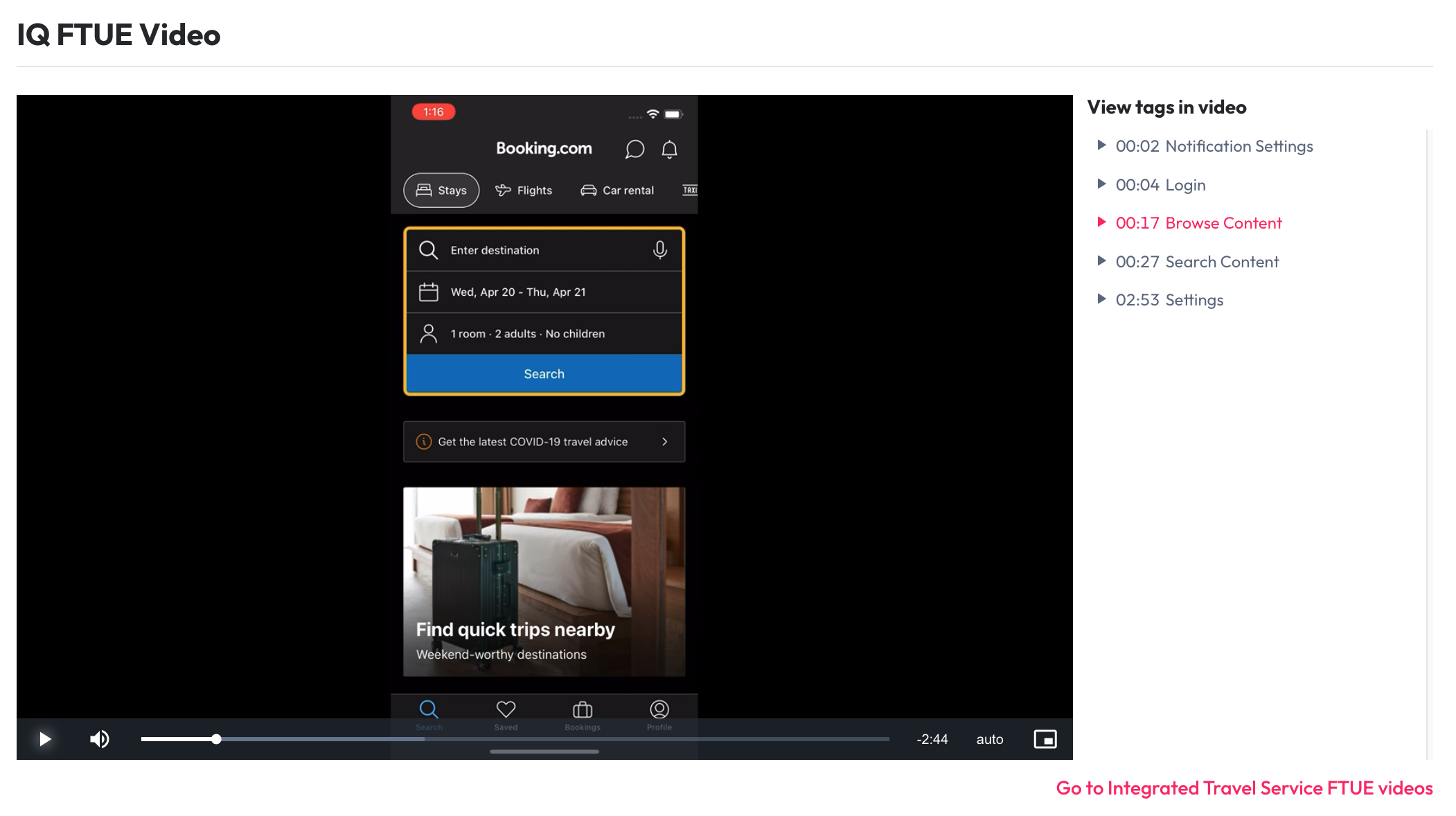 Where should we go this summer? How are we going to get there?
Planning a summer vacation and travel is hard! A great deal of it is figuring out staying safe and taking into account the ever changing rules of airlines. Making train rides and car rental plans can be overwhelming. For Travel Category publishers, summer time is a great opportunity to reconnect with customers on your app, social or through advertising campaigns. 
Let's say you are working for a digital travel agency. With AppIQ for Travel, you can easily see which are the top apps in the category, review their unique features and and even see reviews to understand what customers love about each app. Some of the new feature tags we added under the Travel category are Booking type -Multi-City Flight Booking" or Contactless Car Rental. You can also discover what are the top Travel Status or Travel Communities apps and partner with them to help your customers keep up with the rule changes and plan their travel.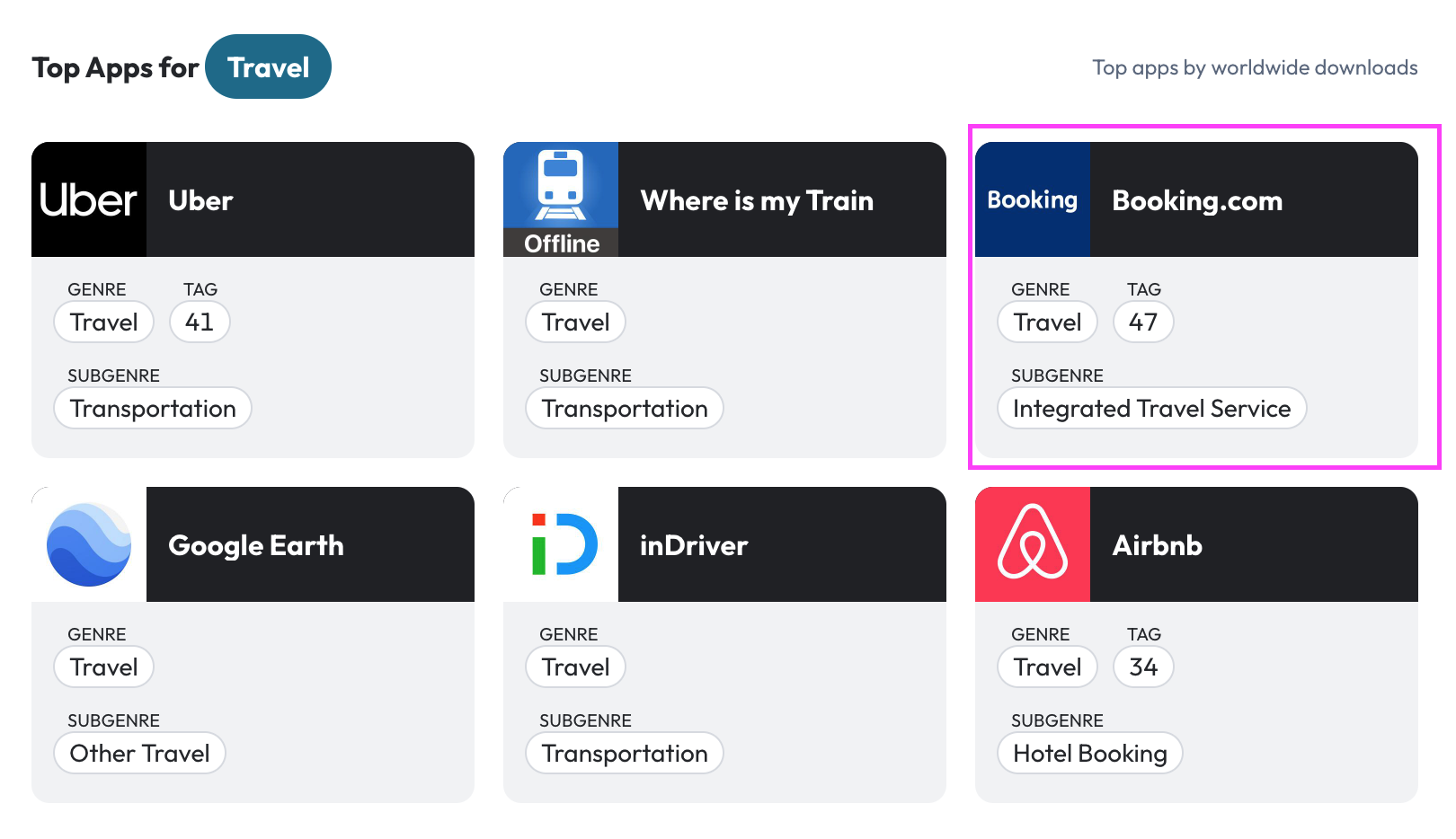 Meeting your customers where they are
Planning a vacation starts with where you want to go, and next finding a place to stay. What if you are working in a digital "home away from home" or in less fancy terms a Hotel Booking company. How can you better prepare for your audience during summer time? With App IQ and our Shared Users reports you can swiftly figure out where you should advertise, who you should partner with, and maybe where your customers are more likely to go this summer.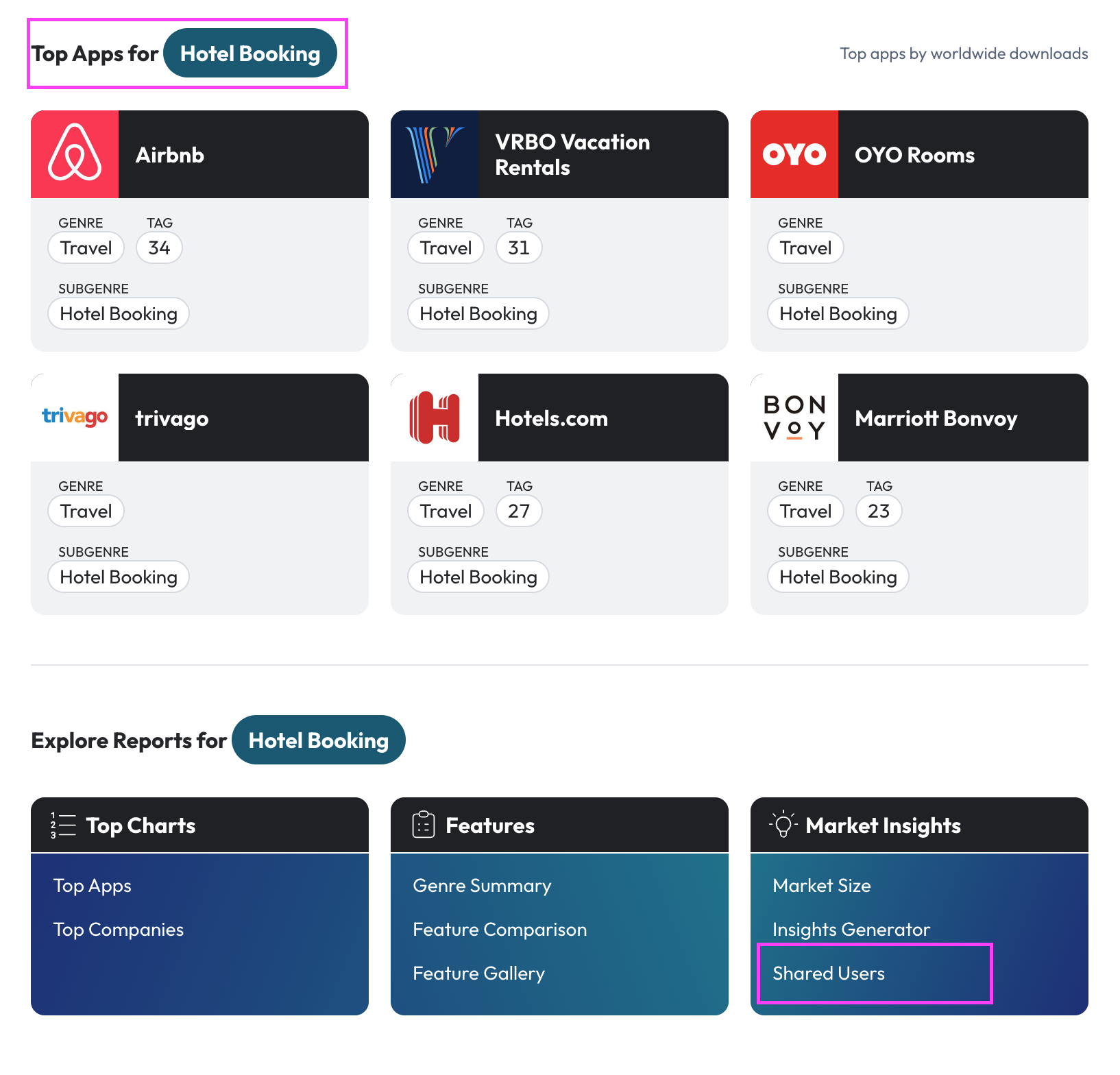 Once you identify top apps in Travel or related sub-genres, you can dive into the Shared Users report and in this example discover that your users are very likely to engage with Landmark & Parks apps (A lifestyle sub-genre). From there you can dive into the specific apps that are top of mind for them. With this information you can find partnership opportunities with a Landmark or a location where most users are likely to see as a desired destination like Orlando or LA. 


Keeping their home safe, when they're away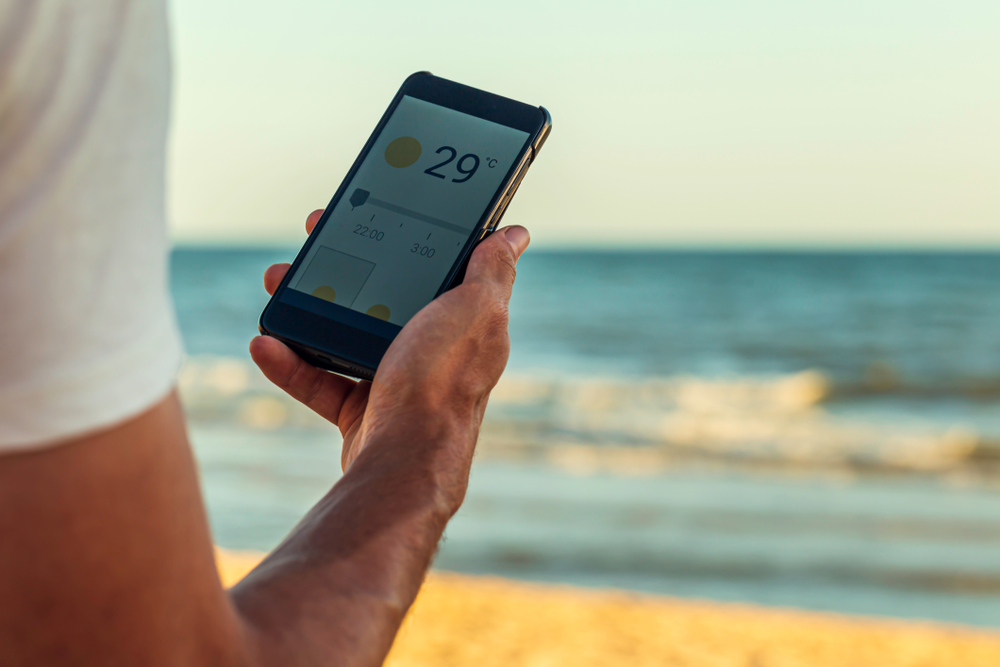 Consumers are looking for peace of mind when they plan their vacation. But it's not only about where they are going, but also about making sure their home stays safe. For SmartHome or Home Security sub-genres developers found under the LifeStyle category, it's a great opportunity to show up for prospective customers. With App IQ you can find which app category your target customers are more likely to engage and identify potential brands for partnerships.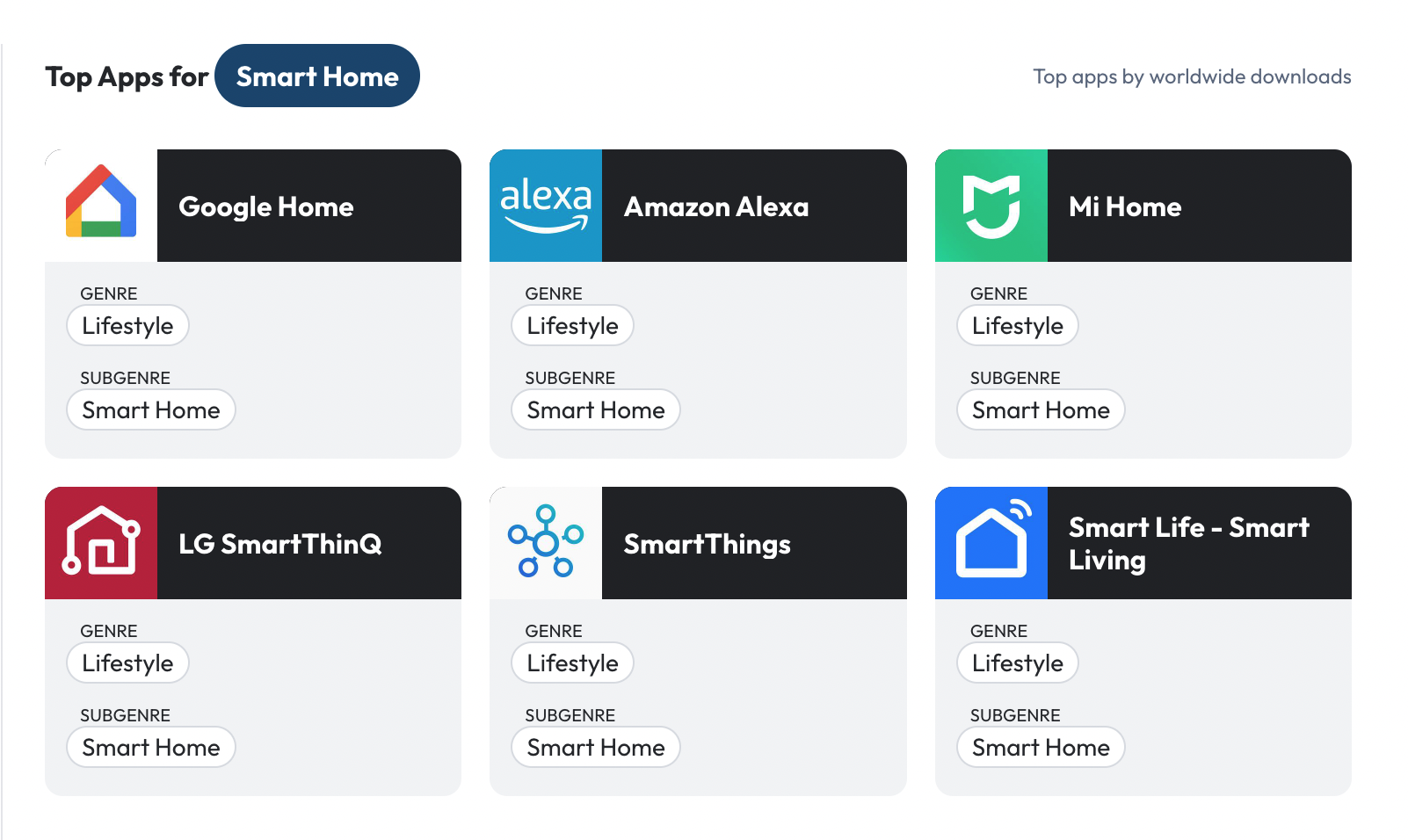 Some of the new feature tags we added under the Lifestyle category are Text Home Alerts and Create Personalized Routine.
A Picture worth a thousand words 
You know that returning home from your summer vacation to reality can be hard. If you are a Photo & Video app developer, you can help your customers capture all those great summer experiences and create everlasting memories. Plan your summer-time campaigns and new product updates with App IQ insights.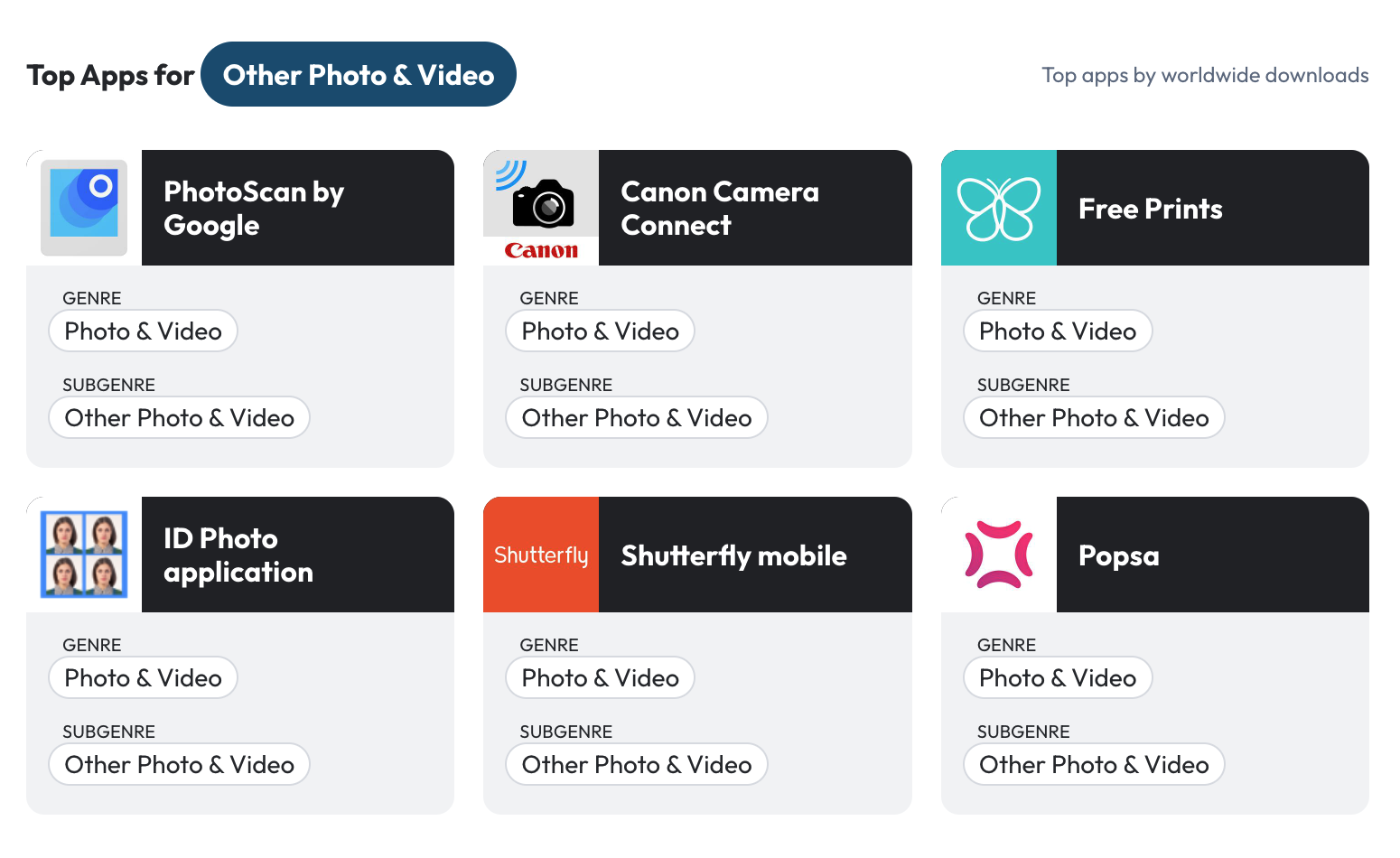 Some of the new feature tags we added under the Photo & Video category are Add Sound Effects and Collages.
It's going to be a wanderlust, WONDERFUL summer for your customers thanks to you and APP IQ! 
Request a demo today to uncover how data.ai App IQ illuminates the digital landscape and helps you identify new opportunities and maximize growth: