For the first time ever, mobile app marketers have the ability to benchmark user acquisition efforts across paid versus organic downloads.
Mobile is the most critical channel for consumer attention. Consumers spend nearly 3 hours in apps each day1. As a result, in-app ads are becoming central to a publisher's user acquisition strategy, with mobile ad spend expected to exceed $190B worldwide by 20192.
But, effective mobile user acquisition can be hard and expensive. As a mobile app marketer, you want to reach your acquisition goals and maximize return on ad spend — but grapple with how to stand out, reduce costs, and make every penny count.
App Annie's new dataset — Paid & Organic Downloads — builds on App Annie Intelligence to deliver the tools marketers need to acquire quality users while saving time and money.
Here's a preview of what you'll be able to do with Paid & Organic Downloads:
Hit the ground running: allocate the right amount of ad budget to grow your new app
The first weeks of an app's launch is critical. You need to get the app discovered and drive downloads — and paid marketing can help. But how much budget should you allocate to a launch? Paid & Organic Downloads lets you track successful, competitive launches to understand the source of user growth. Determine how many paid downloads, and indirectly how much ad spend, you need to support a successful launch.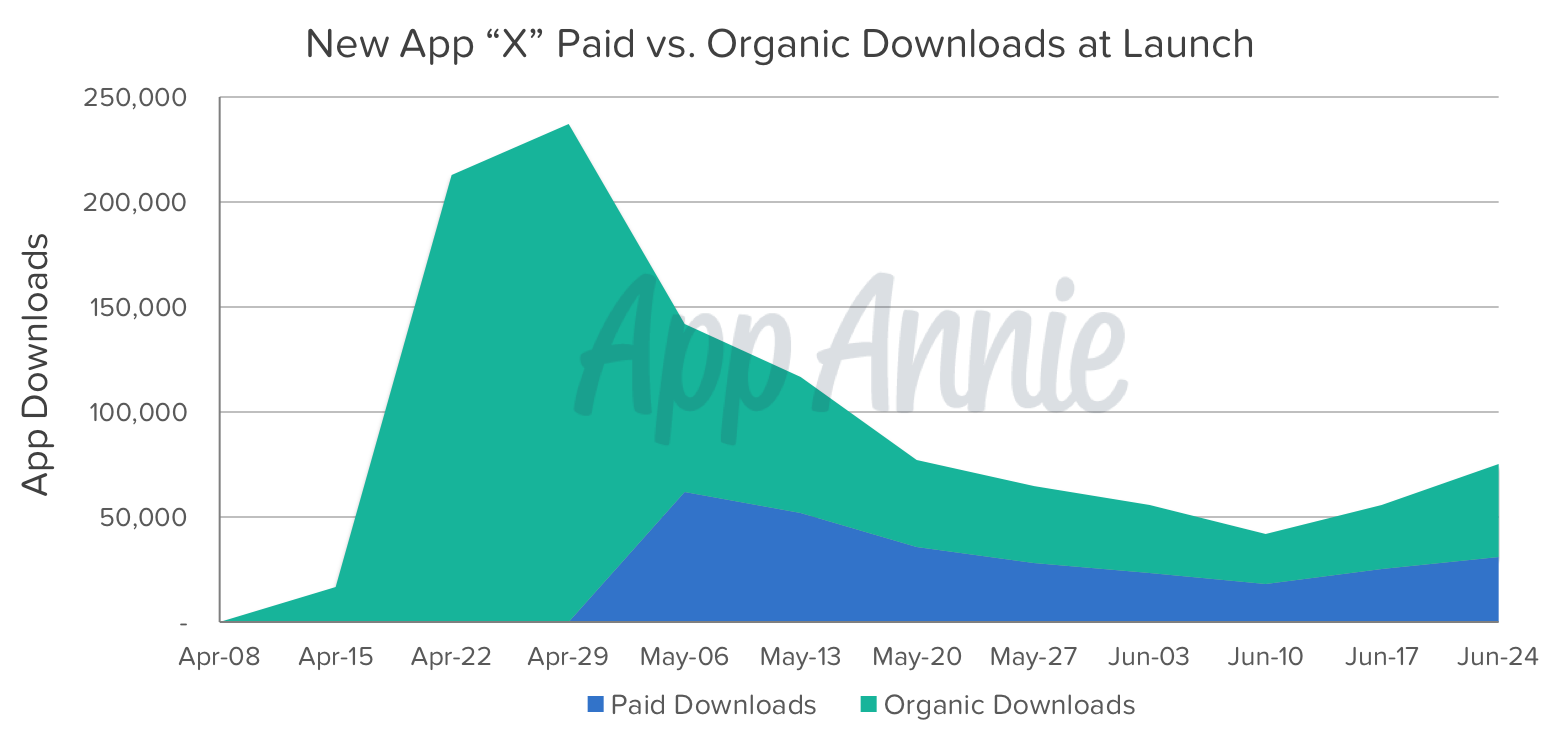 Reduce acquisition costs: know how much to spend to boost organic traffic
Marketers know paid user acquisition (UA) can lead to incremental organic downloads and a lower effective cost per install (learn more about eCPI). The challenge marketers face is knowing how much to spend. With this new dataset, you can benchmark spend against the competition and track how many paid downloads a competitor acquired before seeing organic lift. Use this as a benchmark to know how you should spend on your campaigns.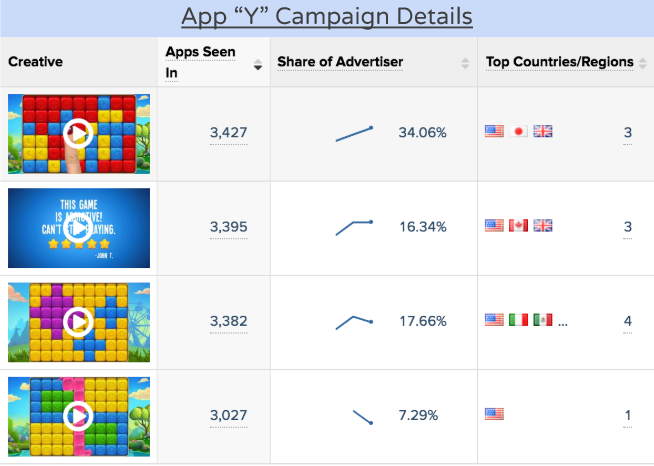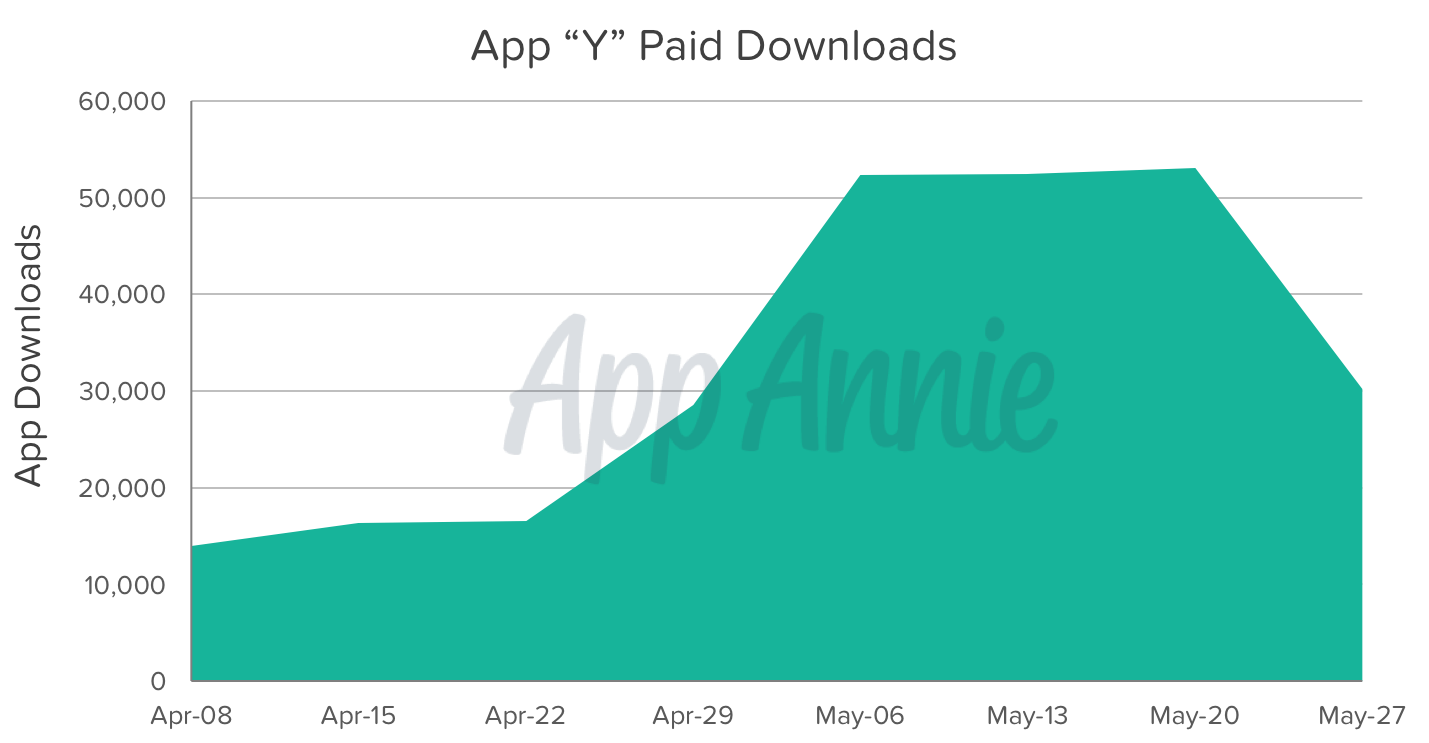 Sharpen your A/B tests: find best-in-class UA practices with paid downloads
There are many new ways marketers can engage users and endless creative ideas. Invest in what works by discovering and learning from successful campaigns. With paid downloads, uncover which competitive campaigns — the creatives, the ad platform partner, the delivery channels — drive the most ROI. Incorporate these learnings to optimize your campaign and meet your user acquisition goals faster.
Get the biggest bang for your buck: run your campaign when UA activity is lowest
Timing is important to running an effective campaign — avoid times when UA activity and cost per install (CPI) are high. Paid downloads indicates the level of UA activity and when competitors are running burst campaigns. Use this insight to find the best time to run your campaign and reach the most users for your budget.
Start optimizing your user acquisition investments.
Footnotes:
1 - App Annie 2017 Retrospective Report
2- https://www.emarketer.com/Article/Mobile-Ad-Spend-Top-100-Billion-Worldwide-2016-51-of-Digital-Market/1012299