We're excited to now offer Software Development Kits Metrics - empowering mobile ad network sales teams to get better leads and win bigger deals.
For mobile ad network sales teams, effective prospecting and pipeline generation can be difficult without the right data. Successful ad sales and publisher development teams need to catch critical signals to land the best advertisers and publishers. That's why we've developed SDK Metrics - coupled with the most trusted mobile app data, you can now access the best mobile insights all in App Annie Intelligence. With this new dataset, sales teams can leverage mobile SDK and market data to drive better leads and bigger deals.
"With data from App Annie, we are now better informed about which prospects to engage, which translates into sales" - Werner Gerola, Senior Director of Sales Operations, Liftoff
Here's a preview of the insights you'll be able to get with SDK Metrics:
Build pipeline faster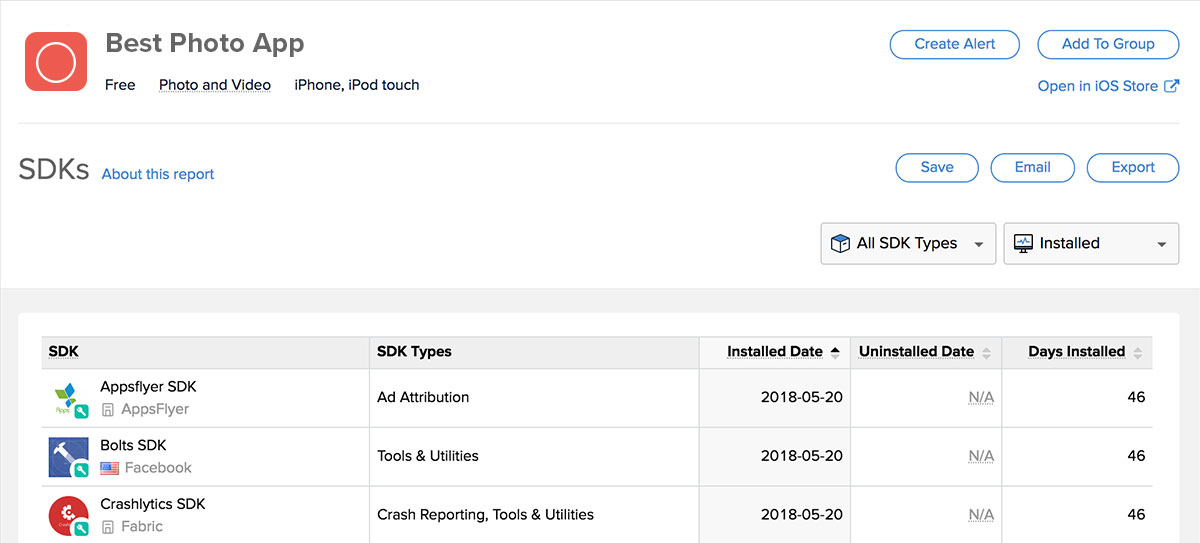 If you know where to look, you could get insight into your app publisher prospects' advertising and monetization strategies. Use real-time signals to see which of your app publisher prospects are in-market for your solution, and reach out to them first. By analyzing the SDKs installed in an app - such as ad attribution, ad mediation, ad platform SDKs - you can see which apps are planning to run user acquisition campaigns or trying to monetize via ads. These are great indicators of the apps that are interested in your solution.
Qualify leads based on biggest market opportunity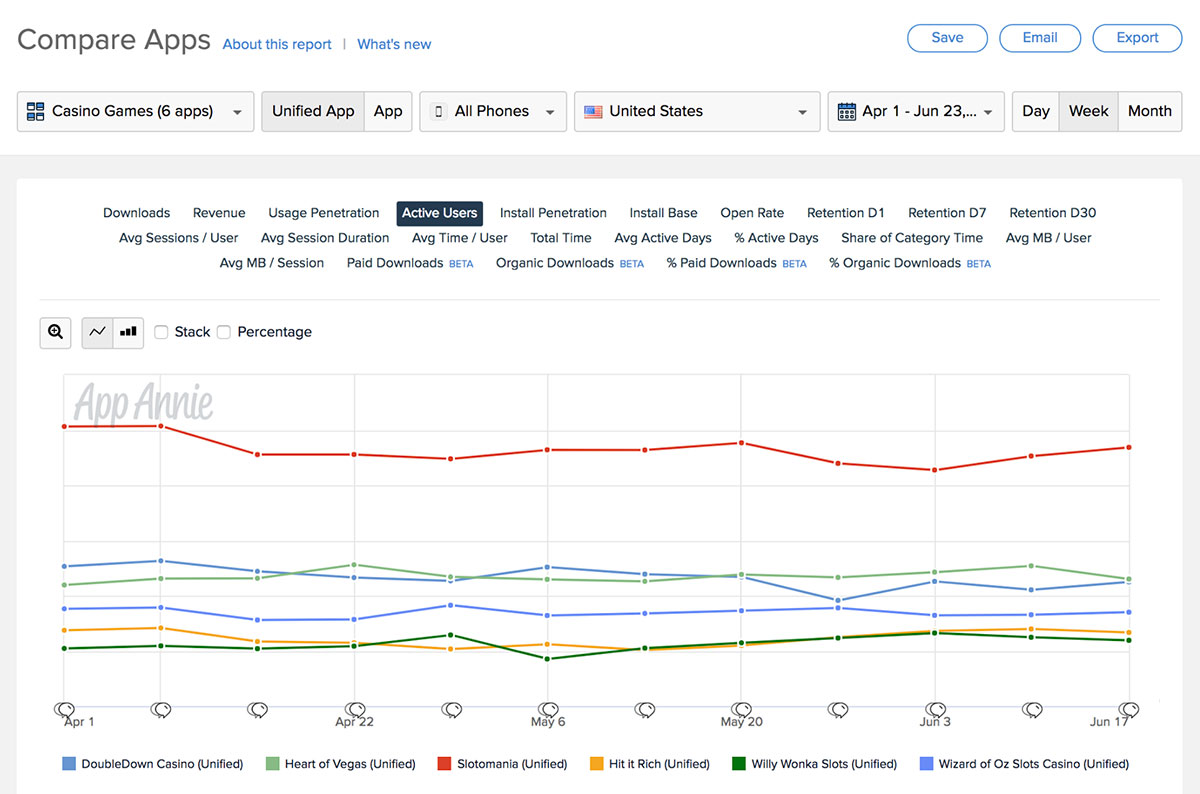 Reach out to leads with the biggest revenue opportunity first. Measure revenue opportunity based on indicators of ad budget, user growth, and advertising strategy for advertisers; and inventory and monetization strategy for publishers. Use these App Annie metrics to prioritize prospects that will drive more revenue:
Number of Ad Attribution SDKs installed, Downloads, Revenue, Active Users, Share of Impressions - for ad sales
Number of Ad Platform SDKs installed, Share of Impressions Served, Active Users, In-App Session Time, Downloads, Revenue - for publisher development
See how you stack up: measure Ad Platform SDK market share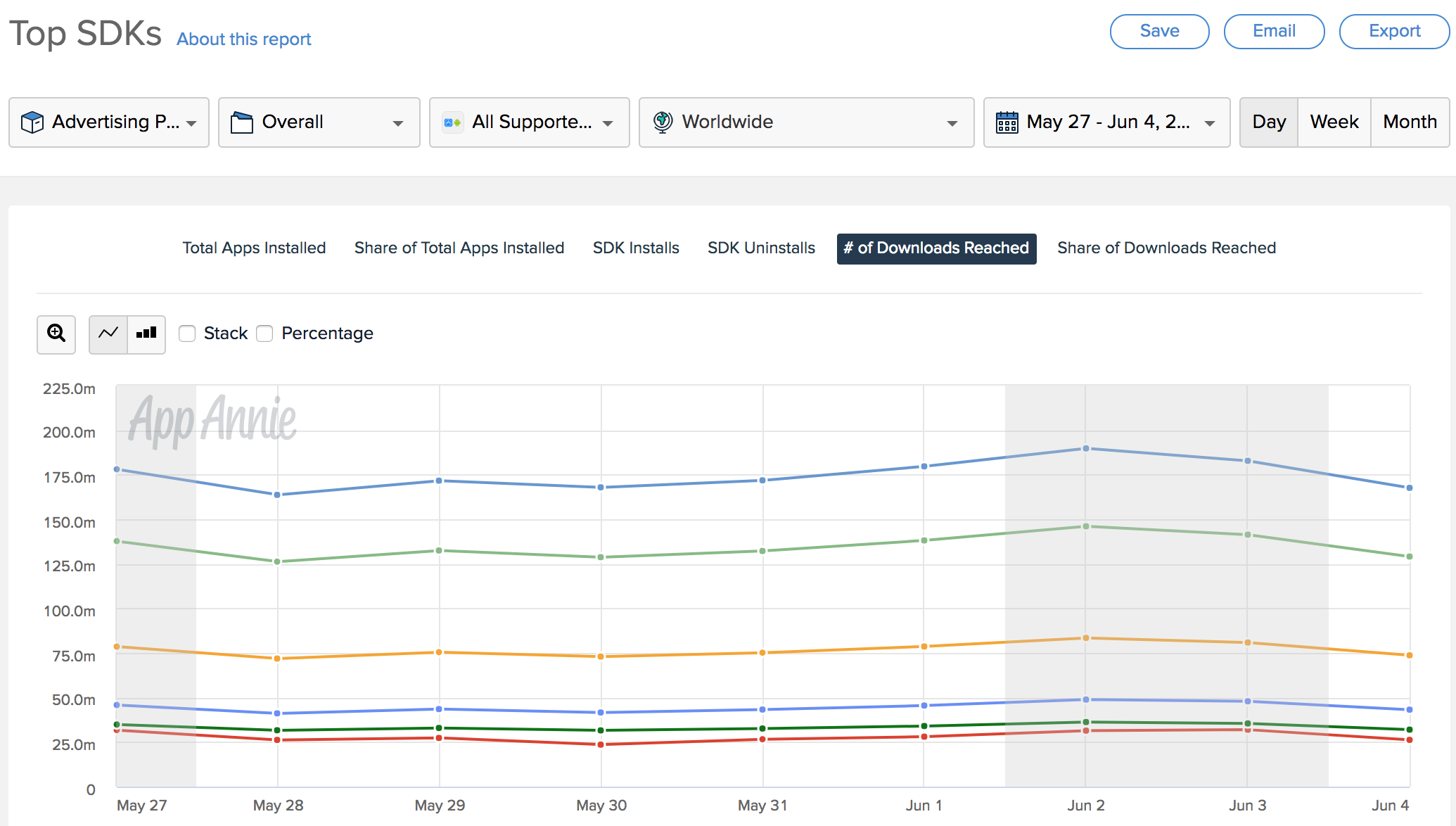 Curious how many apps have a specific Ad Platform SDK installed? App Annie provides a complete view of the SDK ecosystem - compare your market share to competitors, see which Ad Platform is losing or gaining publishers, and look for opportunities to extend your reach. Get detailed insight into market leaders, including trending and dominant Ad Platforms, by tracking share of apps installed and share of downloads reached - as well as new SDK installs and uninstalls. In addition, you can filter by market and app category to identify areas to extend your reach and to learn how best to position your solution.
Uncover your next big deal with the best mobile insights.