Today we are releasing a game-changing feature to App Annie LABS. Data Stories make insight aggregation and time to action faster than ever.
With such diverse datasets under the hood of the App Annie platform, we're thrilled to launch a feature that seamlessly ties them together. Data Stories look for interesting changes and their underlying causes across our various datasets, and automatically surface interesting insights for our users.
We are issuing a limited release of our Data Stories feature in App Annie LABS to help our customers better understand what is driving changes in downloads. In this LABS release, we present our platform's best determination of the underlying causes for a sudden change in downloads for a given app. This represents an important new capability that we will continue to improve upon to surface new types of insights over time.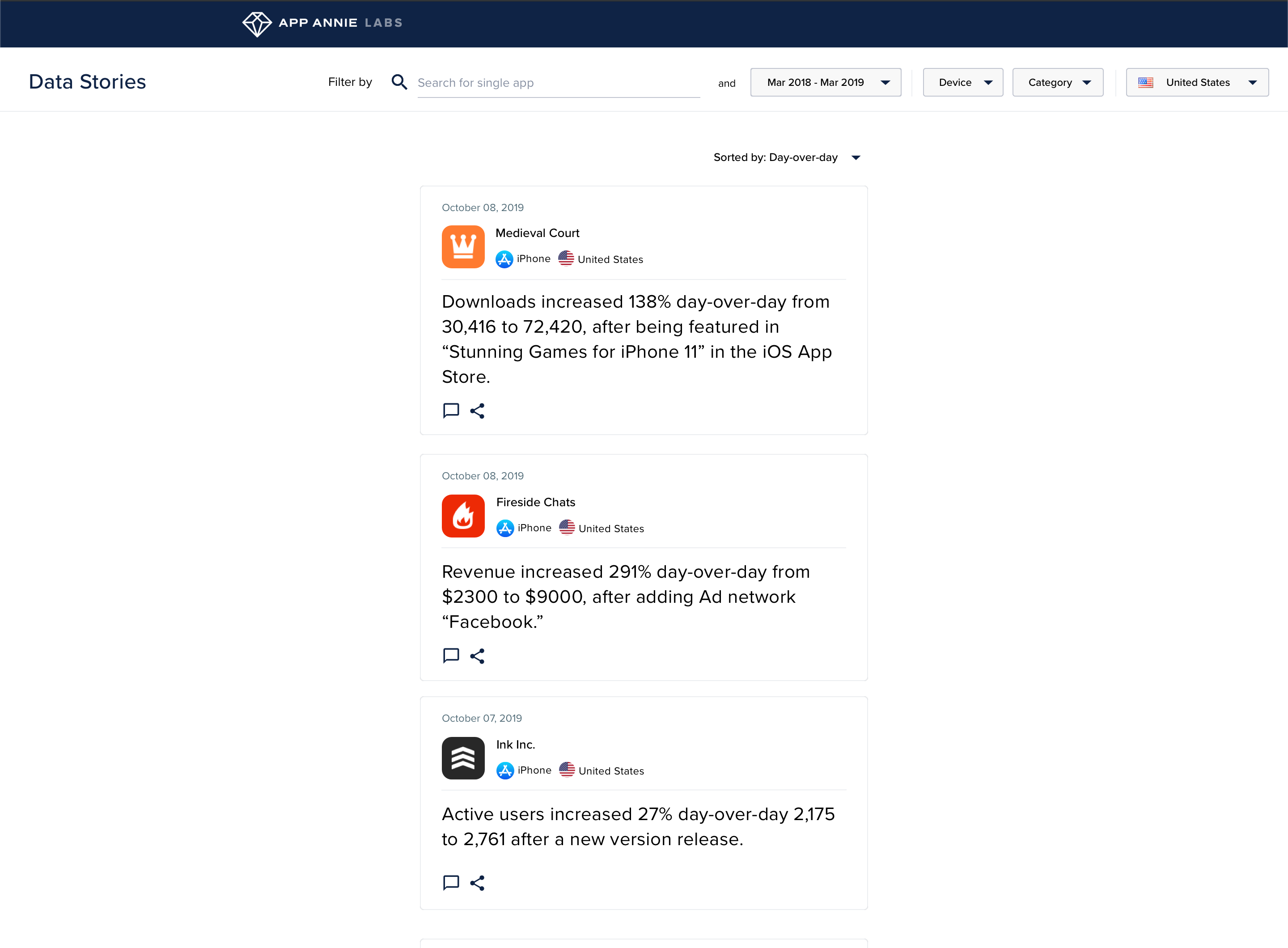 Historically, our legacy Alert functionality allowed users to create their own notifications, such as when an app crossed a specific download threshold. While this functionality can be very useful, it still requires the user to dig through the platform to uncover why an app may have seen a meaningful change in performance. With Data Stories, we have successfully trained an attribution model to look across our various datasets and surface the most likely causes of a particular spike or fall. These potential causes can include: being featured in the app stores, price changes by the publisher, or the launch of a new advertising campaign. Our new Data Stories enable our customers to stay on top of important changes in the app economy automatically.
Data Stories Improve Workflow
Save time: Gain insights faster with automatic alerts, updated daily. It's no longer necessary to build spreadsheets or compare data from multiple tabs.
Stay informed: Understand market changes quickly.
Filter out the noise: Get easily digestible information delivered to influence tomorrow's strategy.
Get to the "why" faster: Understand the root causes of metric changes in order to address them faster.
Jumpstart your workflow: Spend less time piecing data together and experience a smoother workflow.
Make more informed decisions: Explore, monitor, and analyze changes in the marketplace to make decisions based on the health of the market.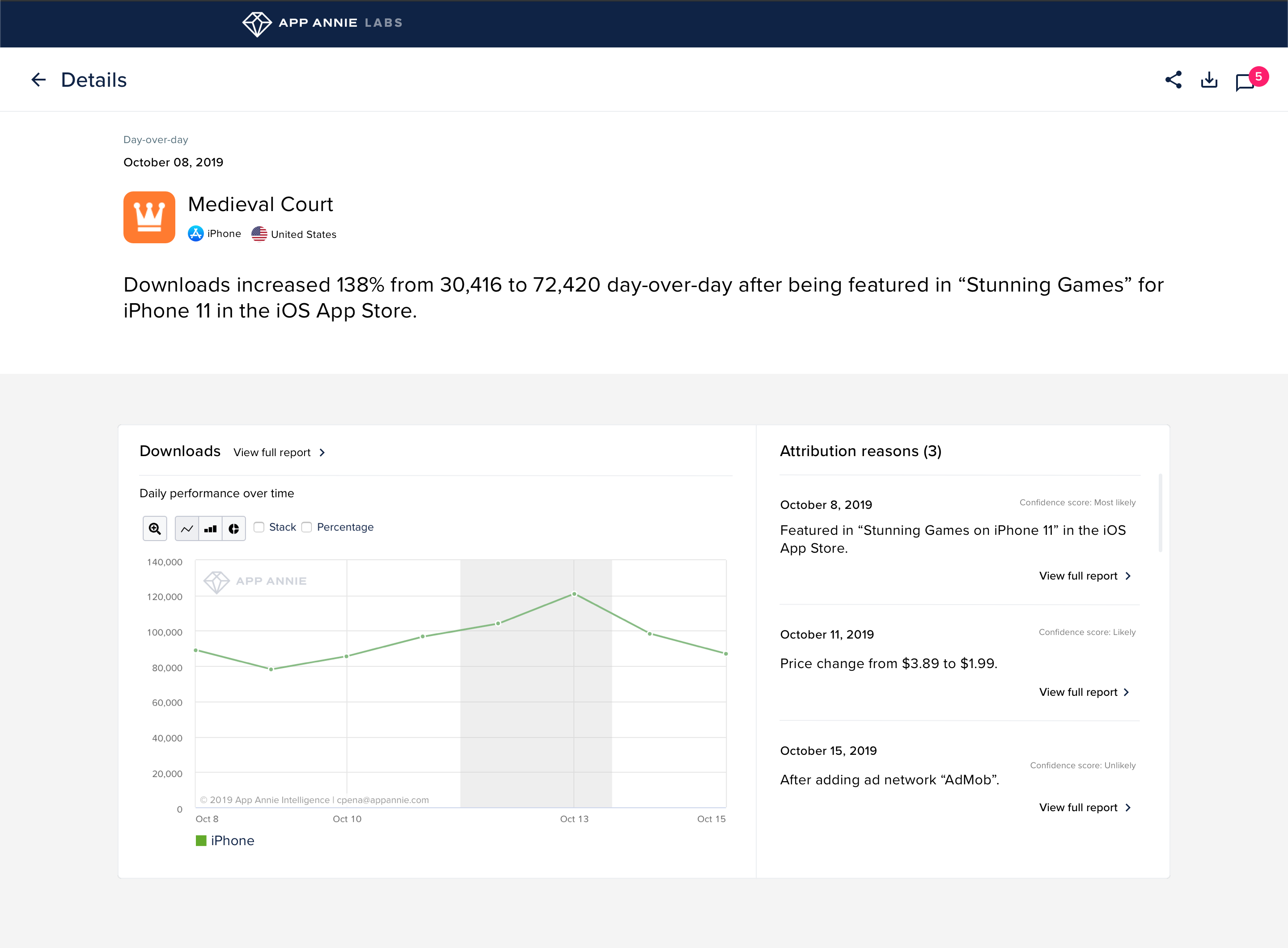 App Annie LABS accelerates product development in close partnership with customers, delivering next generation products. Be sure to test drive our new features and get a preview of what's on our product roadmap to help you efficiently level up your mobile strategy.
Access Data Stories in LABS here in your premium App Annie Intelligence account.
Haven't upgraded your App Annie account yet? Get in touch with us today to learn how you can get comprehensive insights at a glance with Data Stories.