If you deal with mobile games, finding the next Clash of Clans (ideally before it becomes Clash of Clans) is a top priority. But without knowing how each mobile gaming company's app lineup impacts their bottom lines, it can be a big challenge finding that next massive hit.
App Annie is excited to announce its latest report, Portfolio Strategies in the Mobile Gaming Industry, which analyzes over 60 companies' strategies towards building their app portfolios, including each strategy's pros and cons. This information is critical for investors and executives looking for the next key investment or partnership. Learn more about our latest report below.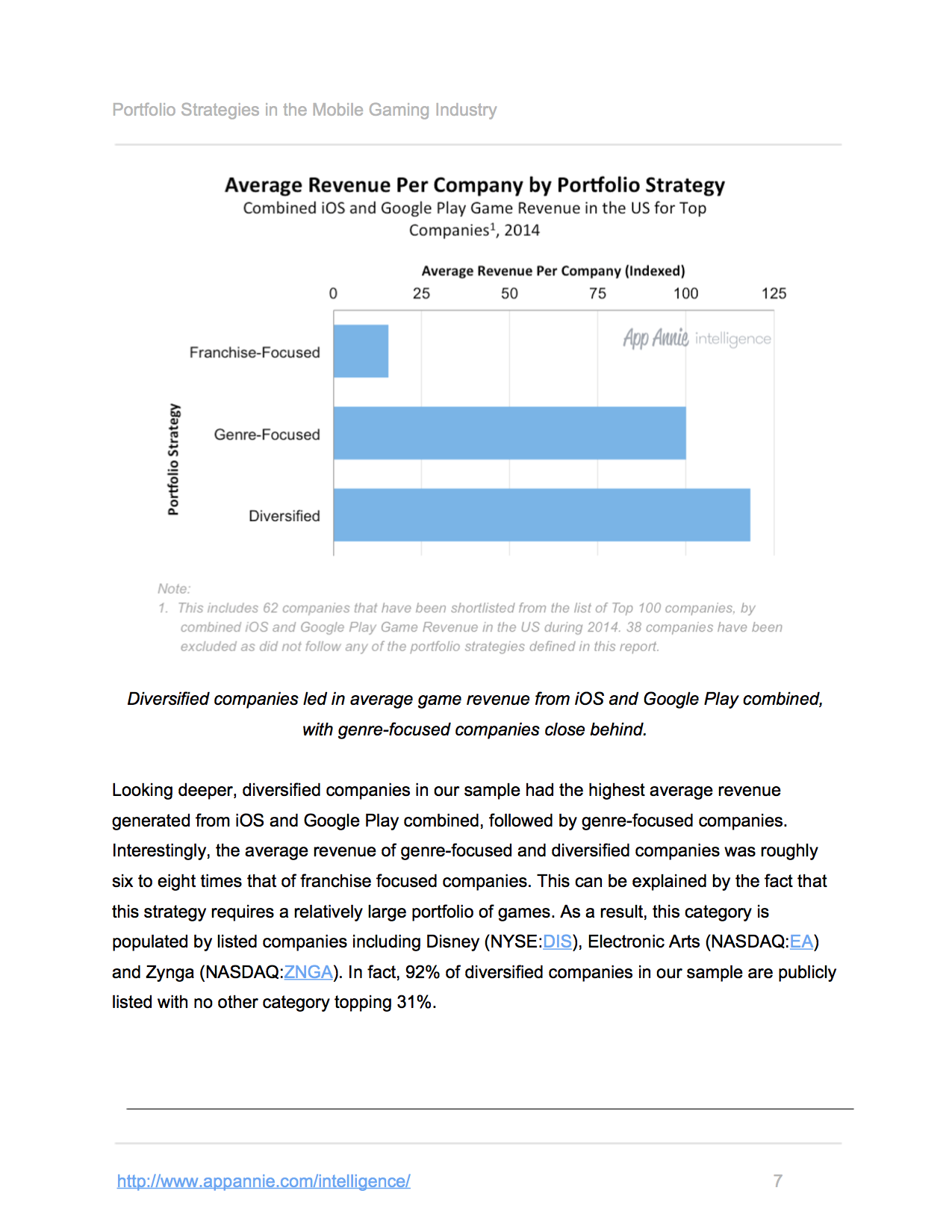 Genre-focused companies were clear winners in terms of revenue per download. Download our report to see how this measures up against other strategies.
Below is what you can learn from our free report:
Introduction to Portfolio Strategies: Genres vs. Franchises
Learn about the major players in mobile gaming and which strategies they utilize.
Relative Advantages of Each Portfolio Strategy
We offer hard data showing which app portfolio strategies the top revenue-generating companies use. However, just because something has the biggest revenue share doesn't mean it's the right portfolio for your strategic business needs.
Deciding Which App Portfolio Strategy Is Right for You
Should you focus on companies that are franchise-focused, genre-focused or diversified? Learn the advantages and disadvantages of each.
To gain access to the full 11-page report, click the download button below:
Want More? App Annie Has It
Subscribe to our blog to see more app industry reports, conference updates and product news. We love hearing from our readers, so share your questions and comments below or on Twitter.
Want to perform your own analysis? Create a free Store Stats account or request an Intelligence demo today.