Another successful GDC is in the books. The App Annie team always looks forward to the annual Game Developers Conference — it's a time when we get to connect with customers and be inspired by those driving the app economy — all from the comfort of our own backyard.
Each year, we attend GDC to understand new developments impacting game app publishers, and this year was no exception. It can be daunting to sift through all the news coming out of the event, so we've compiled the most salient news and key takeaways app publishers like yourselves need to read.
If you checked out our mobile app forecast, it's clear that games comprise a huge portion of the app economy; in fact, 41% of apps downloaded in 2015 were from games. User acquisition managers understand it's not just a matter of getting users to install your app — it's important to find the users with high lifetime value (LTV).
With that in mind, AdWords and AdMob introduced a new host of features that are intended to improve UA efforts by reaching the right users at scale. One of the most exciting features is the ability to let users experience your app within their search results. Called "Search Trial Run Ads," these units are an extension of the Trial Run Ads that were introduced back in December. The idea is that smartphone users on Wi-Fi will see search ads and can play streaming versions of apps for up to 10 minutes before committing to installing the app in full.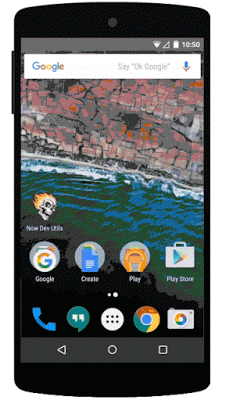 The ads are currently in beta and will start rolling out to select advertisers over the coming weeks. We're eager to see which publishers adopt the new ad format. (Source: AdWords Blog)
Google Play is hoping indie devs feel the love with the launch of its new 'Indie Corner'. This is a hand-curated list featuring games you should play from studios you may not be familiar with.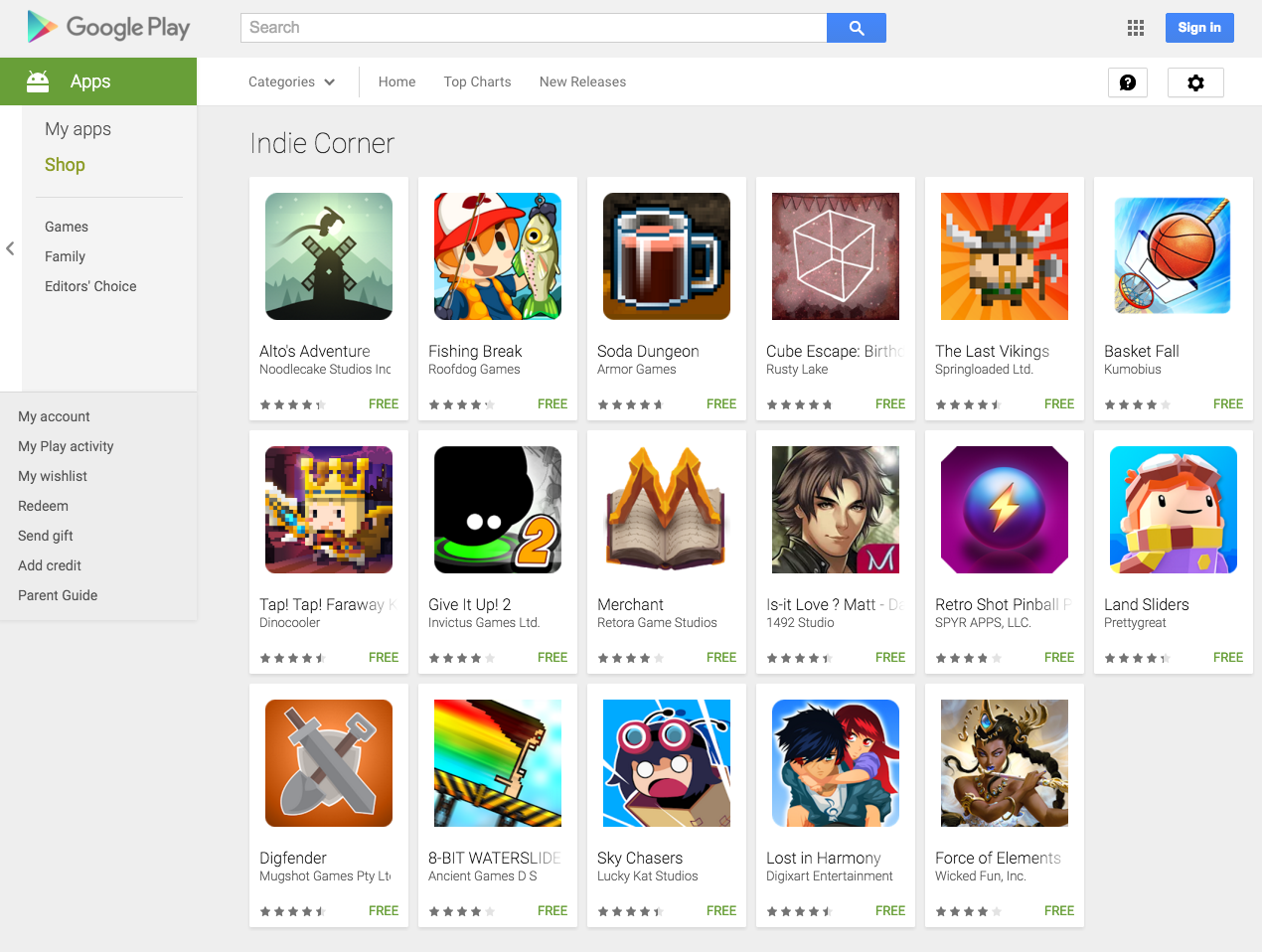 How can your game grab a spot in the corner? "Number one, it has to be a good game," said Ben Frenkel, Play Games product manager. But the brand is also hoping the list will inspire other Android developers by highlighting titles that draw from Play features like leaderboards. "We want them all to be case studies for what you can do on the platform." (Source: The Verge)
Oh, boy! Disney and Hipster Whale have teamed up to create a Disney-themed version of the smash hit Crossy Road. The gameplay is expected to stay the same, but there will be more than 100 Disney and Pixar characters as well as themed worlds, all featuring unique 8-bit music.
We've covered the rise of 8-bit mobile gaming as well as Disney's strategic use of IP licensing to great effect. This move continues to show Disney understands the right moves to make to engage its fan base on mobile. (Source: Gamespot)
Unity, one of the dominant players in game development software, had some exciting updates to share at this year's conference. First, let's address its size: During the company's keynote, their CEO revealed that they now have more than 1.1 million unique monthly users, which is more than the total number of employees working for publicly owned gaming companies worldwide. Then there's the pedigree of its user base: 30% of the top 1,000 grossing mobile games in Q4 2015 were built with Unity. Its advertising business has also grown at a healthy clip, growing more than fivefold since last year's GDC.
We can't mention Unity without addressing Unity engine. At GDC, the company announced the availability of both Unity 5.4 and Unity 5.3.4. Unity 5.4 is poised to not only improve flat 2D rendering, but is also expected to pave the way for virtual reality (which, unsurprisingly, was a hot topic all throughout GDC).
See for yourself in the Unity-produced, real-time rendered short film Adam. The implications go beyond gaming and you can expect to one day witness this technology on the silver screen. (Source: GamesIndustry.biz, SlashGear)
Start Building a Better App Business
Don't miss a single app-related update — subscribe to our blog to get more free app industry reports, conference updates and guides. Have something to add? Share it with us on Twitter.