Fast-follow apps are finding audiences — especially in Asia. Here's what you need to know.
Even in the app economy, imitation is the sincerest form of flattery. Popular apps like Pokémon GO and Clash Royale are seeing near-identical apps pop up in other parts of the globe. These familiar fast-follow apps are drawing attention, and with it, substantial user bases. We took a look at the underlying reasons why fast-follow apps — commonly referred to as "clone apps" — are created, which app markets are receptive to them and how to mitigate the effects of these apps if you find yourself publishing a massively popular app.
Why Imitation Apps Are Gaining Traction
Fast-follow apps pop up for a number of reasons — often luring away users who might have otherwise downloaded the original:
Impatience: At initial launch, some apps are only available in a few countries, and would-be users in other countries grow restless. (Think Pokémon GO.)
Lack of Localization Know-How: Sometimes, even though an app is launched in a particular market, a lack of localization can leave a user feeling lost in translation. Without taking the time to thoughtfully localize an app (both text and features), users may not be incentivized to install, opening an opportunity for local developers to swoop in and capitalize off of a similar app.
Overlooking Local Publisher Partnerships: Along the same lines as localization, well-known publishers in some regions may be unknown in others. Ignoring partnership opportunities with local, trusted publishers could cause a decrease in app penetration.
No Integration With Popular Apps: Failing to partner with key apps (some of which are now considered full platforms) could have a big impact on your app's adoption. For instance, in Japan, not integrating a mobile game with LINE will hinder an app's reach and accessibility.
Fast-Follow Apps That Made a Splash
While imitation apps tend to be mobile gaming apps, they pop up across many different categories on the app stores. It comes as no surprise that Pokémon GO saw a copycat app early on. The app was only released in certain countries, but players worldwide wanted to get their hands on the game. To supplement this demand in China, developers quickly made City Spirit Go with similar augmented reality (AR) technology and core gaming elements. Snapchat is now a part of most millennials' daily routine in the West, but it wasn't catching on in Asian countries. South Korea-based app SNOW stepped in by creating localized filters and stickers appealing to Asian markets.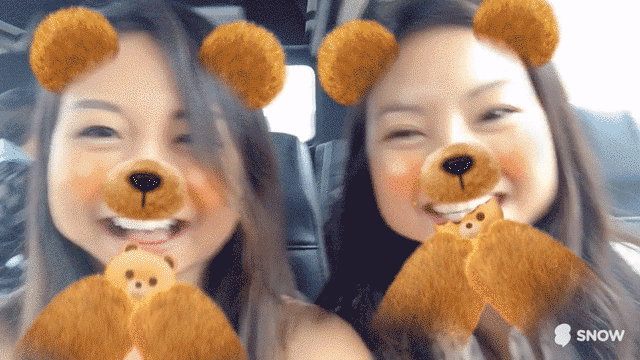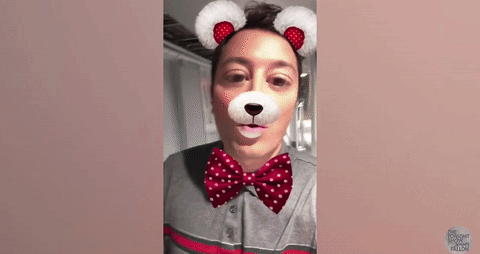 SNOW's capabilities (top) are similar to Snapchat (bottom), but shows just how much aesthetic preferences can differ across app markets.
SNOW has seen great traction in Japan, Korea and China — breaking into the top 10 apps overall for those regions. Localizing and focusing on cultural nuances are important to the success of an app in a new region. Leveraging Usage Intelligence from App Annie we took a closer look at demographic insights. Both SNOW in South Korea and Snapchat in the US skew toward female users and the 25–44 year-old age range, suggesting the similar core elements are attracting similar user bases.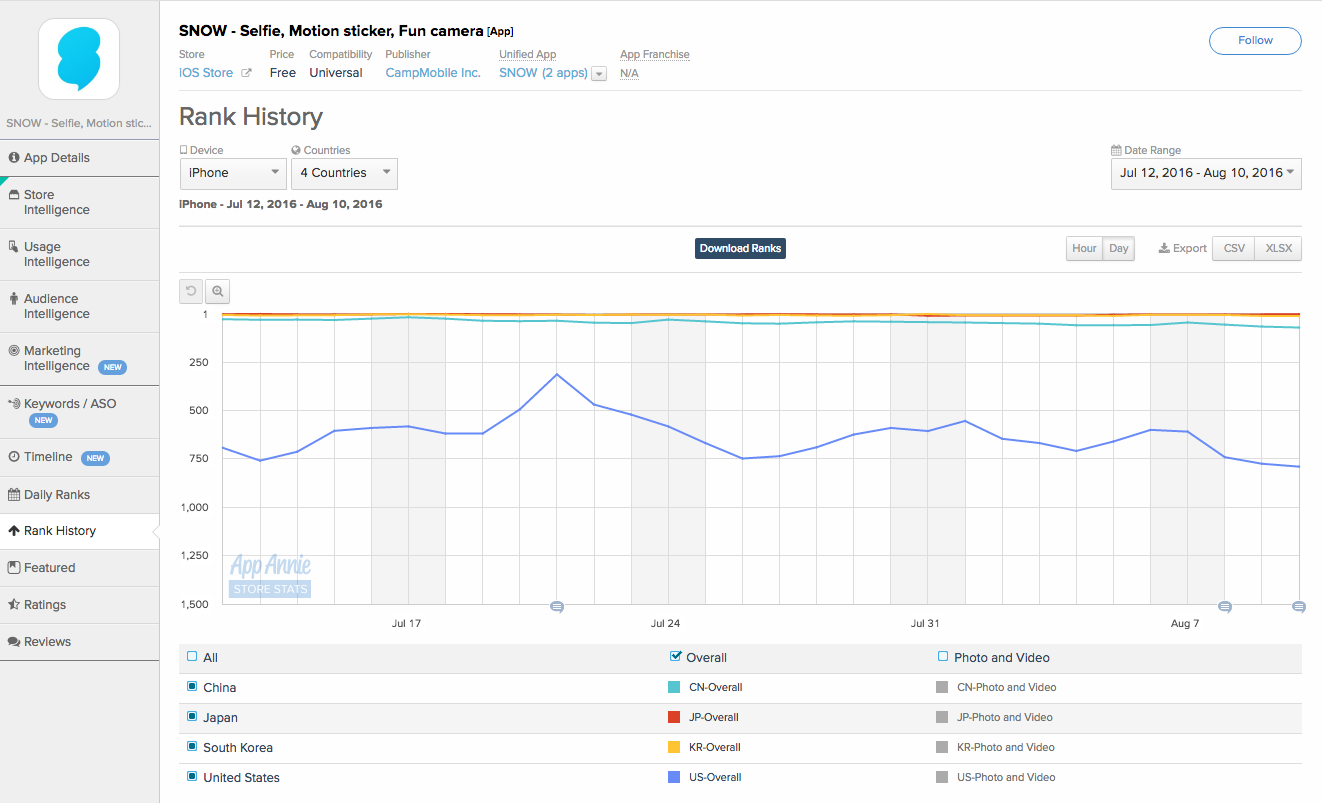 SNOW remained in top ranks in Asia, but hasn't become popular yet in the US.
This trend of Asian apps adapting and reinterpreting Western apps to better align with local cultural preferences continues, with imitation apps for slither.io, Clash Royale and even Tinder. By rapidly developing apps with comparable features, Asian publishers have been able to capture untapped audiences with app concepts that have already been proven successful.
Keeping Your App One of a Kind
Location, Location, Location: Fast-follow apps tend to proliferate across Asia. If you're planning a launch in any of these countries, invest heavily in on-the-ground teams who are tapped into the culture to learn what works and what doesn't as far as aesthetics and features, as well as content. Consider how to leverage a partnership with a local publisher for distribution to hopefully decrease your chances of another capitalizing on the opportunity.
Timing Is Everything: When planning an initial launch, try and do so simultaneously or shortly afterward in other key markets (especially if they're in Asia) to deter a competitor duplicating your app.
Be Different: Utilize functions or compelling IP that are not easily recreatable to make you stand out, helping generate brand recognition and loyalty. Looking at Pokémon GO, even though publishers may clone it, without licensing rights to the IP, it's a pale comparison to the real thing.
Even implementing all of your best localization tactics can't prevent someone from making an app that is nearly the same as your own. There is no surefire solution for mitigating the creation and success of a clone app beyond innovation. Continuing to diversify offerings, update features and provide a world-class UX experience will help to set you apart from those that are merely mimicking your actions.
Build a Better App Business
Subscribe to our weekly digest to see more app industry reports, conference updates and guides.
Want to take your app business to the next level? Track the performance of millions of apps across the world with App Annie Intelligence. Request a demo today.