Make the most of cross-app usage, ratings and reviews, and a search function to stay on top of the rising mobile retail wave
Make no mistake. Mobile retail is poised to have its biggest year ever, and as Black Friday approaches, retailers are ramping up, capitalizing on the growing appetite users have for shopping on their smartphones. We've covered best practices in retail before, but as things change so quickly in this industry, it's always good to catch up on what top mobile retailers are up to.
We just released a report aimed at retailers that explains just how important mobile is to retail these days and showcases how top retail apps respond to what users want and bolster their user acquisition strategies. Here are three that just about any mobile retailer can deploy with varying degrees of advance planning:
Leverage cross-app usage to find new users.
When it comes to user acquisition, one of your best strategies will be analyzing cross-app usage — basically looking for overlap between users of your app and other apps. Cross-app usage can alert you if you need to reclaim market share from competitors (if you find, for example, that users are much more likely than average to have a competitor's app rather than yours), but it can also surface potential partnerships that could grow your audience and help you identify audience interests and characteristics to refine your marketing and advertising strategies.
What exactly can you glean from cross-app usage analysis? Let's take a look at the app by the American retailer JC Penney as an example.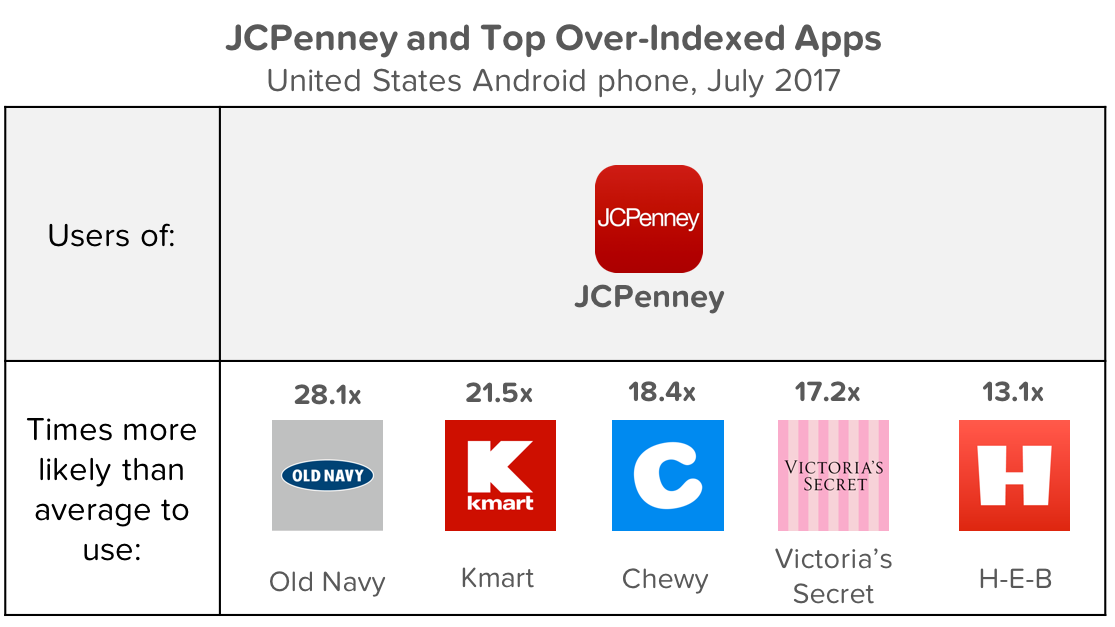 Cross-app usage shows that JCPenney's users also frequently turn to Old Navy, Kmart and Victoria's Secret — that data tells us that the audience is value-conscious and skews female. But then JCPenney users also tend to rely on Chewy, a tidbit that could inform how JCPenney (which sells pet supplies) could target pet owners and gain market share. We can also see from cross-app usage that JCPenney users have affinity with H-E-B, a Texas-based grocery chain, which might mean that H-E-B would be a good candidate for a marketing campaign or partnership.
Nothing sheds light on your customers' preferences and behavior patterns quite like cross-app usage. Be sure to analyze it regularly so you can invest in marketing plans that speak to those preferences and patterns.
Leverage ratings and reviews...and follow the lead of digital-first retail apps.
Together, ratings and reviews provide a wealth of information that you can use in all sorts of ways to support your app. You can use reviews to identify new keywords, which is crucial to a successful ASO (App Store Optimization) strategy; respond to them as a way to show users you're listening and appreciate their feedback (which is always good for a brand); and look to them to surface new ideas for features. In fact, reviews are one of your best sources of information when it comes to building an app with customer-centric design that truly meets the needs of consumers and keeps them coming back for more.
That said, when we dug in and did some data analysis of ratings and reviews of retail apps, an interesting pattern emerged: Digital-first apps consistently saw higher average ratings than bricks-and-clicks apps. This is attributable to digital-first apps placing prioritizing mobile user experience as opposed to trying to reverse engineer it, the way many bricks-and-clicks apps do.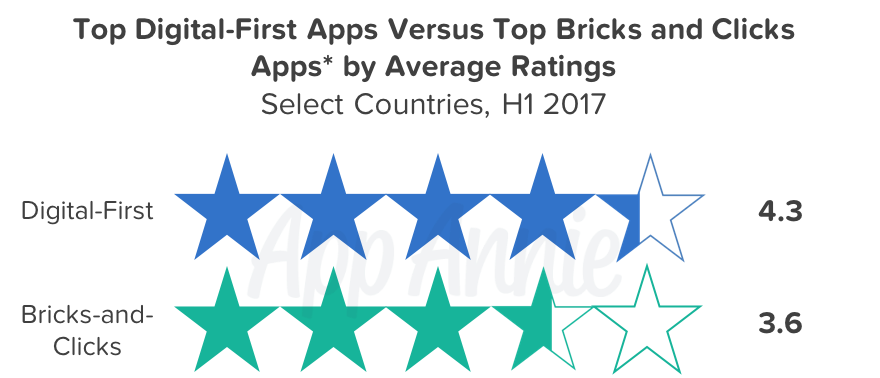 But in some countries we analyzed in the report, the differences were stark, as in Japan, where on average, digital-first apps scored 3x better than brick-and-mortar apps.

If you have a mobile retail app, and particularly if you have a bricks-and-clicks app, think of digital-first apps as the best model for design. You might be tempted to think of what your competitors in the bricks-and-clicks space are doing with their apps as your benchmark, but in many cases you'll be better served by following in the footsteps of digital-first. Moreover, when you're researching successful retail apps, be sure to look at those from other countries that are digital-first — you might find a successful approach or feature that has yet to be adopted by your competitors in your own country, and you could adapt it to differentiate your own app.
Prioritize a 'Search' feature.
When it comes to retail app features, 'Search' could well be everyone's best friend. After all, search converts at 2.6x higher rate than non-search for purchases in apps. There are all sorts of different ways in which you can deploy it though. Amazon, for example, has a dedicated page for search that prompts the user with historical searches. Other apps have fixed search bar at the top of each screen, and still others, like the South Korean app Zig Zag, allow the user to search by trending keywords and layer this search with the user's age to receive more relevant results.
Amazon also has the the option to search by image, a feature also used by ASOS: Users can take a photo of an object and find similar items quickly and easily, thereby reducing friction and increasing the chances of conversion. Image search takes relevance to the next level.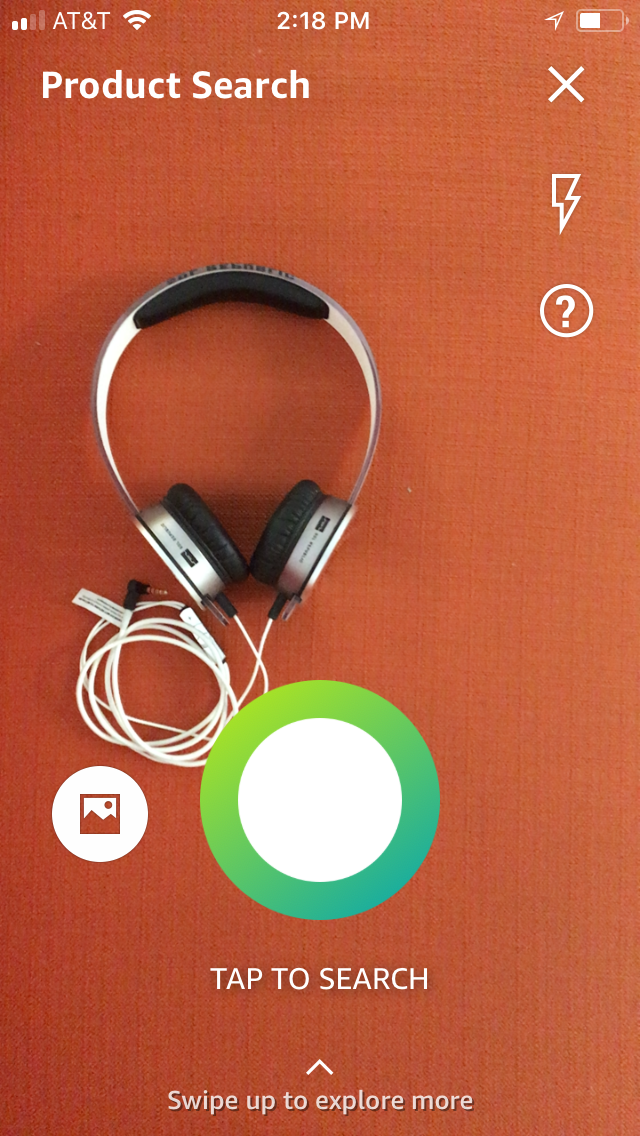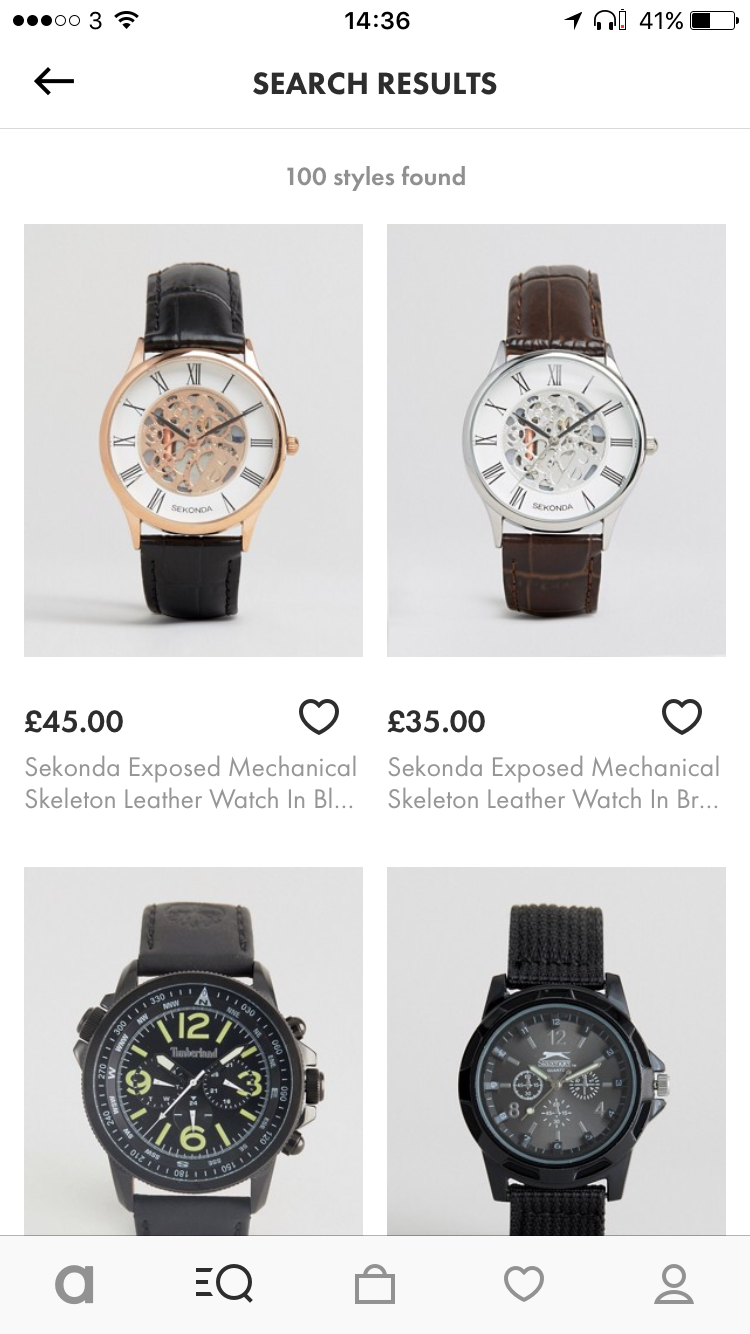 An interesting variation on the theme of image search comes via the recent partnership between Pinterest and Target: Target is
integrating Pinterest's visual search technology
("Lens") into its apps, visual search technology known as Lens into Target's apps. This advancement goes beyond keyword search and is intended to catch consumers as they're discovering an item they like out in the world, and drive them toward purchase efficiently.
These are just a few things you can do to ensure that your retail app is competitive. Ultimately to succeed in mobile retail, you need to leave behind at least some of the preconceptions that linger from bricks-and-mortar. With tools like cross-app usage at your fingertips, you can easily pinpoint characteristics of your target audience, and by analyzing ratings and reviews (not just your own!) you can get a good idea of what users want. Finally, make sure your app has a good search function that users can access easily within your app, and if you can, experiment with image search.
To download Retailers: Why Data Should Drive your Mobile Strategy, a report that is full of tips for retail mobile marketers, fill out the form below. Customers who log-in will be able to download the report immediately.