Airline apps already offer effective and valued services for airborne travelers. However, they have a chance to tap into the 24/7 nature of apps and bolster user engagement through additional features and services.
Airline Apps Have Taken Off
In our recent travel industry report, we singled out the rapid adoption of apps by European airlines. The average number of active users in top European airline apps nearly tripled in 2016 versus 2014 — leading us to conclude that mobile apps have become a new frontier for airline competition.
In light of this, we explored the current state of European airline apps, and where we think the opportunities are in the future.
Have Airline Apps Earned Premium Status?
RyanAir Cheap Flights is the most used airline app in Europe, perhaps unsurprising considering its massive passenger count. In fact, the three most used airline apps in Europe come from the top three European airlines by IATA's passenger counts.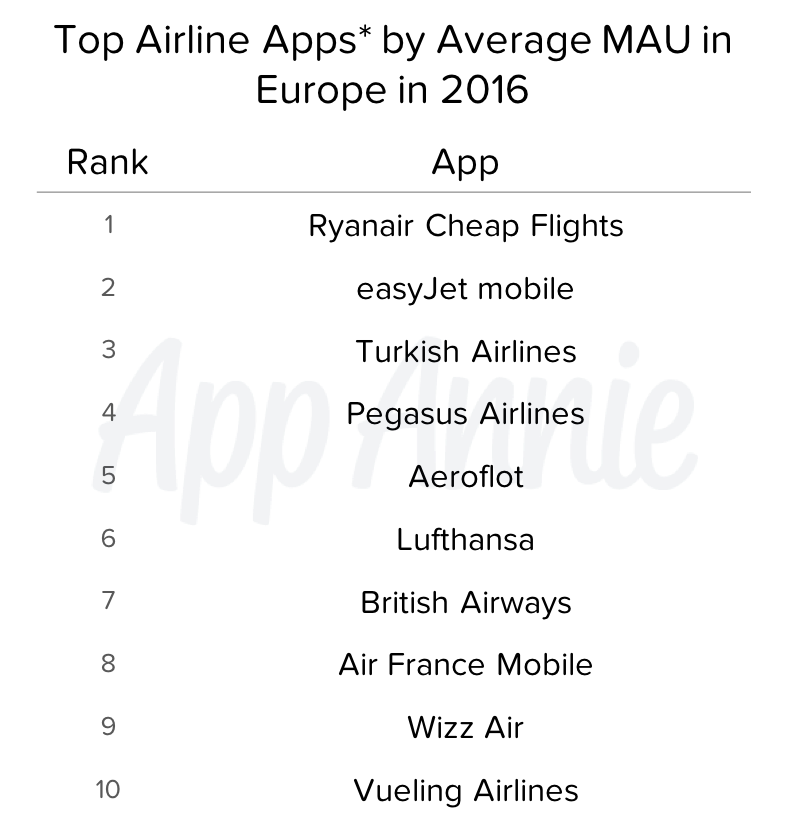 This close relationship between passenger numbers and app usage suggests that the use of airline apps is often limited to each airline's current customers. A number of key app features have become standard across the industry — most offering services between the traveler's initial ticket purchase and eventual deboarding at their destination.