In the coming year for AR, we'll see Niantic set a new standard, information delivery advance and China lead the way for consumer applications
In our recent predictions about what 2018 has in store for the app economy, we touched on augmented reality (AR), and how AR will likely become more integrated into a variety of mainstream apps in the coming year.
If you look at AR in terms of a yearly progression, 2016 was the year it made its first big splash with the success of Pokémon GO and Snapchat's rise introducing AR to increasingly larger audiences. Then in many ways 2017 was the year of cultivation as Facebook, Google and Apple showcased serious investments in AR at their developer conferences, with Alibaba, Baidu and Tencent investing as well. In 2018, the apps that developers have been building this year will go to market, and we'll see AR transform from a more niche experience to a technology that users will encounter more often.
Using downloads as an indicator of consumer interest, we already have a good read of what's coming in 2018. There's been a marked increase in downloads of AR apps just in Q4, with AR downloads growing in late 2017t, an upward trajectory that we expect will continue.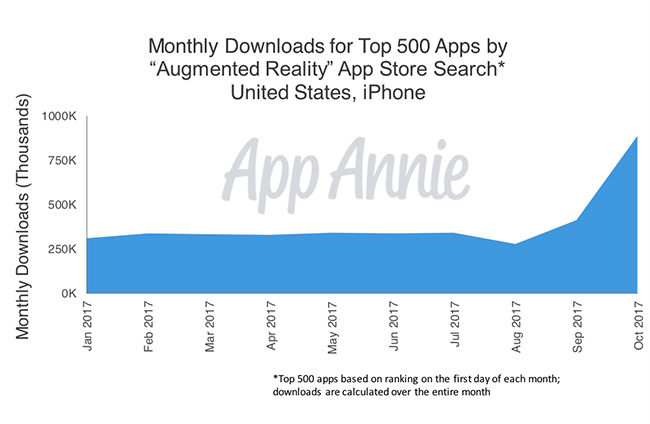 Harry Potter: Wizards Unite will set a new standard
In early November, Niantic (publisher of Pokémon GO) announced that Harry Potter: Wizards Unite is in the works. Of course, Niantic's deep history, dating back to the launch of Ingress, is generating speculation about how they will push boundaries with the new game's mechanics. As we prepare for the release of Wizards Unite, it's instructive to refresh our memories with the details of the meteoric launch of Pokémon GO.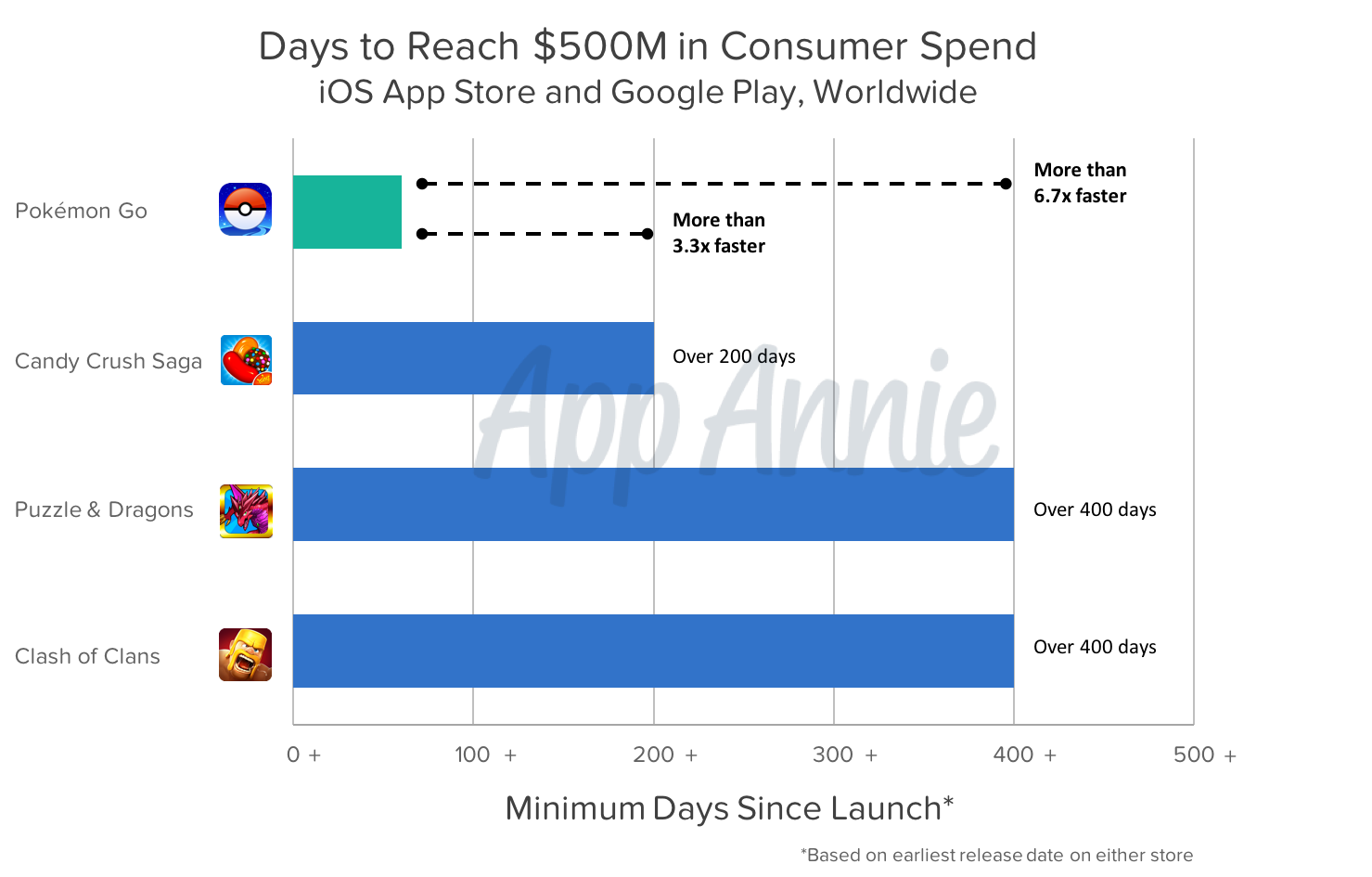 Pokémon GO was able to hit the $500 million in consumer spend in just over 60 days, a pace that easily made it the fastest app to ever hit that milestone. Given just how massive and dedicated the fanbase of Harry Potter is, and that Niantic will launch Wizards Unite with the benefits of lessons learned from Pokémon GO, we could well see this record surpassed.
But even though Wizards Unite will undoubtedly, and deservingly, garner big headlines, as the year progresses it's important not to focus exclusively on blockbuster games. In many ways, we're the most intrigued by how AR will be incorporated into apps outside of games.
"Glance-centric" deployment of AR will become more refined and gain more traction
By "glance-centric" in the context of AR we mean features that aren't necessarily the centerpiece of the apps' user experience, as is the case with Pokémon GO, but rather those that are more subtle, even optional, and layered into the app to be consumed by a mere glance by the user. Great examples now include Google Translate and MLB.com At Bat. For example, with Google Translate, a user can use their camera to get an instant translation.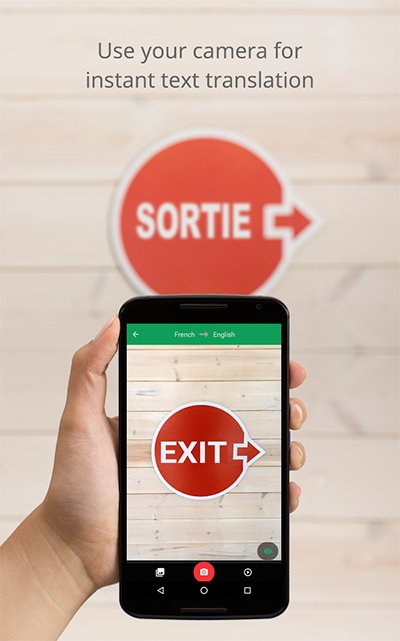 And with MLB.com At Bat, its advanced AR features, which will launch with the 2018 baseball season, were spotlighted at the 2017 Apple Keynote. With the new version of the app, AR will leverage data from Statcast, MLB's in-house analytics tool, so users can not only access individual player information as they watch a game, but also metrics like real-time ball velocity.
It's easy to envision all sorts of ways these "glance-centric" use cases could be deployed. In retail, for example, consumers could hold up their phone to a retail location and see if desired items are in inventory, or what deals and sales are taking place.
China will lead the way with consumer applications of AR
When it comes to consumer applications of AR, as of now, China is generally at the front of the pack and is leading in terms of sales of AR (and VR) headsets. As mentioned above, heavyweights Tencent, Baidu and Alibaba have invested heavily in AR, and not just with respect to gaming. Also, it makes sense that China will lead in regards to mobile AR because so much of its population is mobile-first and historically shows a terrific appetite for the latest innovations.
Baidu in particular has invested in AR in order to deliver services in education, healthcare, marketing and tourism, including a project to recreate historic sites in Beijing and one that is rooted in a 3D interactive map. The company's partnership with KFC, which resulted in using facial recognition to recommend food orders, got a fair amount of buzz.
The point is China will continue to innovate with AR, and it's on the way to becoming a massive generator of AR (and VR) revenue.
It's going to be an interesting year of development for AR, to say the least. We already have a sense what we'll see with Wizards Unite and MLB.com At Bat, but it's likely there are some stealth developments happening that will take us by surprise and get attention and accolades once they launch. We'll keep you posted, and keep your eyes on editors' picks in the app stores.