Consumers continue to adopt new platforms for consumption with traditional players such as Netflix seeing increasing overlap with new services.
What's Happening: 
Yesterday, Netflix announced its Q4 2019 earnings which highlighted 8.8 million new subscribers for the streaming provider. While Netflix ranked #2 in overall global app store consumer spend in 2019, competition in the video streaming market intensifies with new services such as HBO Max and NBC Peacock expected to launch later this year. While we've seen high adoption from new participants such as Disney+ — ranking #1 in December for overall app downloads in the US — this has also resulted in increasing user overlap with Netflix.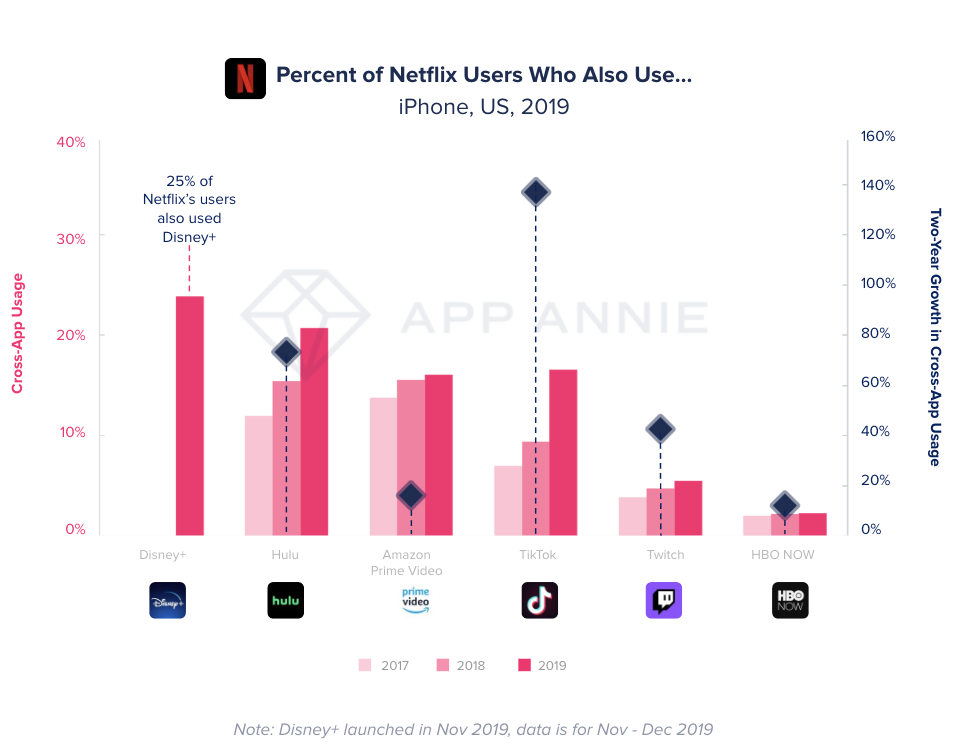 Why It Matters: 
The acceleration of user overlap among platforms has continued to escalate competition among competitors for acquiring users' time and overall mindshare. A recent analysis of time spent in-app among leading streaming providers, shows that consumers are spending more time viewing content in TikTok than traditional video streaming services. In fact, the average user in the US spent 2.8x as much time per month in TikTok than Netflix, the next highest traditional streaming app among the apps analyzed. Netflix was the leader among its direct competitive set, but as the lines blur between social and entertainment apps — particularly for Gen Z — TikTok could be encroaching on mobile mindshare.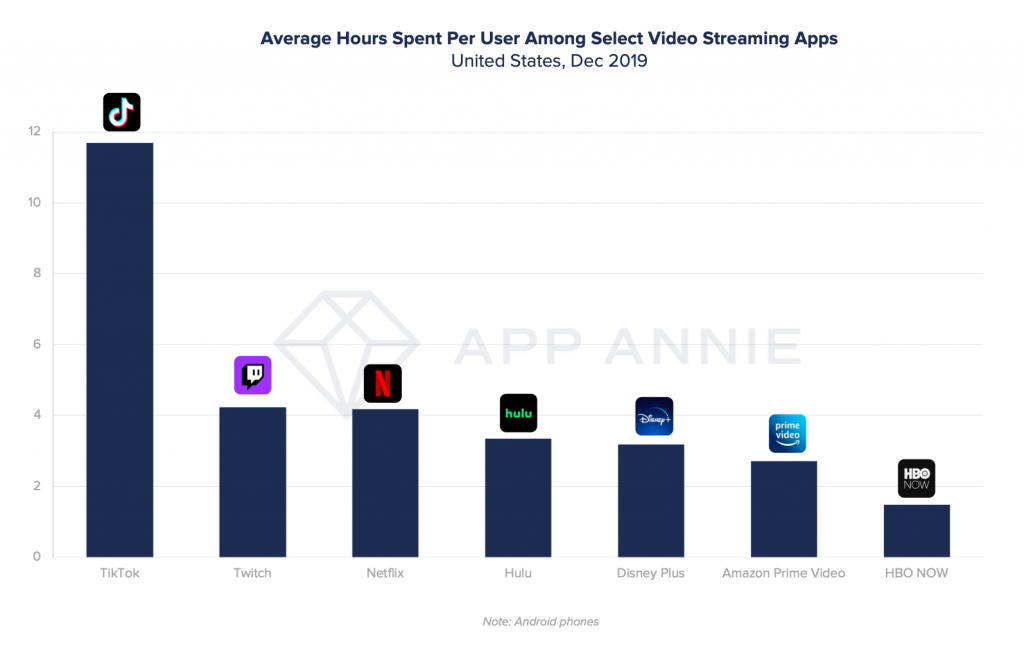 Go Deeper:
As we prepare for the anticipation of new launches including NBC Peacock and HBO Max later this year, we expect to see high initial interest from consumers in trying these new services and exploring available content. While we'll likely see these platforms perform well in initial download rankings, quality, quantity and affordability of content will play a major role in determining what players hold lasting leadership positions in the overall streaming wars. 
To uncover more on the state of video streaming, download our annual industry-leading 2020 State of Mobile Report:
This post is the latest in a Mobile Minute series that features App Annie's perspective on how mobile is impacting current events and consumer trends. Check in weekly for our take on the latest news cycles and how mobile transformation is shaping industries around the world.