Amidst ongoing restrictions on in-person shopping, eCommerce marketplaces and retail apps see increased traction
What's Happening: 
As COVID-19 social distancing and lockdown policies continue to evolve, one sector that remains restricted is in-person retail. In its place, e-commerce apps and third-party marketplaces have seen increased usage as shoppers double down on purchasing from the comfort of their homes, and on the device they virtually always have on them: their smartphones. In a recent App Annie survey, we found that nearly 60% of Americans prefer shopping on their smartphones, and the #1 reason cited was that they always have their phone on them. This was much higher for mobile-native generations — 78% of those aged 18-24 and 90% of those aged 25-34 reported preferring to shop on mobile.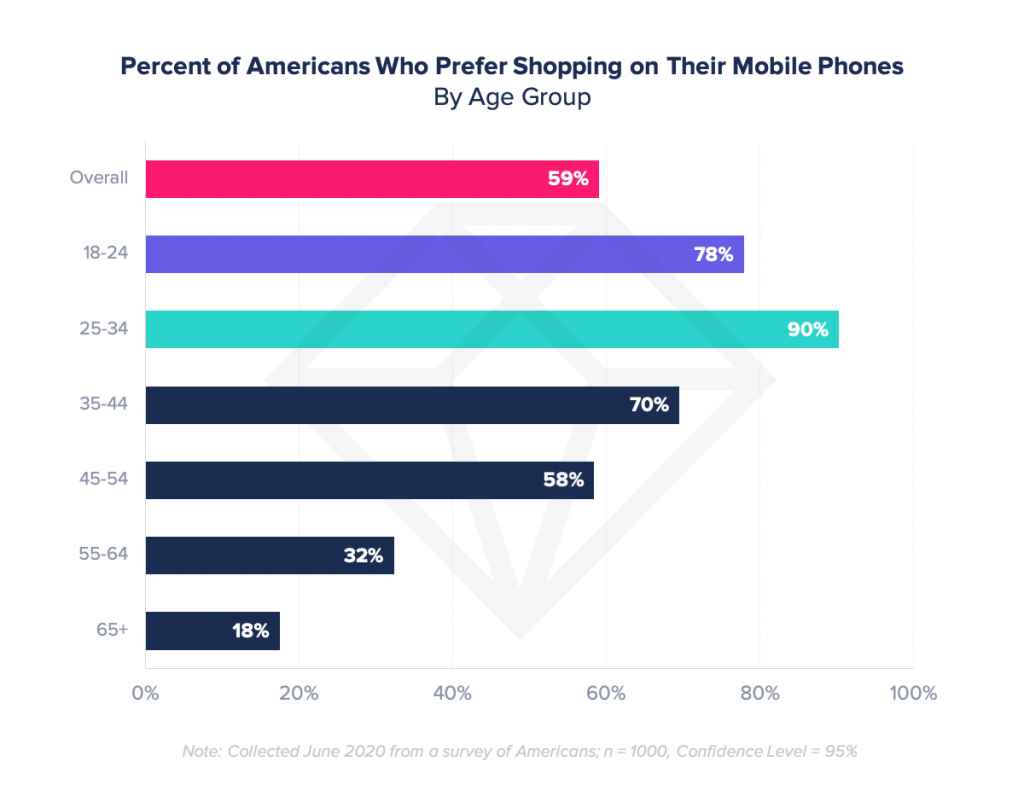 Digital-First or e-commerce native companies, more than ever, have surged ahead in popularity as many shoppers look for essential items delivered to their doors. Amidst demand for face masks, Digital-First retailer Etsy's stock has tripled during the three months ending June 2020.   In May 2020, US digital sales grew 78% year over year to $82.5 billion — beating holiday shopping performance and leading industry analysts to refer to this as a "Christmas in May". Notably, smartphone's share of sales grew 10% from January 2020. It is clear that retailers that are not capitalizing on mobile audiences will not win their share of the consumer dollar. 
Why It Matters: 
Around the world, Digital-First apps have a leg up as many traditional retail brands scramble to pivot their strategy and uplevel mobile app performance. These apps are seeing unprecedented usage as fears of the virus and store restrictions drive shoppers to fulfill their needs exclusively online. For example, we saw strong month-over-month growth in downloads for Digital-First retail apps in the Shopping category for Wish (+15%), Shopee (+25%), SHEIN (+30%) and Lazada (+20%), which ranked #1, #3, #4, and #6 in May 2020, respectively.
---
"Wish understands users are ever evolving and strives to reflect that in the shopping experience."

— TianTian Lu, Consumer Product Manager at Wish
---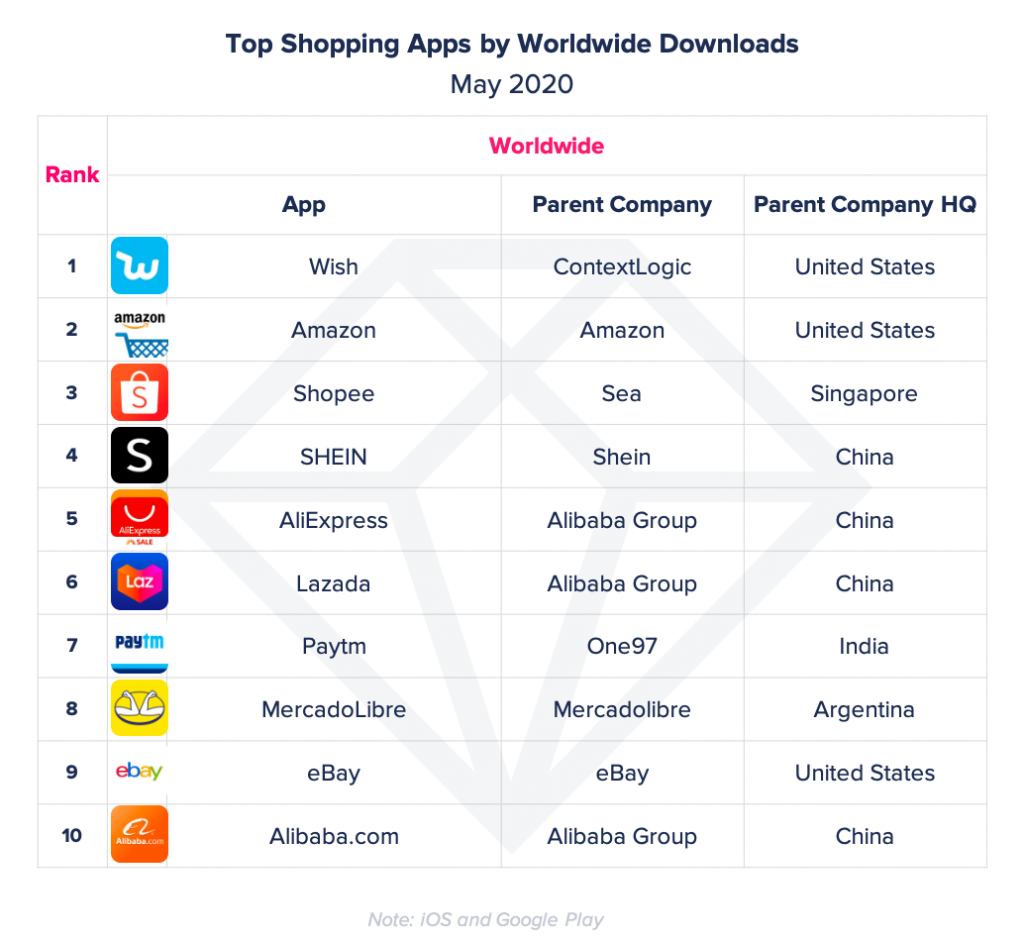 eBay maintains its rank in the top 10 Shopping apps by global downloads as consumers find themselves with additional time at home where they can sell older belongings. With the ability to instantly reach global online audiences, Chinese e-commerce marketplaces such as AliExpress and Alibaba.com saw strong demand worldwide with AliExpress seeing a 15% growth in downloads, month over month. 
In June 2020, Walmart announced a partnership with Shopify's newest marketplace app, Shop — a shrewd move that mutually benefits each company's pursuit of new audiences. Shop gets access to a very large audience that are not already Shop users as 93% of Walmart's iPhone users were exclusive to Walmart in May 2020 — representing a large opportunity for Shop. Conversely, Walmart gets access to an exclusive Digital-First marketplace audience as 66% of Shop's iPhone users did not use the Walmart app in May 2020.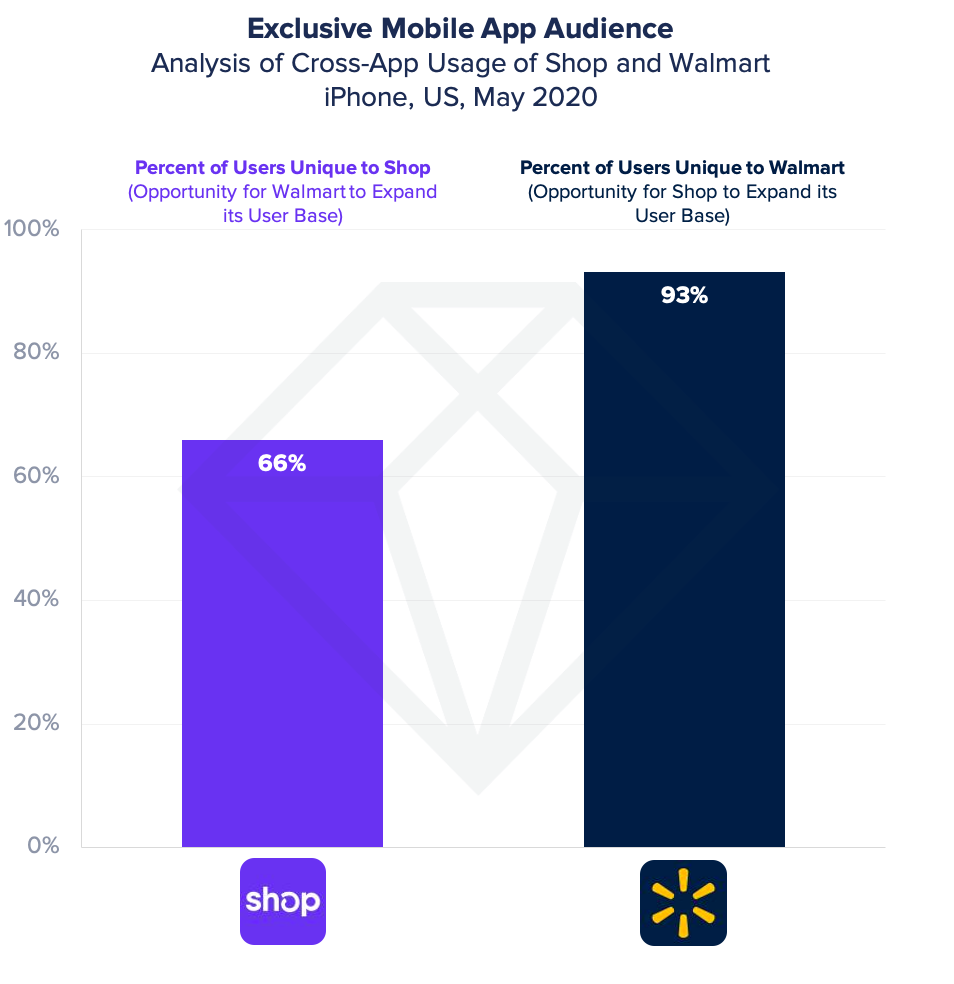 Even retailers like Target that are rooted in brick-and-mortar stores have seen increased usage — seeing its mobile apps' monthly active user base increase 25% in May 2020 compared to January 2020. This is in part due to its emphasis digital as a channel for growth over the last few years, as well as doubling down on mobile for COVID-safe shopping options including Order Pick Up, same-day delivery and "Drive-Up" — a feature allowing the shopper to place a mobile order and employees will deliver the order to their car. Target reported 300% year-over-year growth in sales placed through Shipt — its same-day delivery technology — and 600% growth in Drive-Up sales during the three months ending May 2, 2020.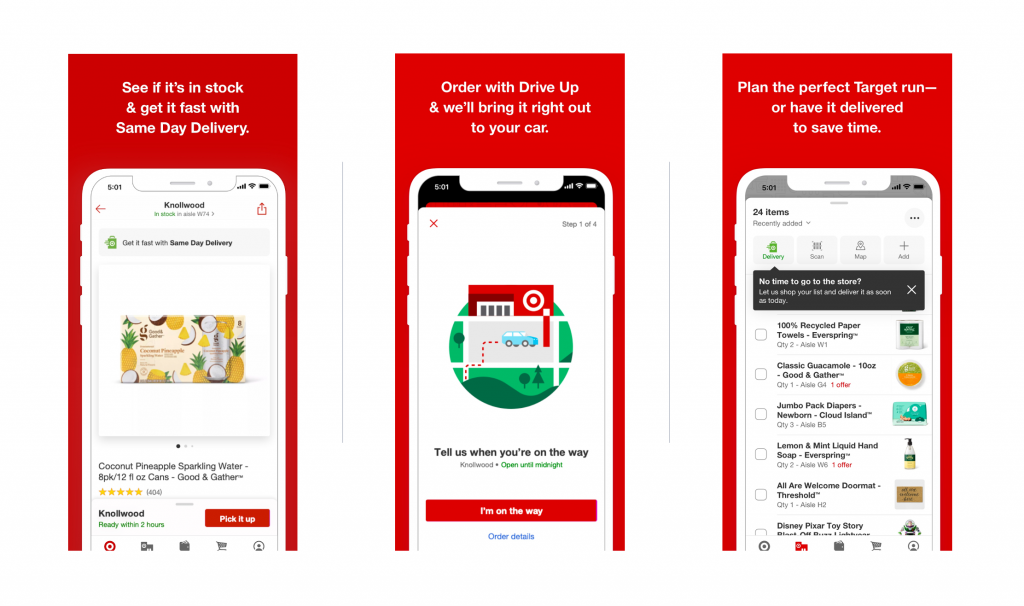 Go Deeper:
More than ever before, it is clear that mobile shopping is critical to driving a retailer's top line. As retailers begin to develop safety plans for in-person shopping, mobile commerce is an essential piece of the puzzle. 
For more information on the impact of the virus on the mobile economy, please see our blog post here: The Impact of Coronavirus on the Mobile Economy.
To hear more from our panel of mobile experts — including a special guest from Snap, Inc. — on the impact of coronavirus on the mobile economy, watch our webinar. 
Looking to make more of the mobile opportunity? Talk to an expert today.
This post is the latest in a Mobile Minute series that features App Annie's perspective on how mobile is impacting current events and consumer trends. Check in weekly for our take on the latest news cycles and how mobile transformation is shaping industries around the world.
DISCLAIMER
App Annie is a mobile market estimate service provider. App Annie is not registered in any investment advisory capacity in any jurisdiction globally, and does not offer any legal, financial, investment or business advice. Nothing contained in this communication, or in any App Annie products, services or other offerings, should be construed as an offer, recommendation, or solicitation to buy or sell any security or investment, or to make any investment decisions. Any reference to past or potential performance is not, and should not, be construed as a recommendation or as a guarantee of any specific outcome. You should always consult your own professional legal, financial, investment and business advisors.