Mobile took center stage as consumers' choice in Mary Meeker's Internet Trends Report for 2019.
What's Happening:
This week the highly anticipated annual Mary Meeker Internet Trends Report was unveiled, highlighting the biggest global technology trends in 2019. While smartphone sales saw a slowdown, the report shows heightened consumer demand for mobile services including e-commerce, video streaming, social networking, gaming and more.
Why It Matters:
According to App Annie data, the average American smartphone user shifted 20% of non-mobile time to mobile from 2016 to 2018. Additionally, smartphone users are investing more in mobile. From January to May of 2019, over $170,000 per minute was spent across iOS and Google Play worldwide, a growth rate of 50% over the past two years.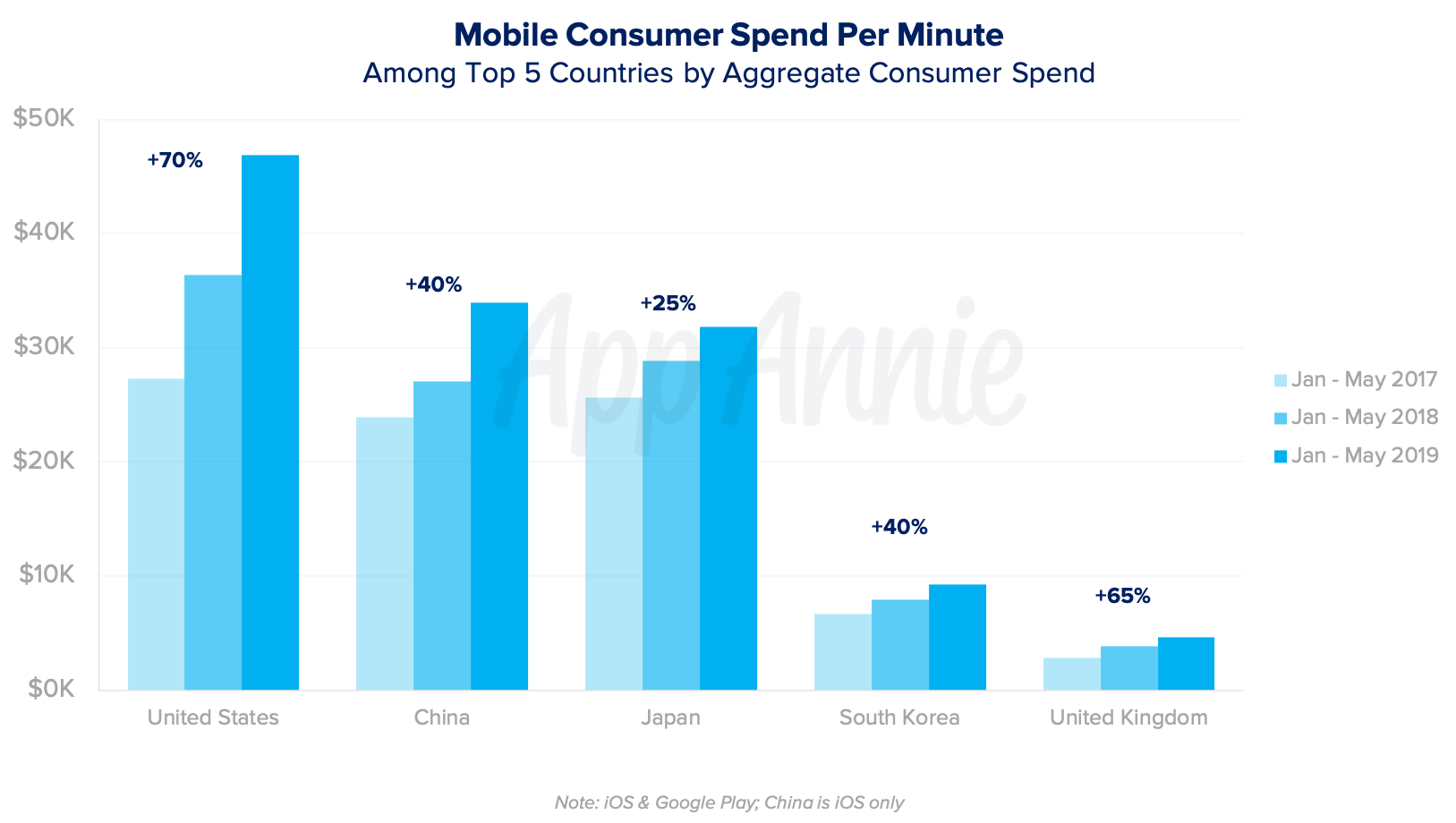 As industries and global markets continue to shift to mobile, the channel is continuing to become ingrained across nearly every facet of day-to-day life including shopping, entertainment, productivity and more. With high consumer demand for mobile services, it is imperative for businesses to prioritize mobile as a key component of their strategies. In fact, Since 2000 52% of companies have gone out of business due to digital transformation, and now, mobile is the engine driving this digital transformation. We saw this play out in 2018's NYSE and NASDAQ IPO listings. Mobile-focused companies made up 95% of USD valuations in 2018's major liquidity events. The average valuation at IPO was nearly 4x larger for companies with mobile as a core focus vs. companies without any mobile focus, and the 3 largest IPO valuations were companies with mobile as a core value proposition, including Spotify ($29.5B), Pinduoduo ($24B) and Tencent Music Entertainment ($21.3B).
Go Deeper:
For more on the state of mobile and consumer trends across verticals including retail, gaming, financial services, video streaming, social networking and more, download App Annie's 2019 State of Mobile Report.
This post is the latest in a Mobile Minute series that features App Annie's perspective on how mobile is impacting current events and consumer trends. Check in weekly for our take on the latest news cycles and how mobile transformation is shaping industries around the world.