Alibaba's Singles Day Shopping Festival Set to Surpass $85 Billion in Consumer Spend this Year
What's Happening:
The mobile shopping habit has been growing steadily for a decade, fueled by a combination of rising smartphone ownership, faster mobile data speeds and – not least – savvier mobile retailers.
APAC consumers are leading this change in purchase behavior. And their passion is particularly apparent in the numbers relating to holiday season activity.
New data from App Annie reveals the extraordinary rise of hours spent mobile shopping in APAC countries. For example, our forecasts show that Japanese shoppers are preparing to spend 300m hours inside shopping apps in the 2021 peak buying period (Q4 2021). This compares with 200m hours in Q4 2018 – a 33% rise in just three years.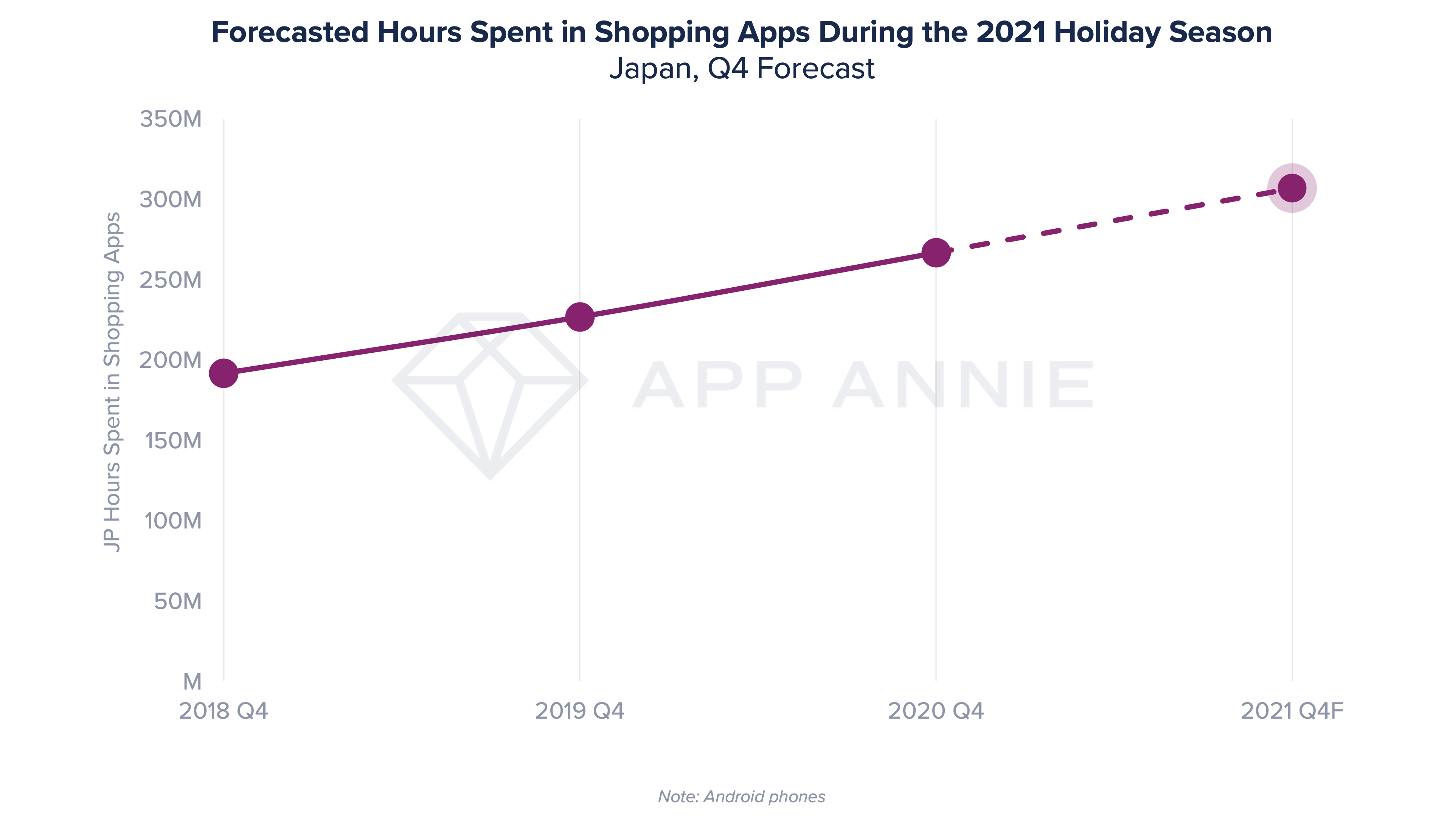 South Koreans spend less time mobile shopping. But the numbers are still trending up. Our data shows time spent has risen from around 160m hours in Q4 2018 to around 200m in Q4 2021 – a 25% jump.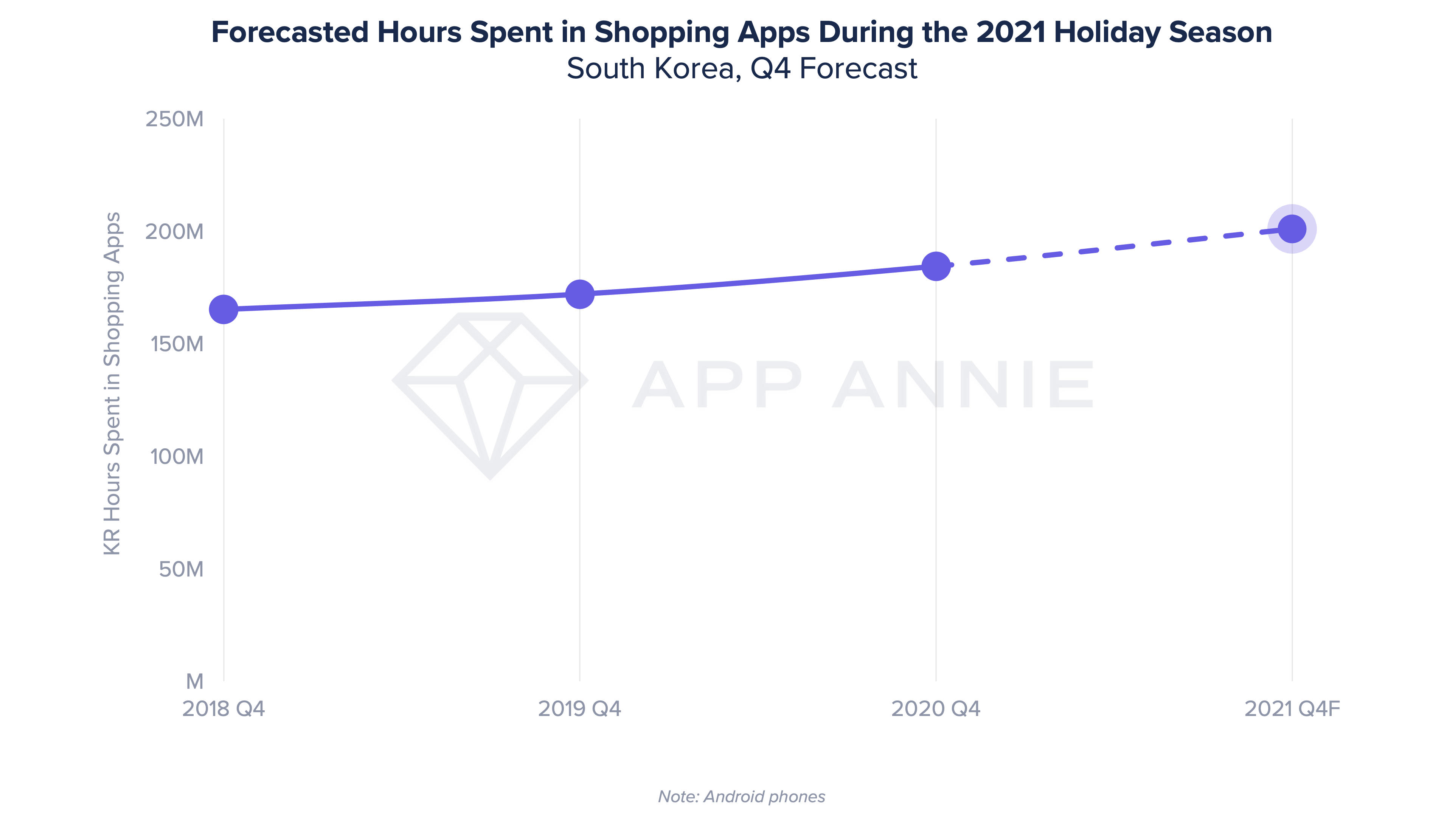 While m-commerce is on the rise worldwide, regional holidays continue to influence growth and seasonality that is specific to the APAC region. One major retail holiday is Singles Day, a Chinese festival that encourages single people to buy gifts for themselves. The event occurs on November 11 (11.11).  Last year in 2020, the event was extended beyond just the 11-11 date, with promotions running from November 1 to midnight on November 12.
Singles Day is a relatively new phenomenon – reportedly started as a joke by college students in 1993 – but it now generates vast sums. This is thanks mostly to China's Alibaba Group, which has turned the event into a huge annual shopping spree.
The retail holiday neared an estimated $40 billion in gross merchandise value (GMV) on the November 11 date in 2019. We anticipate that total GMV will double that of 2019 to reach around $85 billion this year.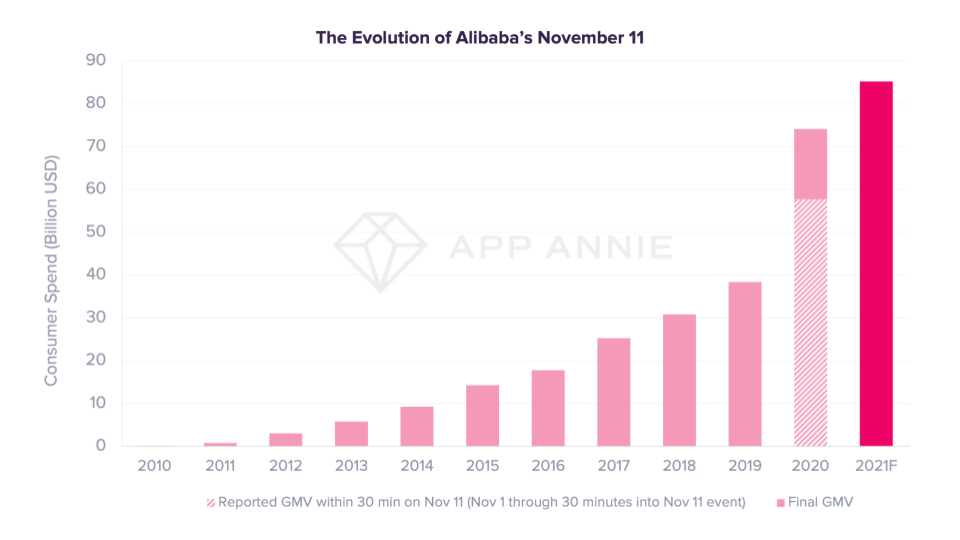 In 2020 the Singles Day festival grossed around $75 billion – but around $54 billion of those sales came in the first 30 minutes. It's the mobile equivalent of queuing to be the first inside the shop.
Why It Matters:
Mobile shopping is trending up, but it is not yet fully mature. There is plenty of growth left, and much room for new trends to emerge. Take, for example, the Queenit app, which came out on top of South Korea's breakout shopping apps for the year-to-date.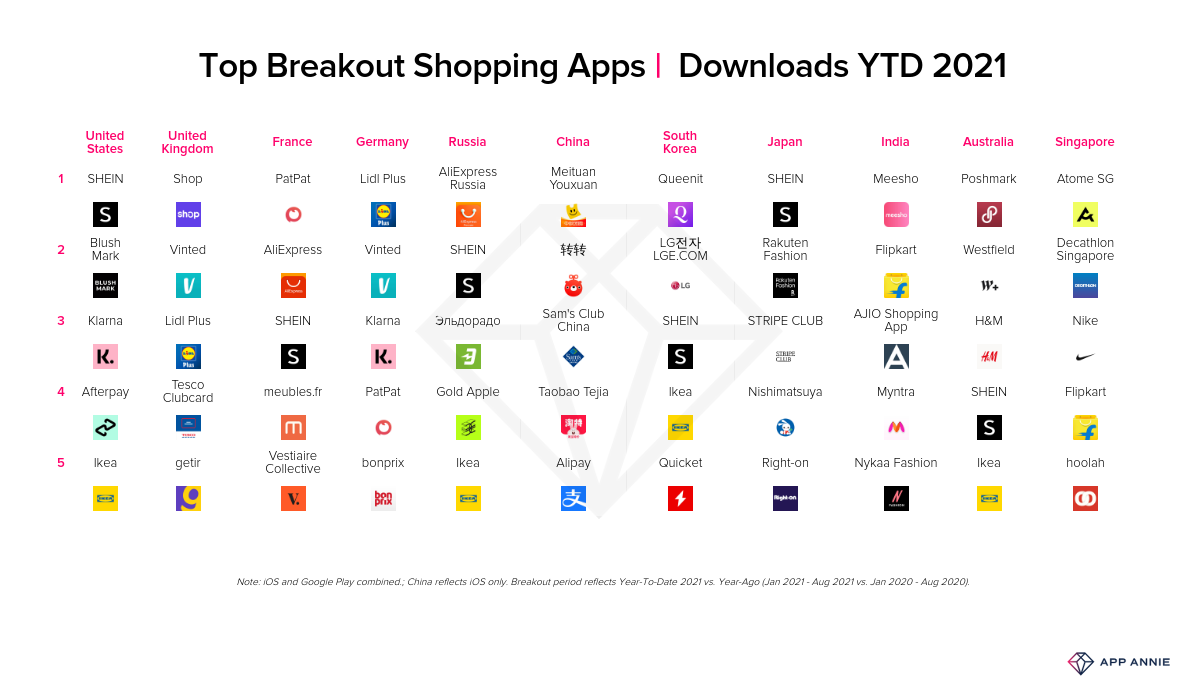 What's interesting about Rapport Labs' hit product is that it targets middle-aged women, rather than younger consumers, and gained significant traction in just the first year of its release. This was enough to attract the attention of investors, with SoftBank Ventures leading a round worth 5.5 billion won ($5 million).
Queenit held off the challenge of m-commerce market leader SHEIN in South Korea (where it ranked third). But in other regions, the app still reigns. SHEIN topped the breakout shopping app chart in Japan for the period. It's another highlight for a product that has made Shein the world's largest online-only fashion company thanks in part to 76 million app downloads across iOS and Google Play in H1 2021 alone.
Go Deeper:
Looking for more mobile insights? Download App Annie's industry-leading State of Mobile report, covering everything you need to know about how to win on mobile in 2021.
This post is the latest in a Mobile Minute series that features App Annie's perspective on how mobile is impacting current events and consumer trends. Check in weekly for our take on the latest news cycles and how mobile transformation is shaping industries around the world.
DISCLAIMER: 
App Annie is a mobile market estimate service provider. App Annie is not registered in any investment advisory capacity in any jurisdiction globally, and does not offer any legal, financial, investment or business advice. Nothing contained in this communication, or in any App Annie products, services, communications, or other offerings, should be construed as an offer, recommendation, or solicitation to buy or sell any security or investment, or to make any investment decisions. Any reference to past or potential performance is not, and should not, be construed as a recommendation or as a guarantee of any specific outcome. You should always consult your own professional legal, financial, investment and business advisors. Additionally, by providing the information herein, App Annie does not make any representations or warranties and does not undertake any legal or contractual obligations whatsoever. No liability may accrue to App Annie as a result of providing this information to you.