Russia, the CIS and the Baltic region feature some up-and-coming mobile mega-powers. See which local game publishers are leading.
Last year, we pegged Russia and some of its surrounding countries as emerging app superpowers. Little by little, we're seeing this come to fruition as four game publishers in the region saw revenue — encompassing paid downloads and in-app purchases — grow faster than the overall mobile gaming market in the past year.
Picking out Publishers From the Crowd
Mobile gaming is already a rapidly growing category. Between Q2 2015 and Q2 2016, global mobile gaming revenue for iOS and Google Play together increased by over 35% (see figure below). Compared to console and PC games, which are expected to only grow 7.6% in 2016, this increase highlights just how much opportunity mobile gaming holds.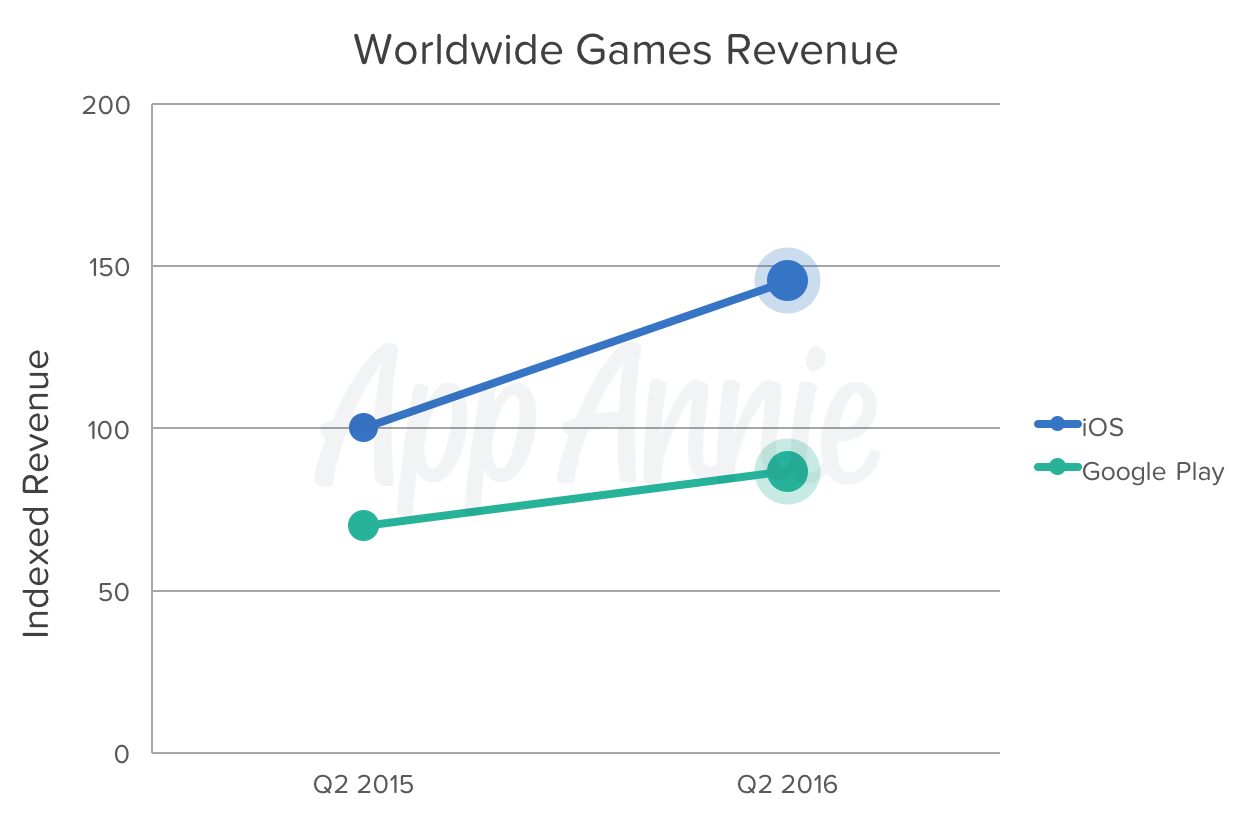 Worldwide mobile gaming revenue grew in year over year for both iOS and Google Play. Some publishers in the Russia, the CIS and the Baltic region saw growth that even exceeded that shown above.
Turning our attention toward the Russia, the Commonwealth of Independent States (CIS) and the Baltic region, a few local publishers are exceeding the global growth rate. Below, we rank the publishers that outperformed the global market and take a look at what makes them stand out: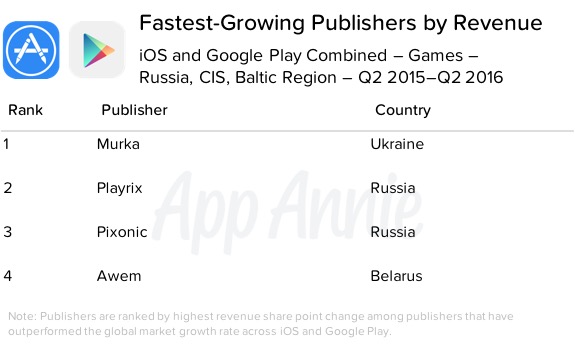 Playrix and Pixonic saw their revenue in Q2 2016 grow at least fourfold compared to Q2 2015. Murka increased its revenue more than eightfold over the same time period.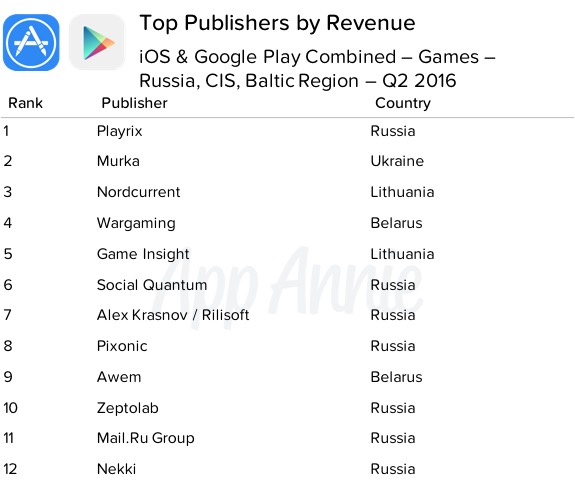 Playrix: EMEAR's Next Top Publisher?
Playrix is the local leader when it comes to international monetization. The publisher has a unique position for two reasons:
It's managed to release three international hits;

It's able to self-publish titles in Asia — which is a difficult market to enter without some in-market assistance.
Beyond that, its apps grossed at least twice as much as the next local competitor, Murka, in Q2 2016. After a successful launch of its third hit — Gardenscapes - New Acres — in late August 2016, Playrix became the first Russian publisher to be ranked as a top-20 game publisher by revenue globally in 2016. Looking at worldwide daily game publisher rankings by revenue, Playrix is #25 on iOS and #18 on Google Play as of mid-September 2016, while the revenue generated by its newest game keeps growing.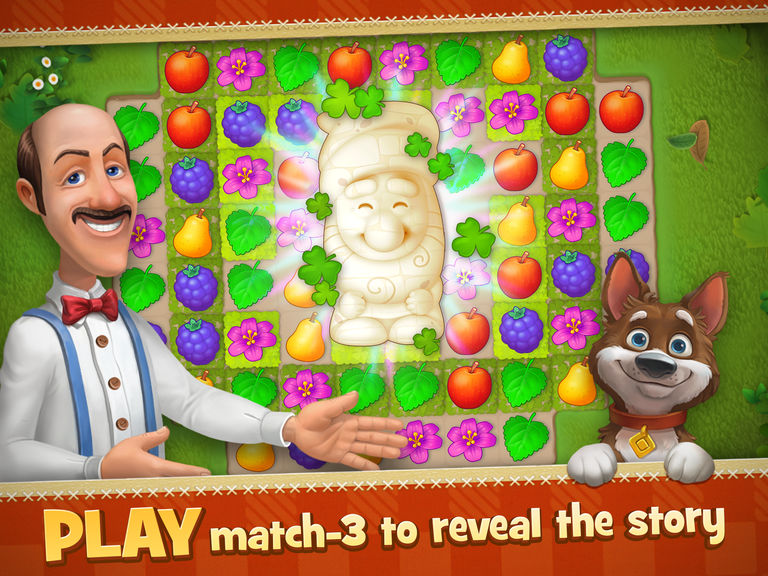 Gardenscapes - New Acres is one of Playrix's recent hits.
As of mid-September, Playrix has surpassed Gameloft and become the #2 top-grossing EMEAR game publisher behind Supercell.
Murka: Now a Top Contender in Casino
Murka is the fastest growing player of 2016 so far, climbing 10 spots on the top grossing rankings among publishers in Russia, the CIS and the Baltic region since Q2 2015. The big question is whether this growth is sustainable. Thanks to the performance of its two bestselling titles — Scatter Slots and Infinity Slots — it became a top-20 earner in the Card and Casino subcategories on iOS and Casino on Google Play. Now it has to outperform some of the world's top publishers — some of whom have strong, established brands — if it wants to advance further.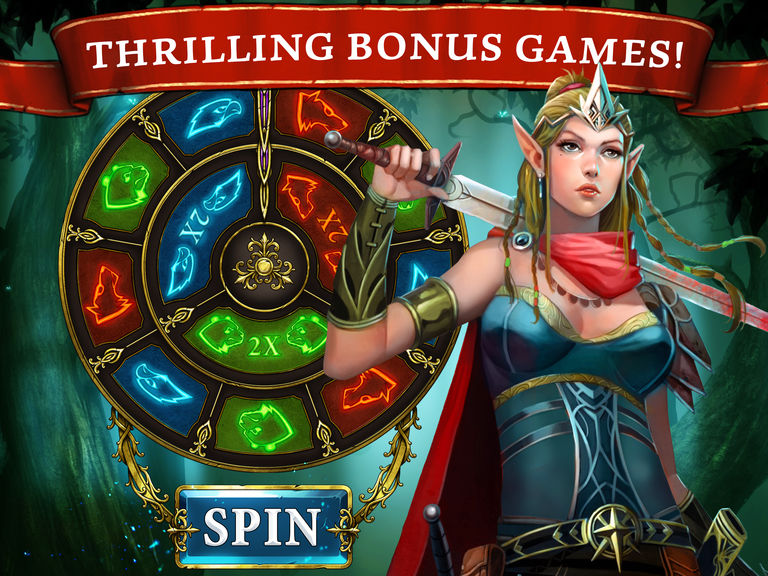 Murka's top-earning Casino game, Scatter Slots, offers more than just a standard slot machine experience with hourly free spins and other engagement devices.
Awem and Pixonic: Publishers on a Growth Path
Belarusian Awem could be the next publisher to show explosive growth if it finds a way to get more performance from Cradle of Empires on Android. If Awem can close the monetization gap between Google Play and iOS by attracting quality users and optimizing its in-app monetization, it could find itself in the upper echelon of revenue-generating publishers.
Moscow-based Pixonic is the only publisher in the Q2 2016 rankings above that wasn't present the year before, although it was a top 10 Russia-only game publisher. The international success of War Robots propelled it to #8 by revenue among publishers in Russia, the CIS and the Baltic region. Pixonic is on pace to grow another 20% by the end of Q3 2016, meaning it hasn't yet reached its peak.
There's a lot happening in this region, so here are some key things to follow in the second half of 2016:
Playrix: After

 it surpassed Gameloft as #2 among top-grossing EMEAR publishers, its challenge will be entering the top 20 publisher rankings globally — and staying there.

Murka: Will it be able to sustain its growth now that it moved into the upper echelon of Casino genre?
For publishers ranked #3–#12, watch closely to see which publishers launch (or relaunch) the next international bestselling title. For example, the Android version of

The Tribez: Build a Village

by

Game Insight

is a recent solid performer and a title to keep an eye on.
Build a Better App Business
Don't miss a single app-related update — subscribe to our blog to get more free app industry reports, conference updates and guides. Have something to add? Share with us on Twitter.