Pokémon GO has achieved well over 60 million installs worldwide. Understand what the app is doing to become a billion-dollar business.
Pokémon GO has been available for less than three weeks, and it's already clear that it's a global phenomenon. Beyond Apple recognizing Pokémon GO as the most downloaded app in its first week — ever — the app has since achieved well over 60 million installs worldwide.
More important than installs, however, is the app's ability to drive a significant amount of revenue.
"This past weekend, we saw more than $5 million customer spend per day globally with a significant share of this coming from Japan, confirming our view that Pokémon GO has what it takes to be a billion-dollar app business."
Fabien-Pierre Nicolas, VP Marketing & Communications, App Annie
Did Japan Live Up to the Hype?
After much anticipation, the app finally launched in the IP's home of Japan on July 22. How is Japan stacking up against the United States? We used App Annie Intelligence to take a look.
Japan Couldn't Wait to Get its Hands on Pokémon GO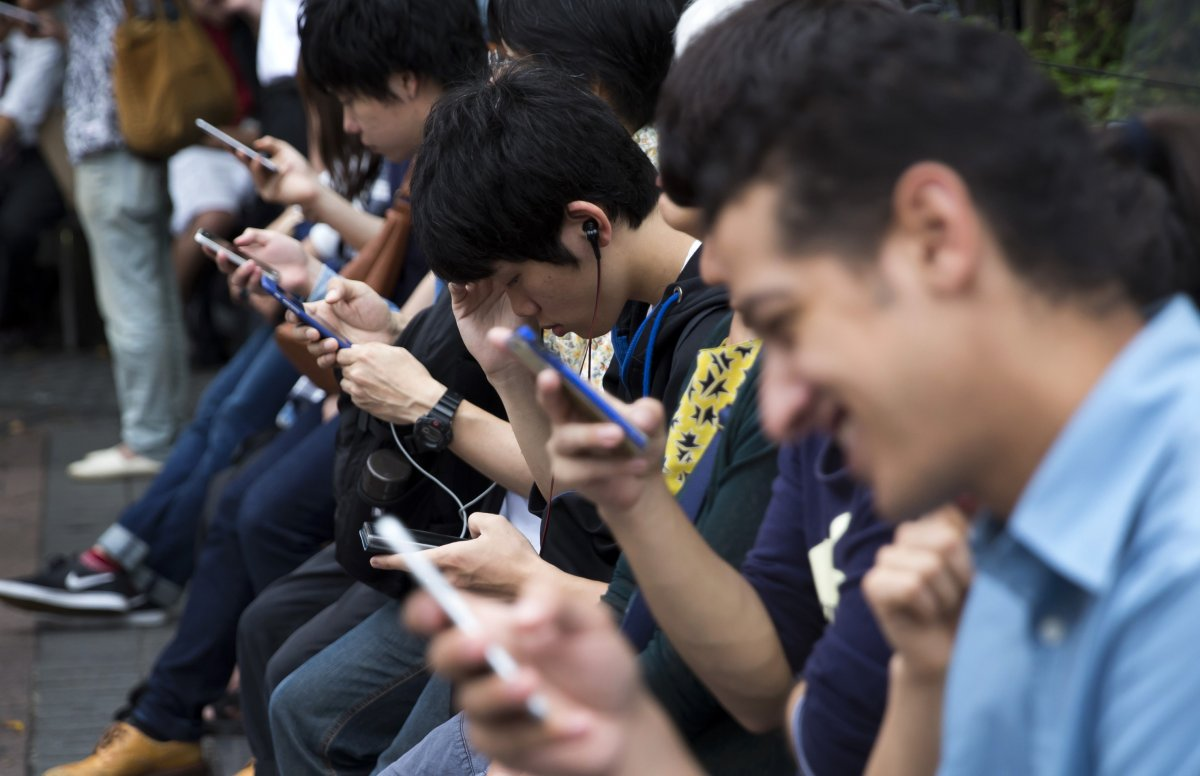 In just a few days, initial App Annie estimates show that over one in four Japanese iOS users are currently playing the app. Compare that to last week, where we noted that 1 in 10 smartphone users in America played the game every day. This showcases how strong the appeal of the Pokémon franchise is in Japan.
The Country Is Wasting No Time in Monetizing
Even though the app has only been available for four days in Japan, Japanese gamers are already spending on par with their US counterparts. In fact, from July 22–24, Japan and the US were at near parity, and contributed more than 80% of worldwide iOS revenue. Why is this important to note? Because, according to our app market maturity model, revenue typically follows usage, but in this case they're occurring in parallel. It'll be interesting to see how Japan's usage and spending behavior continue to ramp up.
"Given how well we've seen games monetize in Japan in the past, it wouldn't surprise us to see Japan quickly surpass the peak revenue heights the game has achieved so far in the US. The McDonald's promotional tie-in at launch will definitely help accelerate awareness, adoption, and monetization. Seeing a game reach number one in revenue so quickly in multiple markets without the publisher already having one of the highest user bases on hand for cross-promotion is impressive; it helps highlight the strength of the IP and the accessibility of the gameplay," said Amir Ghodrati, Senior Manager, Research & Analysis, App Annie.
What's Next for Pokémon GO?
As the game continues to roll out to new countries, we're excited to see how publisher Niantic, Inc. expects to maintain momentum, especially in countries less inclined to spring for in-app purchases.
More Revenue Opportunities
With the Japan launch, the company introduced a partnership with McDonald's Japan, effectively transforming 2,900 locations to gyms, where users can battle their Pokémon. McDonald's hopes that users will be inclined to stay and play — and perhaps part with some real-world currency while they're at it. We're eager to see how long this exclusive partnership will stay in place before Niantic diversifies and adds other partners to its rolodex.
But country-wide partnerships aren't realistic for small businesses and sole proprietors, who in many cases are cleverly benefitting from proximity to PokéStops and the effective deployment of Lure Modules. The expectation is that at one point Niantic will also offer ways for smaller advertisers to get it on the action on a smaller scale.
Additional Functionality to Bolster Engagement
Many early users of Pokémon GO noticed the lack of built-in social elements, something that can be important for sustaining engagement. At San Diego Comic Con, Niantic CEO John Hanke shared  some good news on this front, and it sounds like the ability to trade Pokémon is on the roadmap.
Also pending is a change to how PokéStops work. Currently users can add Lure Modules to stops to attract more Pokémon in the hopes of catching a rarer character. It sounds like additional objects, similar to Lure Modules, will be made available to customize the benefits received from individual PokéStops.
Pokémon GO has already shattered expectations for downloads and revenues and helped mainstream augmented reality (AR). We are looking forward to seeing what the Niantic team has in store for the future.
Build a Better App Business
Don't miss a single app-related update — subscribe to our blog to get more free app industry reports, conference updates and guides. Have something to add? Share with us on Twitter.