The mobile gaming market in India is gaining traction, and predicted to garner revenue as high as $1.1B by 2020.
India has quickly established itself as salient gaming market, earning the #5 spot for top countries by game downloads, jumping up two spots from last year. Indians have begun adopting low-cost, powerful smartphones, enabling mobile gaming to surge throughout the country. Most of this growth has occurred in the Google Play Store, as more low-cost Android phones are being purchased and will be further fueled by universal implementation of direct carrier billing in India.
We took a deep dive into gaming in India's mobile market in our latest report, Mobile Gaming on the Rise in India — Market Intensifies as Gamer Population Surges. Between Q2 2014 and Q2 2016, game downloads in India more than doubled, with usage rising too. In addition, app store revenue from games posted 80% growth in India between Q2 2014 and Q2 2016.
Immersive strategy games are driving increased app usage in India, with strategy and social card games proving most effective at monetizing users. Mainstream apps like Candy Crush Saga are a hit, but games from Indian publishers are also breaking into top download charts. In order to keep these users engaged, publishers in Indian markets are incorporating multiplayer and social functionalities or tapping into cultural habits and activities to create hit games.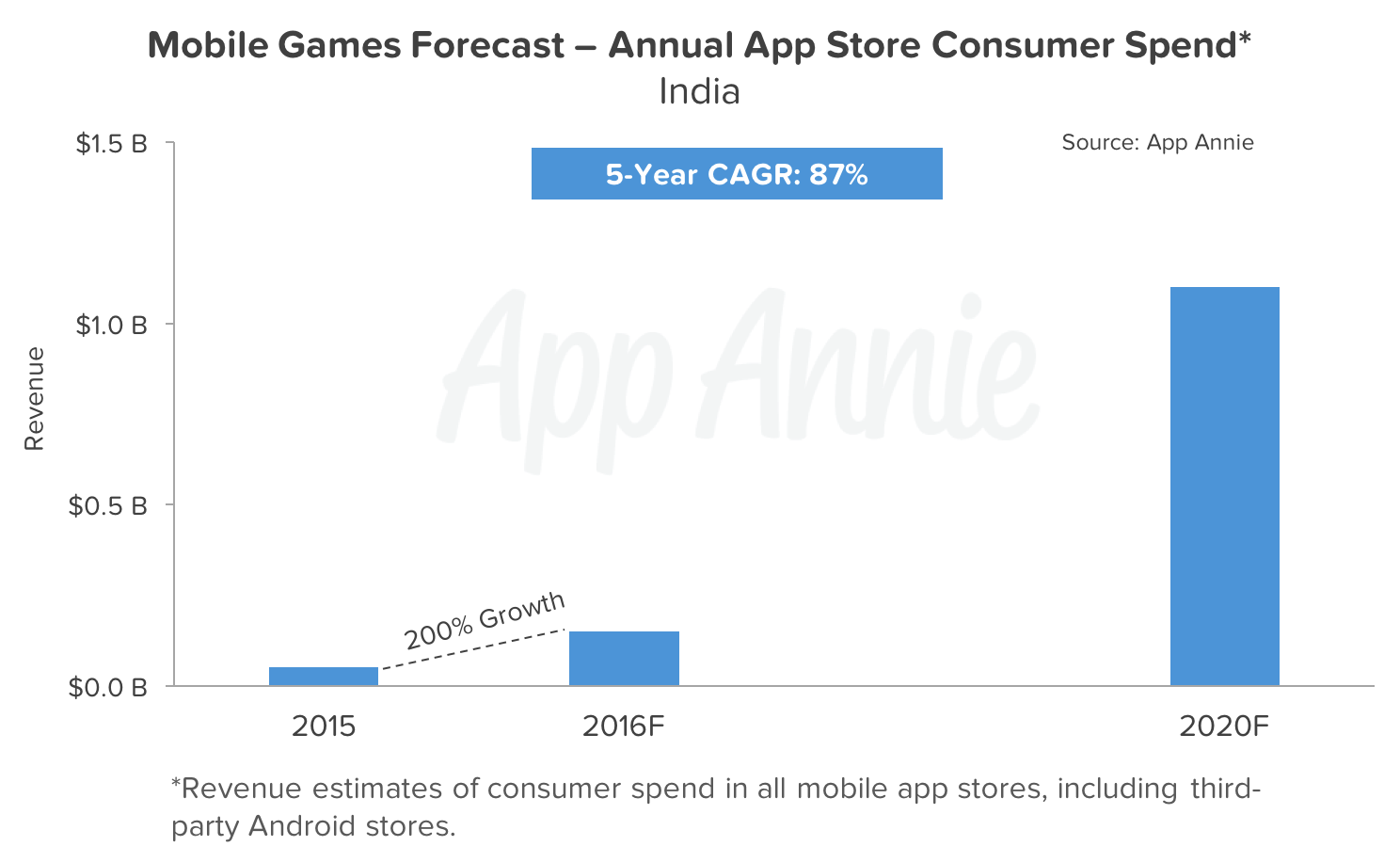 We're predicting big things for the mobile app market in India. We project app store revenue for all games — foreign and domestic — in India to grow at a CAGR of 87% to reach as high as $1.1 billion by 2020. Explore examples of how publishers are succeeding in India's mobile gaming market by downloading our latest report here: