This hip fashion-themed Action Hyper Casual game celebrated its success by partnering with a major fashion Label
An Action Hypercasual game, according to App Annie's Game IQ, published by Zynga, High Heels  has surpassed the major milestone of seeing over 100 million downloads across the world in just 11 months. The game first launched in December 2020, and the top markets by downloads include India, United States, Brazil, Russia and Mexico.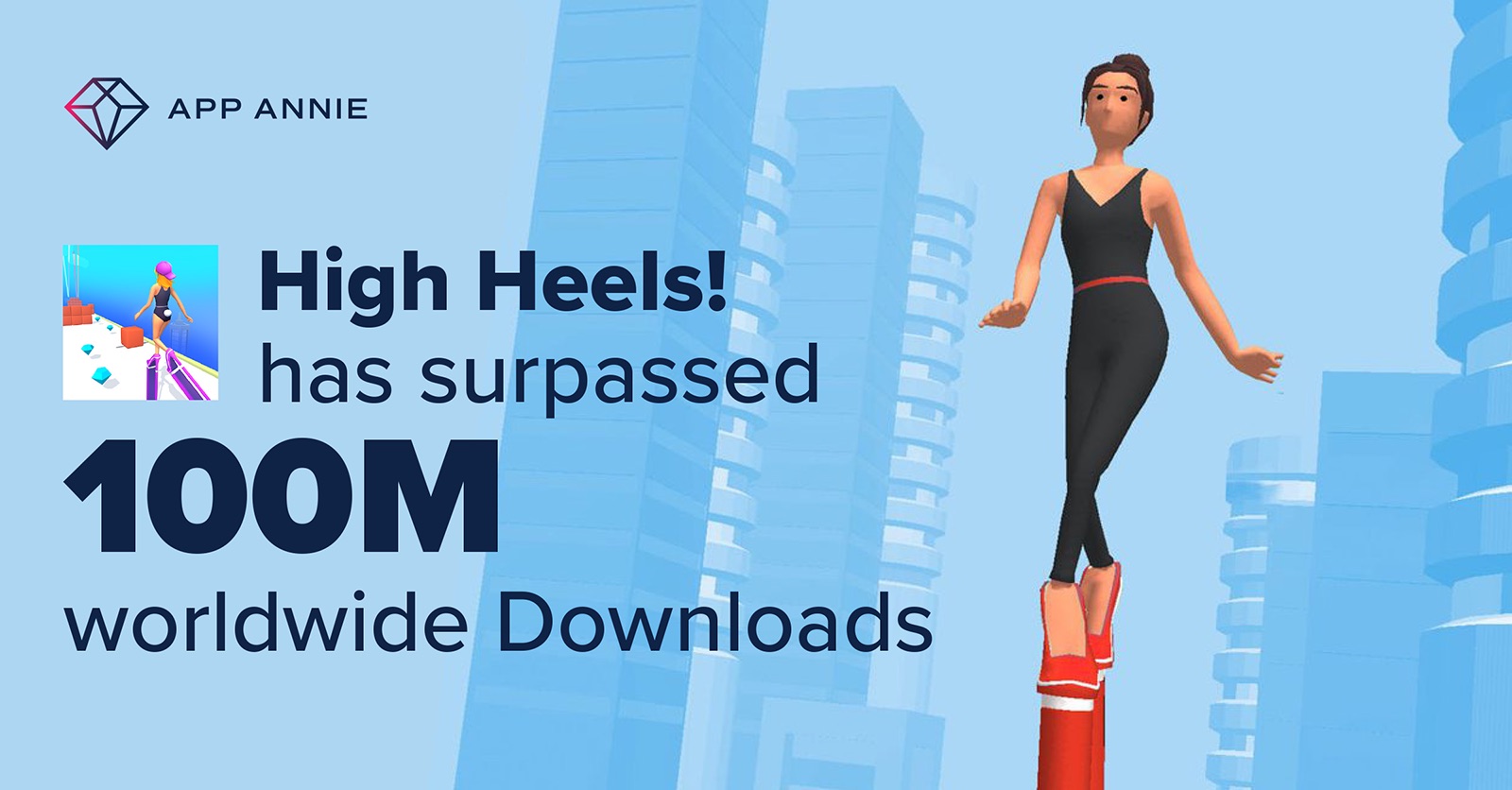 In the game, players maneuver increasingly challenging catwalk-like stages in high heels, which stack higher as they complete levels. As players progress through a series of worldwide fashion shows in global cities including London, Beijing, Paris and New York, access to new customization elements are unlocked as they advance, such as new clothing, fashion, hairstyles and shoes. This focus on deep customization is what drew fashion label Kenneth Cole to partner with Zynga to debut their PRIDE 2021 collection as in-game outfits. This collaboration marks the first time that Kenneth Cole's iconic street-smart style will be featured in a mobile game.
It's clear that High Heel's fresh take on the genre are resonating among Hyper casual gamers and gamers in general alike, as the game was the #3 most downloaded Hyper Casual games worldwide during H1 2021, and #6 among all Games for that matter. In H1 2021, High Heels was the #1 Hyper casual Games downloads in the US, Canada, UK and Australia, and the #1 Games by Downloads in Ireland.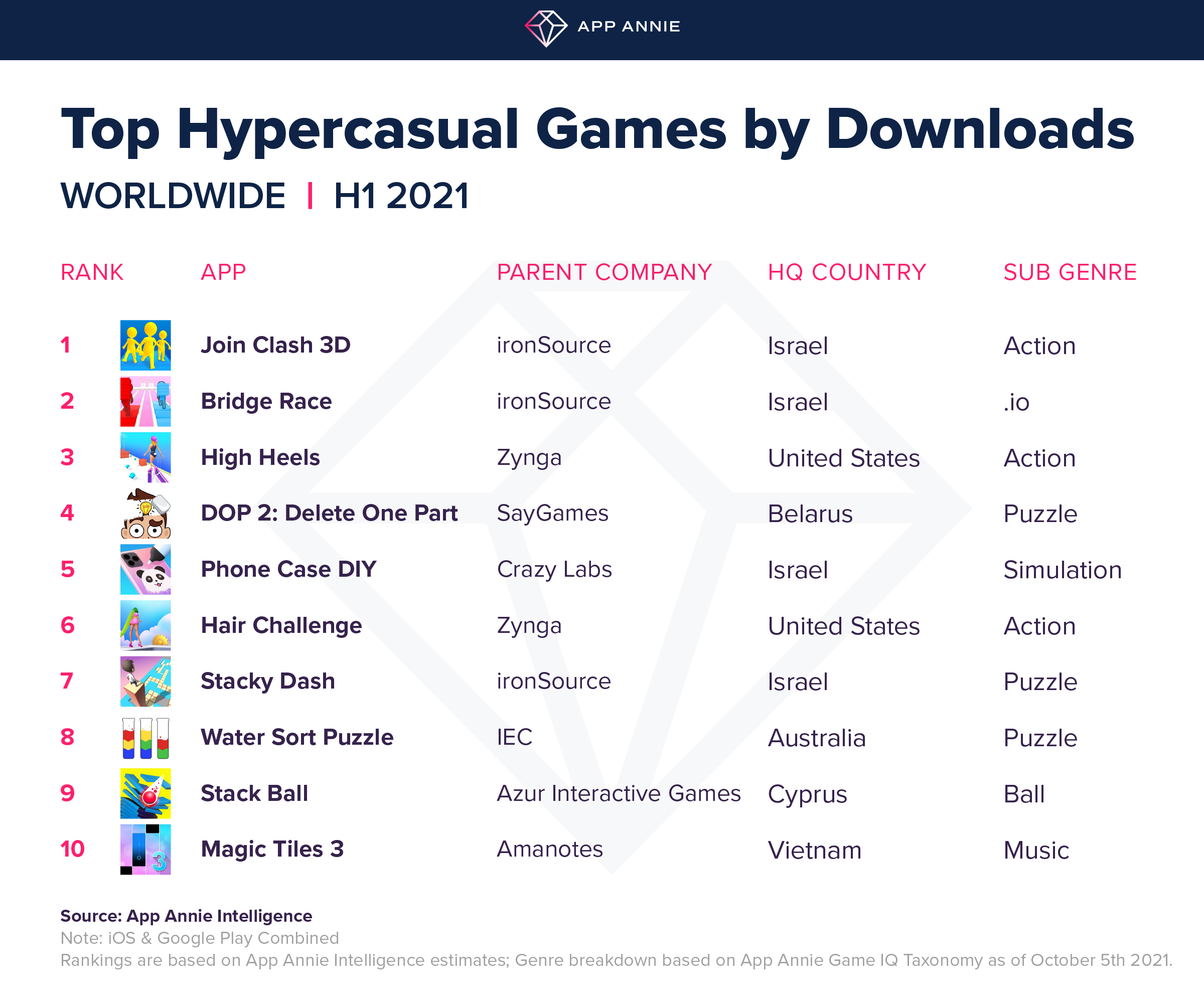 Ready to uplevel your mobile gaming performance? Read App Annie's 2021 Mobile Gaming Tear Down for the industry's most complete breakdown of mobile gaming today. See how gameplay features and subgenres perform among top markets:
DISCLAIMER: 
App Annie is a mobile market estimate service provider. App Annie is not registered in any investment advisory capacity in any jurisdiction globally, and does not offer any legal, financial, investment or business advice. Nothing contained in this communication, or in any App Annie products, services, communications, or other offerings, should be construed as an offer, recommendation, or solicitation to buy or sell any security or investment, or to make any investment decisions. Any reference to past or potential performance is not, and should not, be construed as a recommendation or as a guarantee of any specific outcome. You should always consult your own professional legal, financial, investment and business advisors. Additionally, by providing the information herein, App Annie does not make any representations or warranties and does not undertake any legal or contractual obligations whatsoever. No liability may accrue to App Annie as a result of providing this information to you.