| | |
| --- | --- |
| Each month, the App Annie Index highlights the top-performing games and apps for the iOS App Store and Google Play. Our analysis covers trends among the leading apps across countries and categories, and is the industry standard for professionals looking to compare leading apps and publishers. | You might also be interested in: |
This Month's Top Apps
HBO Now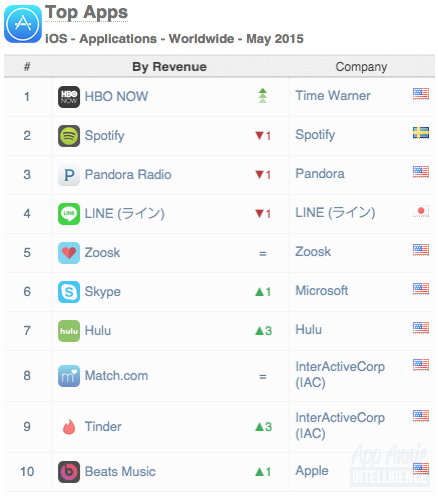 Cord cutters rejoice! The iOS app for HBO's new standalone streaming service HBO Now debuted at #1 on our Worldwide May iOS revenue charts. In a strategic move, the service launched on April 12 to coincide with the Season 5 premiere of their Emmy Award-winning series, Game of Thrones. The launch was an exclusive deal with Apple, debuting in the United States on iOS and Apple TV. The service is $14.99 a month, but early adopters received a free month of access before incurring the monthly charge. The trial was clearly a success, as the app flew to the #2 overall daily grossing rank in the United States on May 7.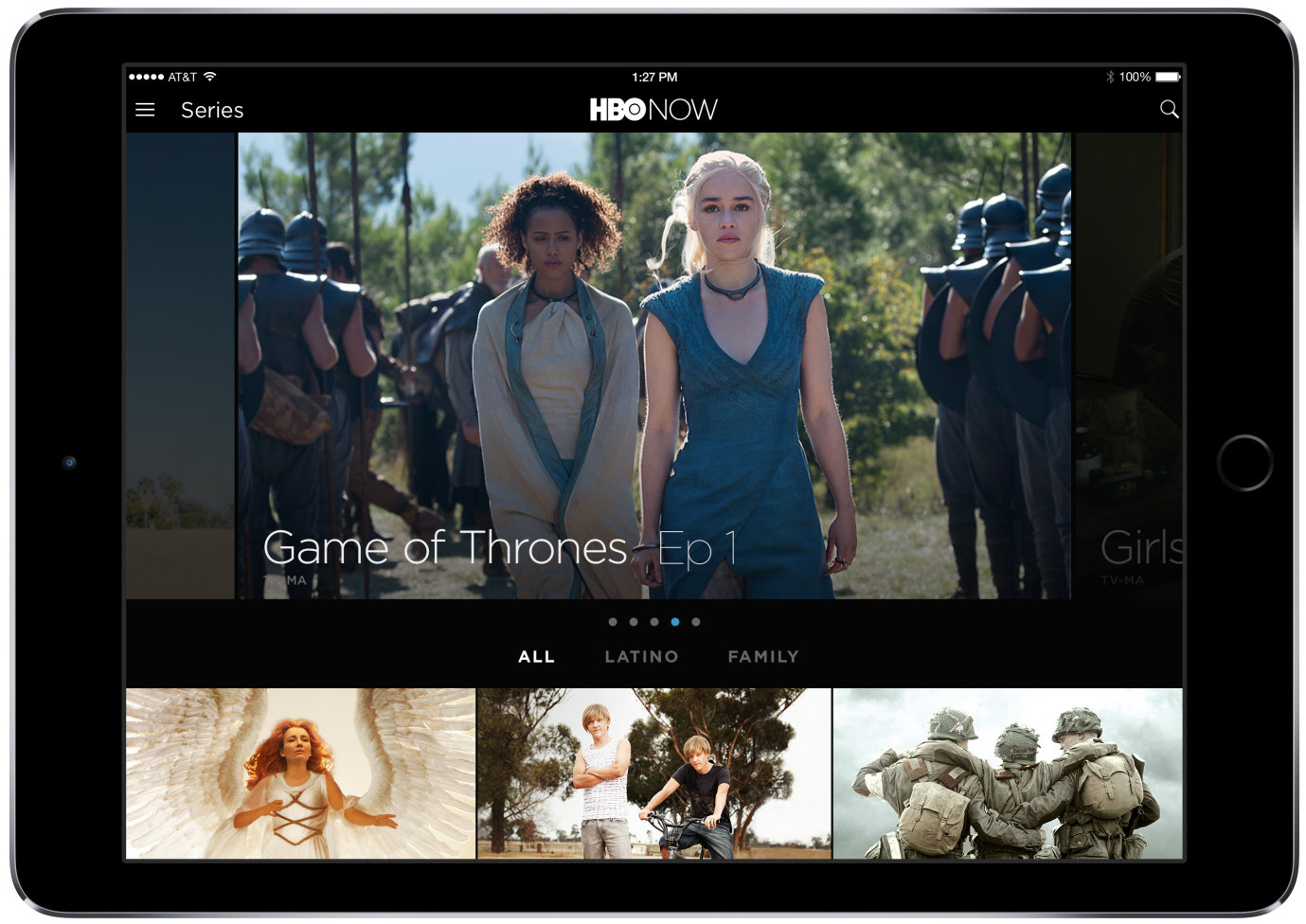 HBO Now allows users to watch all of HBO's acclaimed content. (Image Credit: The New York Times)
HBO Now provides users with full access to the premium cable giant's past and current original content in addition to a large selection of Hollywood movies. Previously, those without a traditional HBO subscription were limited to viewing select seasons of past shows on Amazon Prime Instant Video, as we noted in our 2014 Emmy streaming apps report. The service is poised to fill a major gap in online content availability for current (and potential) cord cutters in America, especially considering that an Android app is on the way.
With rival network Showtime following suit and Hulu jumping to #7 on our Worldwide iOS revenue chart, expect a bright future for streaming shows and movies on mobile devices.
Omni Swipe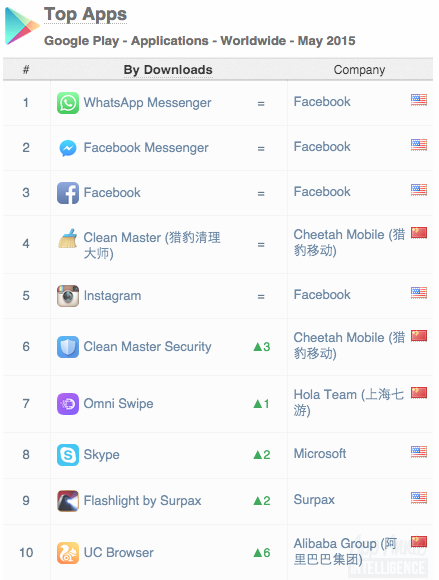 Previously known as Lazy Swipe, Omni Swipe continued its trend of strong performance in May. The app gives users a customizable radial menu accessed by swiping up from one of the bottom corners of the screen, allowing for easier one-handed use.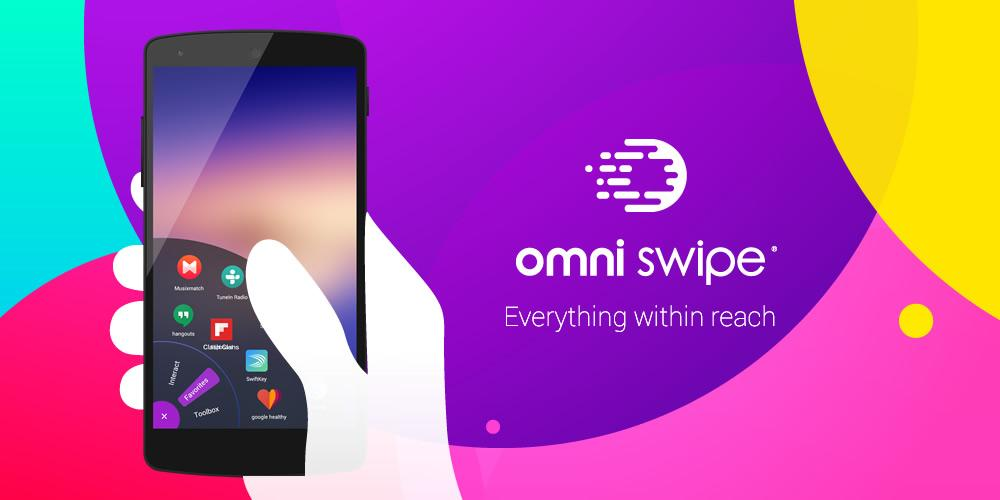 Omni Swipe provides users with an easy-to-reach radial menu.
The menu provides access to apps, contacts, notifications and settings without having to return to the home screen or reach up to swipe down from the top of the screen.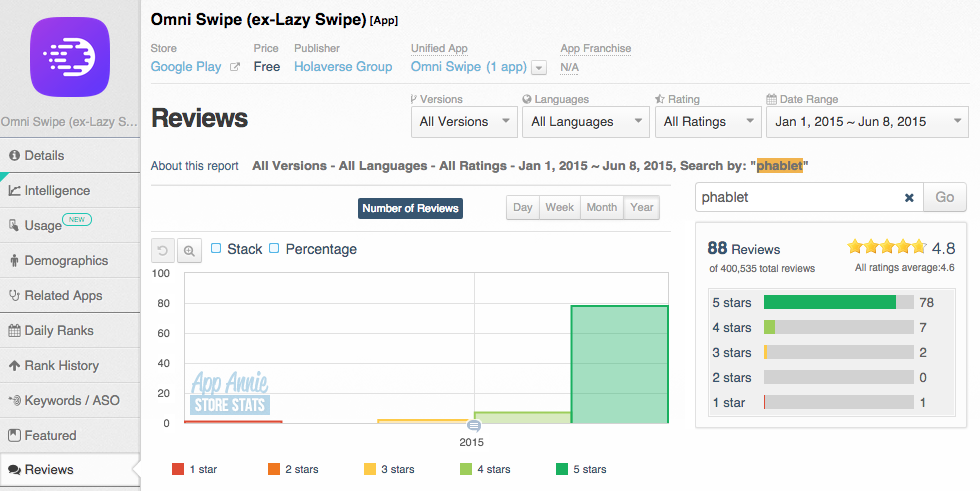 In 2015, almost 80% of Omni Swipe's reviews containing the word "phablet" awarded the app 5 stars.
The app had huge success in emerging markets such as Brazil and India (two rapidly growing markets, as noted before). This is likely due to the popularity of phones with plus-sized screens ("phablets") in many of these countries. The ability to access notifications seamlessly on a large device without using both hands solves a major pain point for users. We found this to be true when analyzing the app's reviews: dozens of users report that their large-screen phone experience was greatly improved by the app. As phablets continue to exhibit healthy growth, apps like Omni Swipe that enhance the user experience on large screens will likely continue to perform well.
The Technology Behind the Index
The information contained in this report is compiled from App Annie Intelligence, the leading market data solution for the app store economy. To see how our app store download, revenue, demographic and usage estimates can help guide your critical business decisions, take a tour or request a demo today.
---

---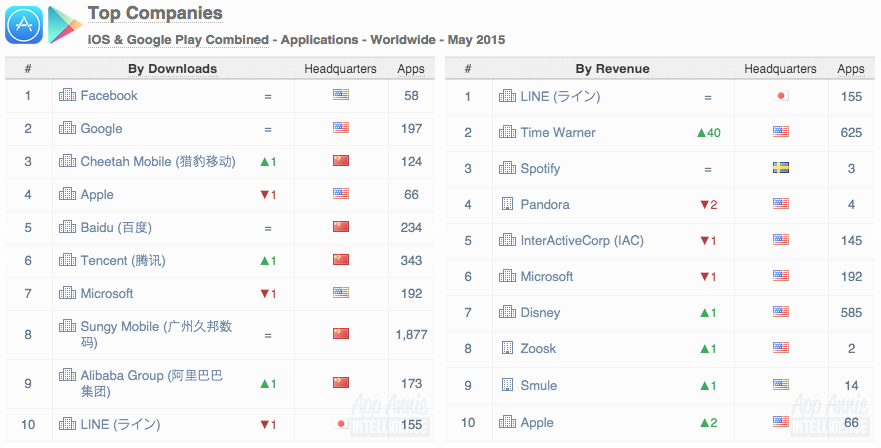 For the complete list of May's top apps and app publishers around the world, click the chart above.
Notes:
The publisher and app rankings reported in the App Annie Index are based on the download and revenue estimates available through App Annie Intelligence. The daily rank history charts and the homepage feature app data are available to all users through App Annie's app tracker solution, Store Stats.

While the Index for Games covers games, the Index for Apps provides app tracking on everything but games. Note that the Top Company rankings in the Index for Games are based solely on the publishers' games downloads and revenue, while the Top Company rankings in the Index for Apps are based on the company's downloads and revenue from apps excluding games.

Company and unified app rankings in the App Annie Index for Games and Index for Apps are based on individual apps that ranked in the Top 1,000.

Download rankings are based on individually downloaded apps and exclude downloads of app bundles. Revenue rankings are based on download revenue from individually downloaded paid apps as well as in-app purchase revenue from both individually downloaded apps and app bundles.

In the first month in which an app becomes unified, its rank change in the Index will compare the unified app that month vs. its highest-ranking individual app in the month prior. As a result, rank changes for newly unified apps may overstate ranking increases from April 2015 to May 2015.

In the iOS App Store, an app can be categorized under a Primary Category as well as an optional Secondary Category. If an app has a Primary Category of Games and a Secondary Category of Entertainment, it is a candidate to be included in this Index for Games. If the app's Primary Category is Entertainment and its Secondary Category is Games, then it will not be included in this Index for Games; it is a candidate for the Index for Apps.

Note that the ranking approach used in the App Annie Index differs from that used in the iOS App Store. In the latter, app rankings for a given category will include all apps whose Primary Category or Secondary Category matches that given category. So an app can appear in the rankings for more than one category within the iOS App Store or in App Annie Store Stats rankings.

In Google Play, an app can be categorized under only one category, so there is no double-categorization.

Occasionally, a publisher may decide to shift an existing app from one category to another category. In these cases, the App Annie Index will rank that app based on its categorization in the subsequent month. Given that the App Annie Index has a Games report and an Apps report, the only scenario where an app's recategorization could shift it from one Index to another is if its category changes from Games to a category other than Games or vice versa.
In the App Annie Index, all apps and publishers are reported under their parent companies, where available; for example, the Plants vs. Zombies™ 2 app is reported under its parent company Electronic Arts, rather than its direct publisher PopCap. Note that if you view the Electronic Arts parent company page on Store Stats, you will see the publishers that roll under the parent company Electronic Arts, including PopCap. The Plants vs. Zombies™ 2 app will be listed under the PopCap publisher page.
Company and app rankings are based on the App Annie DNA relationships at the time of publications. App Annie DNA relationships are subject to change over time.
App Annie Index revenue rankings are based on revenue that the iOS App Store and Google Play earned from paid downloads and in-app purchases. They do not include revenue earned from in-app advertising.

Certain trademarks and/or images used in this report may belong to third parties and are the property of their respective owners. App Annie claims no rights to such trademarks or images.