Video streaming apps are seeing massive growth in Asia. Discover their innovative best practices for success.
Apps are now a core channel for consumers of video content in Asia — with time spent in videos up by more than 210% in the region in the past two years. That's double the speed at which apps as a whole are growing. Live streaming services are a key element to the extraordinary popularity of these apps in Asia.
In our latest report, Video Streaming in Asia — Mobile Live Streaming Expands Into New Markets, we take a closer look at this impressive growth. In the past 12 months, China, Japan, South Korea, Indonesia and Thailand all experienced significant gains in video streaming revenue, average time spent per person, and data usage.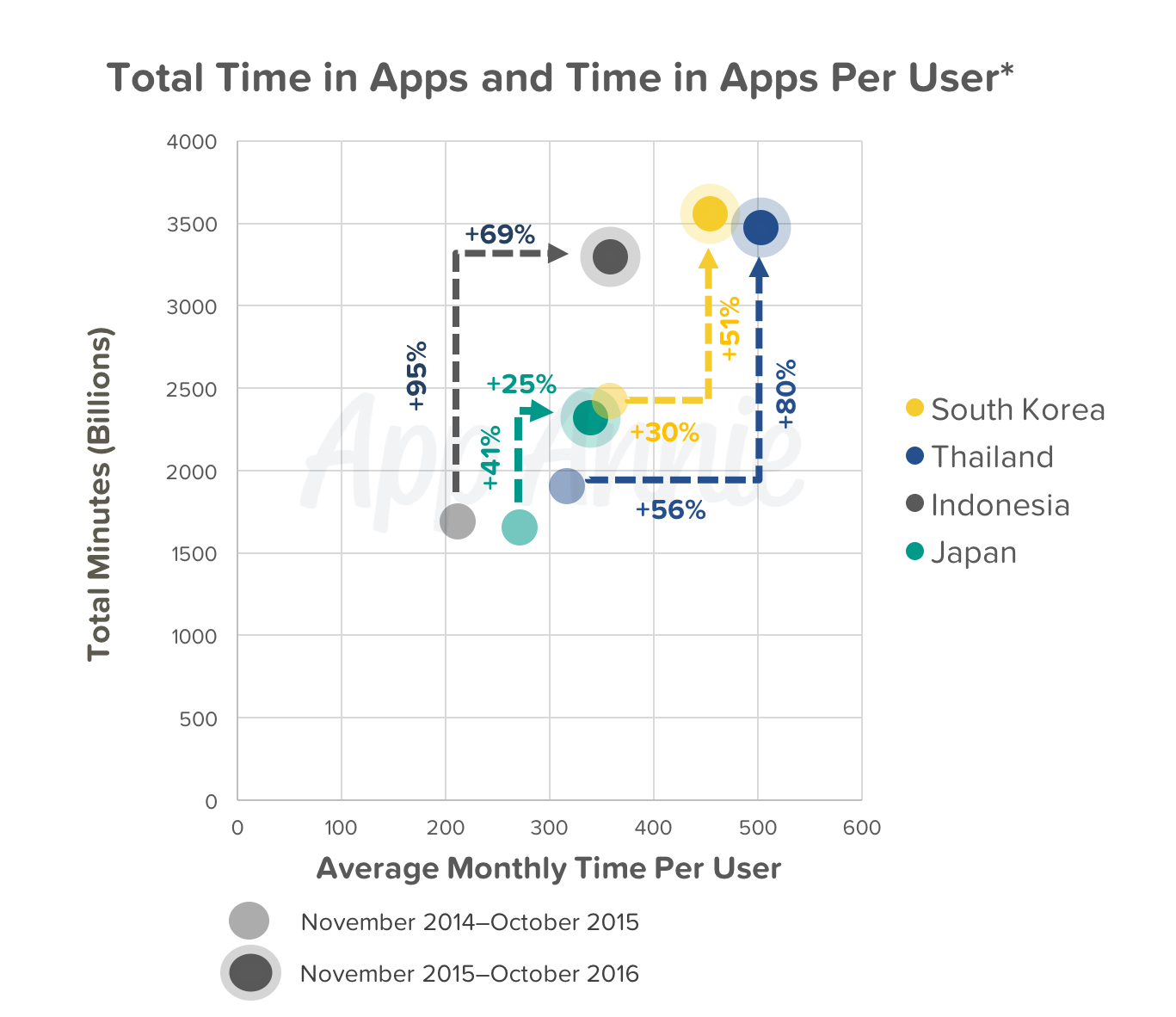 In fact, China's revenue from mobile video streaming apps has quadrupled, leading the rest of the Asia Pacific region by more than tenfold.
Long-form videos such as movies and television shows remain popular in Asia, but users are also drawn to apps that offer short-form content. User-generated videos and live streaming, in particular, have taken off explosively. In the past year, new live-stream platforms have emerged and quickly climbed the ranking charts.
To capitalize on this trend in China, major internet giants are expanding their content libraries with live streaming and other short-form videos. It's an effective way to broaden their lead on the video streaming charts and make their platforms a one-stop destination for all types of video content.
In this region, we also saw a few apps operated by mobile carriers — which integrate with existing subscription and membership incentives — securing positions in the top rankings.
Staying at the forefront of innovation — and offering video and live streaming services — can lead to higher viewership, increased loyalty and more frequent engagement.
Download our report to discover best practices used by Asia's top video streaming apps: