Mobile apps are now a core aspect of the banking customer experience. In light of this, retail banks are looking to fintech for UX inspiration.
Mobile apps are transforming the way customers interact with and choose financial banking options. More users than ever before are going mobile for financial transactions, with iOS and Google Play combined Finance app downloads growing 45% year over year in Q3 2016. What is becoming increasingly clear for banking apps is that user experience and customer service are paramount.
In our latest report, The Nexus for Retail Banking Apps — Stay Innovative or Lose Out to New Fintech Competitors, we examine the opportunity presented for app publishers in mobile banking and how to capitalize on it.
For instance, users are seeing the value in adopting fintech apps that specialize in one feature, as opposed to retail banking apps that provide more services but often at the sacrifice of quality. Three of the top fintech apps have a higher rank for monthly active users (MAU) than for all but the top four retail banking apps. This demonstrates the appeal of apps focused on the user experience that provide services either not offered by or better than the experience of their mobile banking app.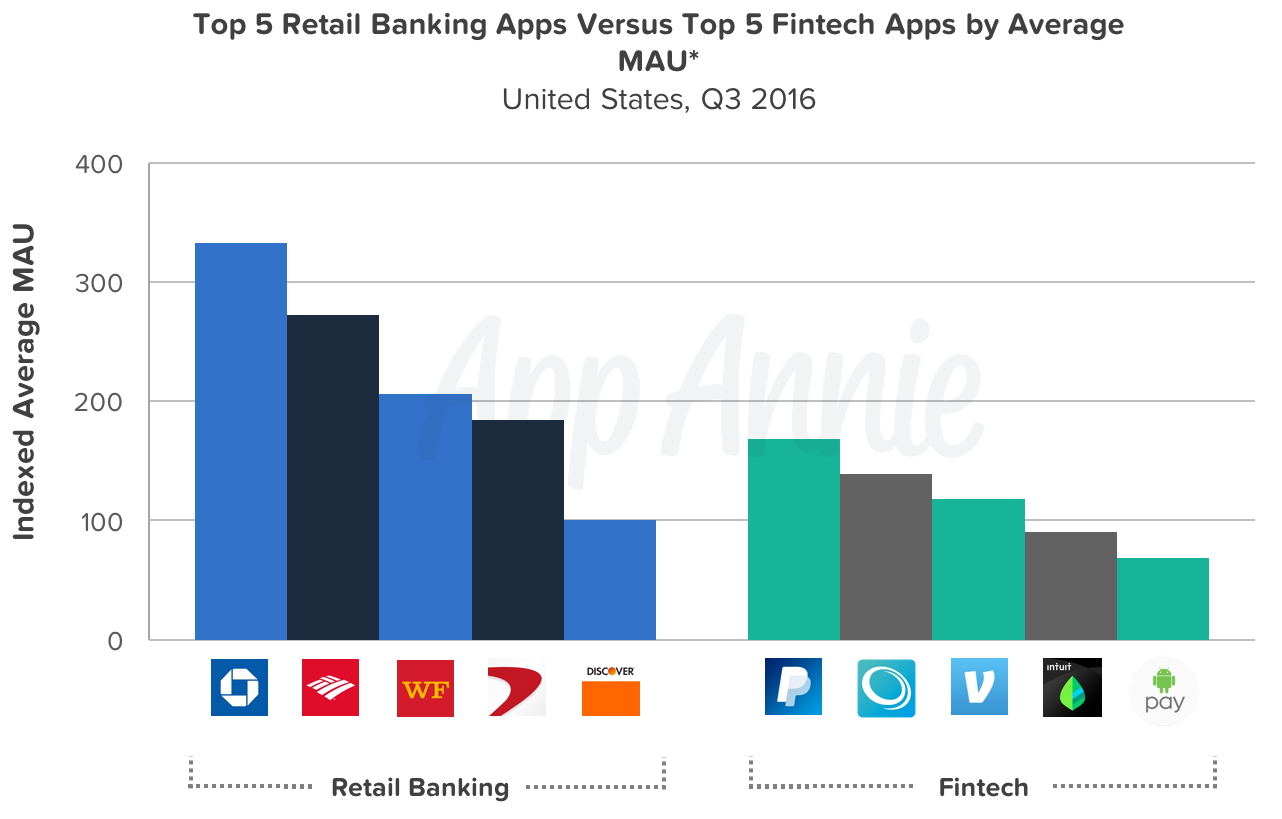 Millennials are the largest users of retail banking apps, at 95% more sessions per month than those aged 45 and older in Q3 2016. However, the majority of these users are not satisfied with the overall mobile retail banking experience, leaving a gap in the market for fintech to swoop in and claim users. The customer experience is crucial — and fintech apps are already disrupting traditional banking habits by providing a better experience with stand-alone features that could be included in retail banking app. Retail banks should take these competitors seriously, and prioritize a seamless mobile user experience.
Fintech apps are often online first, and have paved the way for retail banking apps to find success. Retail banks can look to fintech apps to see what features and elements are resonating with users and apply them to their own offerings. Download our latest report for case studies and best practices for retail banking apps in the United States: