App Annie announces the release of its newest report highlighting casino gaming apps in the United Kingdom. Previously in Europe we explored the retail app economy in Germany and France, as well as apps leading video content distribution. This report focuses on the explosive mobile gambling industry in the United Kingdom — one of the few regions in the world that offers real money gambling.
And they're off! The gates have opened, and mobile gambling is quickly picking up the pace. As sports betting and casino gaming move from physical and web-based locations to mobile devices, it's a sure bet this soon-to-be $100 billion sector will be a must-watch in 2015 and beyond. This report explores the reasons behind this shift, and the abundance of publisher opportunities for those who are looking to enter or enhance their position in the app stores.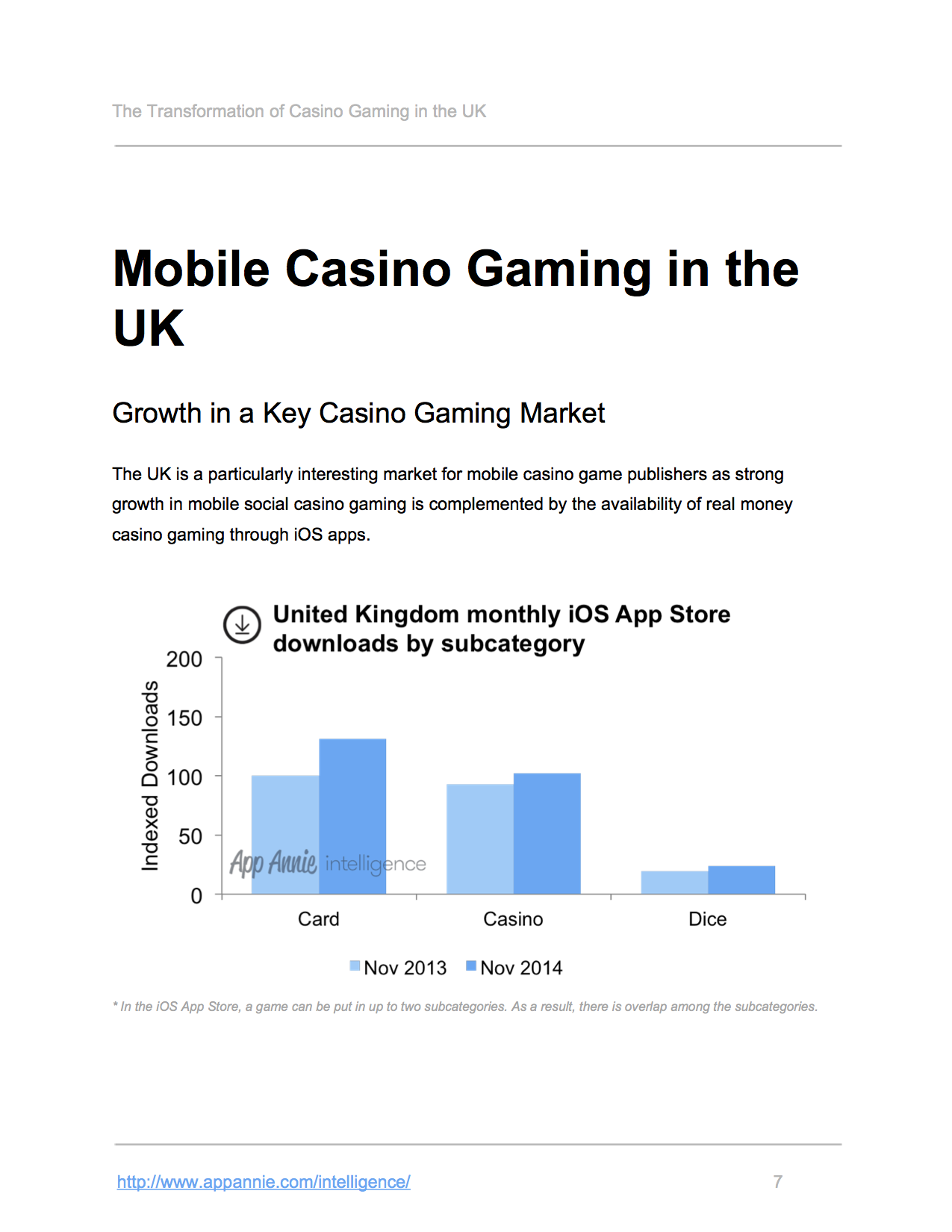 See which iOS gambling-related subcategories experienced the highest growth in the UK, plus the underlying factors.
Below are some of the key takeaways from our free report:
Growth and Change in Mobile Casino Gaming
See how the mobile casino gaming space is changing worldwide on the iOS App Store and Google Play, along with the industry's top publishers and subcategories.
Mobile Casino Gaming in the UK
The UK has a considerably strong mobile casino market, and we outline the key factors causing these apps to grow. We include a handful of actual examples and strategies from top publishers.
Future Opportunities in Mobile Casino Gaming
Learn about the upcoming developments to the industry that will propel the casino gaming market even higher in 2015 and beyond.
To gain access to the full 16-page report, click the download button below:
Want More? App Annie Has It
Subscribe to our blog to see more app industry reports, conference updates and product news. We love hearing from our readers, so share your questions and comments below or on Twitter.
Want to perform your own analysis? Create a free App Annie Store Stats account or request an Intelligence demo today.