See how the travel industry is using mobile apps to complement and extend the reach of their brands.
Mobile apps are changing the game for the travel industry — an industry that is no stranger to digital disruption. Apps are now a part of all stages of a traveler's journey. From inspiring a trip, scoring a great hotel deal, navigating new airports and planning sights to see, customers are reliant on their mobile devices. In fact, the total number of worldwide downloads for travel apps increased by 20% this year compared to 2015. This marks a 50% jump in downloads for travel apps since 2014.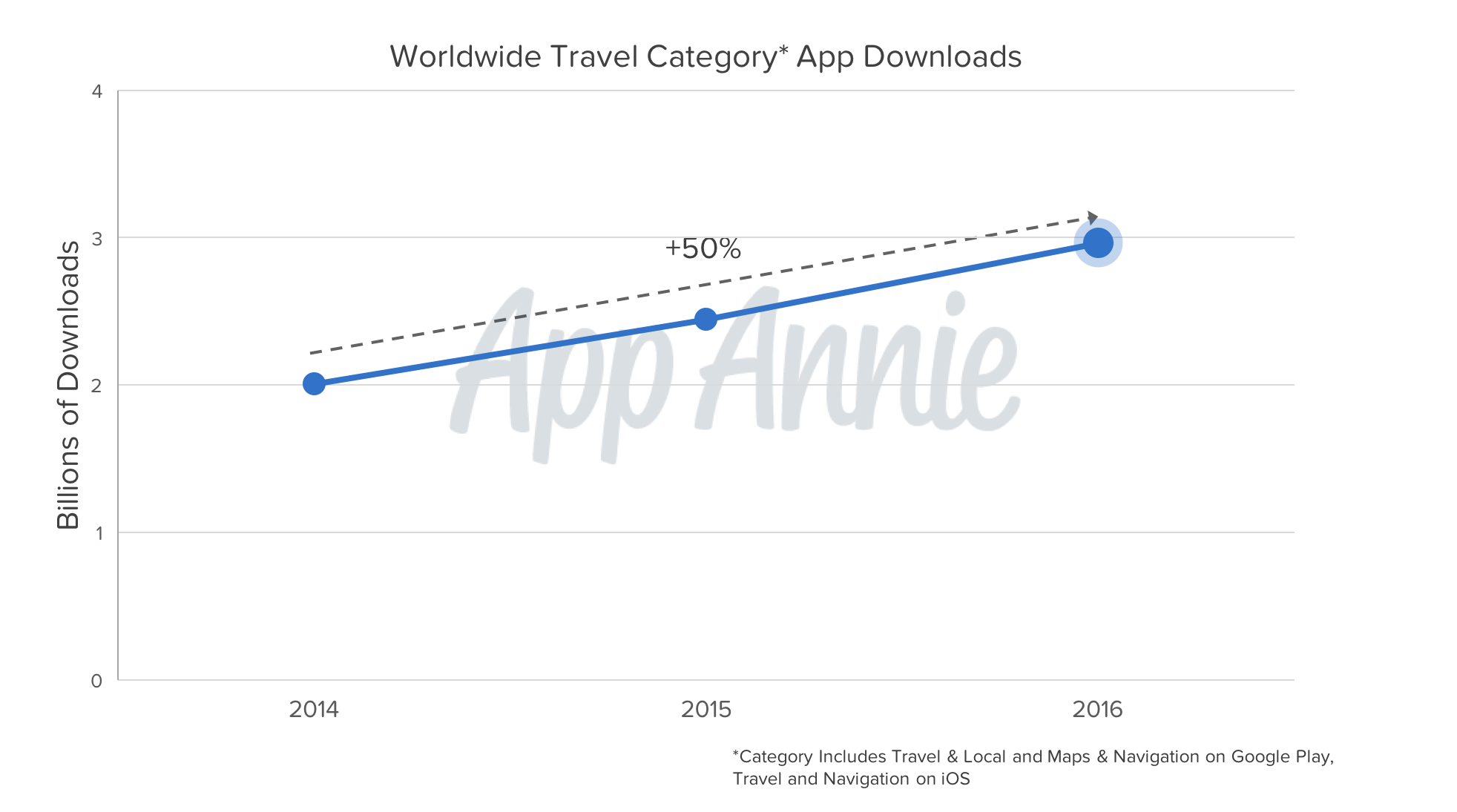 In 2016, users spent more than 275 billion hours in apps in the Americas, with apps' share of all smartphone bookings worldwide increasing from 12% to 54% from 2014–2016. This disruption to the travel industry has resulted in an unbundling of services, causing an influx in new choices available to travelers. However, it also risks eroding loyalty to established brands, as customers pick and choose the services most relevant to them.
Travel brands should pay attention to how the airline industry has adapted to mobile. Faced with the ever-growing influence of third-party booking services, airlines now have a way to regain customer loyalty. They are leveraging apps as an extension of their brand, and as a means to enhance the air travel experience and extend contact time with customers. In turn, airline apps can help boost loyalty, serve as a channel for cross-selling other services, offer upsell opportunities as well as collect behavioral data.
In a mobile-first world, travel companies need to understand the opportunities and challenges behind providing a best-in-class app experience. Download our report Travel Apps — How Travel Companies Can Thrive in the App Economy to uncover all our travel app findings, along with five best practices that mobile publishers can implement to optimize their travel app for success.