People in the app industry use App Annie Store Stats every day to identify key trends, hot apps and follow the publishers that make them. But just what exactly is the industry searching for on Store Stats? In this ongoing series, we'll highlight the apps that people are watching, in an effort to uncover the trends while they're still hot. To kick off this series, we'll look at the three most popular apps surfacing from searches on Store Stats in the US from June 23-29, 2014.
Kim Kardashian Makes a Splash in Mobile
Reality TV Star Kim Kardashian is no stranger to the limelight, so when San Francisco-headquartered Glu Mobile launched Kim Kardashian: Hollywood on the iOS App Store and Google Play in late June 2014, we imagined it had a good chance of trending up. That's exactly what we saw, when "Kim Kardashian" was the leading search term in the US from June 23-29, 2014 on Store Stats.
The search trend was reflected in the iOS App Store, as the freemium game starring "Kim K" quickly rose up the US iPhone top overall grossing ranks. On June 29, Kim Kardashian: Hollywood slotted itself within the highly competitive top five at #5, among top-grossing games such as Clash of Clans, Candy Crush Saga and Game of War - Fire Age.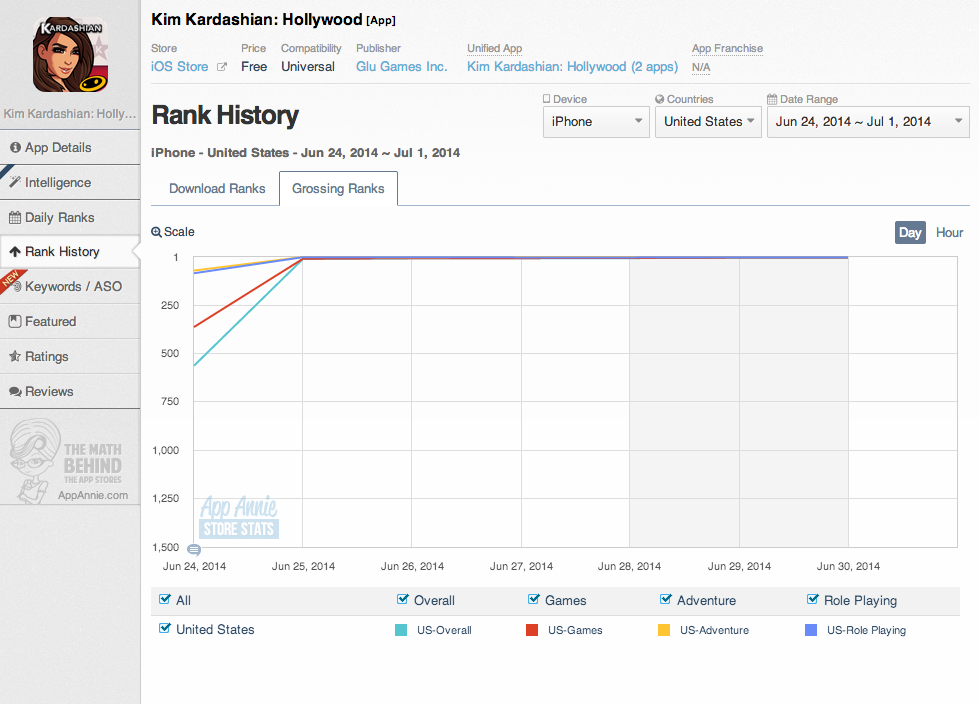 Much like Kim K's rise to fame in real life, her app jumped up the charts in June.
Kim Kardashian wasn't the only popular search term on Store Stats last week, though.
Yo
Another leading search term was "Yo," a free, simple, communication app (on iOS and Google Play) that sends nothing but a push notification that says "Yo" to your contacts. Yo broke into the top 10 of the US iPhone top overall download ranks on June 19, which was shortly after Yo generated buzz in social media, and in the news on June 18 for raising $1 million in first-round funding from investors. Yo recently increased its functionality with the ability to Yo the username WORLDCUP to notify you any time there's a goal scored in the 2014 FIFA World Cup.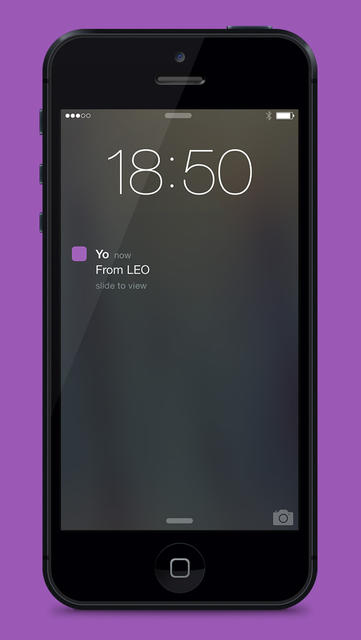 Yo is a great example of app minimalism, and its recent World Cup integration demonstrates how it could be the go-to push notification aggregator.
Yo was joined by another messaging app as a leading search term from June 23-29.
Trade Messages With Slingshot
Rounding out the three most popular apps surfacing from searches was the search term "Slingshot," a reference to Facebook's new app by the same name. Appearing on iOS and Google Play, Slingshot is one of the latest in a cadre of ephemeral messaging apps to hit the market. The free app lets you quickly "sling" (share) photos or videos to lots of friends at once. Similar to popular ephemeral messaging app, Snapchat, you can add another layer of personal flair to your shots with colorful doodles or witty captions in white text. What sets Slingshot apart is how the app requires you to share a photo or video in order to open media from another user. Shots from friends are pixelated until you send something back.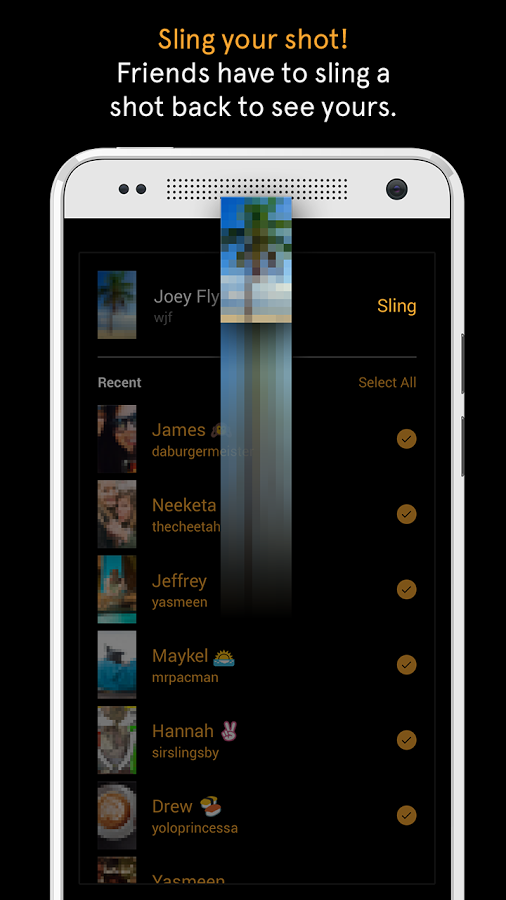 Slingshot takes a quid pro quo approach to ephemeral messaging, only allowing its users to see media once they've contributed themselves.
Stay tuned to the App Annie Blog for our next Top Trending Apps on Store Stats series — coming soon! Want this series (and the latest news and in-depth reports on the app ecosystem) sent straight to your inbox? Then subscribe to our weekly digest email using the form below. And as always, you can check us out on Twitter, Facebook and LinkedIn.