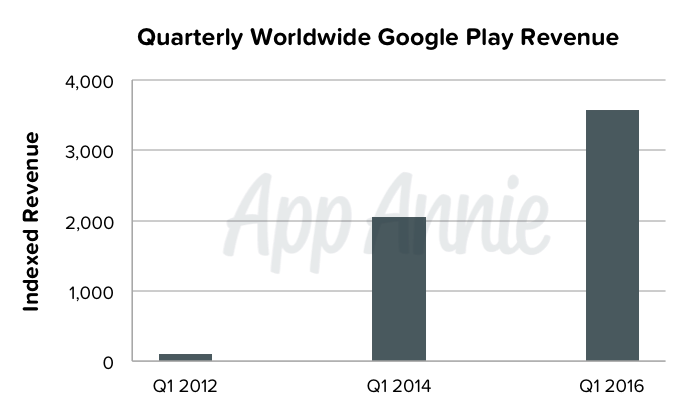 Below are some key highlights from this report:
Google Play has been on an explosive trajectory since 2012. Downloads grew by almost 4x and, perhaps even more impressively, app store-related revenue has gone up by a staggering 35x.
Google Play is gaining market share the fastest in emerging markets like India, Vietnam and Pakistan, and this opportunity will only increase as infrastructure and smartphone penetration climbs.
User retention underlies the long-term success of your app. Understanding how your app's day 1, 7, 14 and 30-day retention rates stack up among the top ranking apps in certain markets is key for determining your longevity and planning user acquisition strategies.
Casual-style games comprised 9 of the top 10 downloaded Google Play games of all time, showcasing the broad global appeal of these games among gamers and casual gamers alike.
To get the full report, click the download button below:
Which apps stood the test of time on Google Play? Building off our last report that looked at the entire iOS App Store, The Most Popular iPhone and iPad Apps of All Time, we're now turning our attention to Google Play just in time for Google I/O.
Using App Annie Intelligence, we dove into the Google Play Store's major categories to find the top apps and publishers. We also looked at macro trends like emerging market expansion, user retention rates (split by games and non-games), and tactics to optimize your user acquisition on the Android platform. Download the full report to get access to all these findings — and much more.
Looking for More?