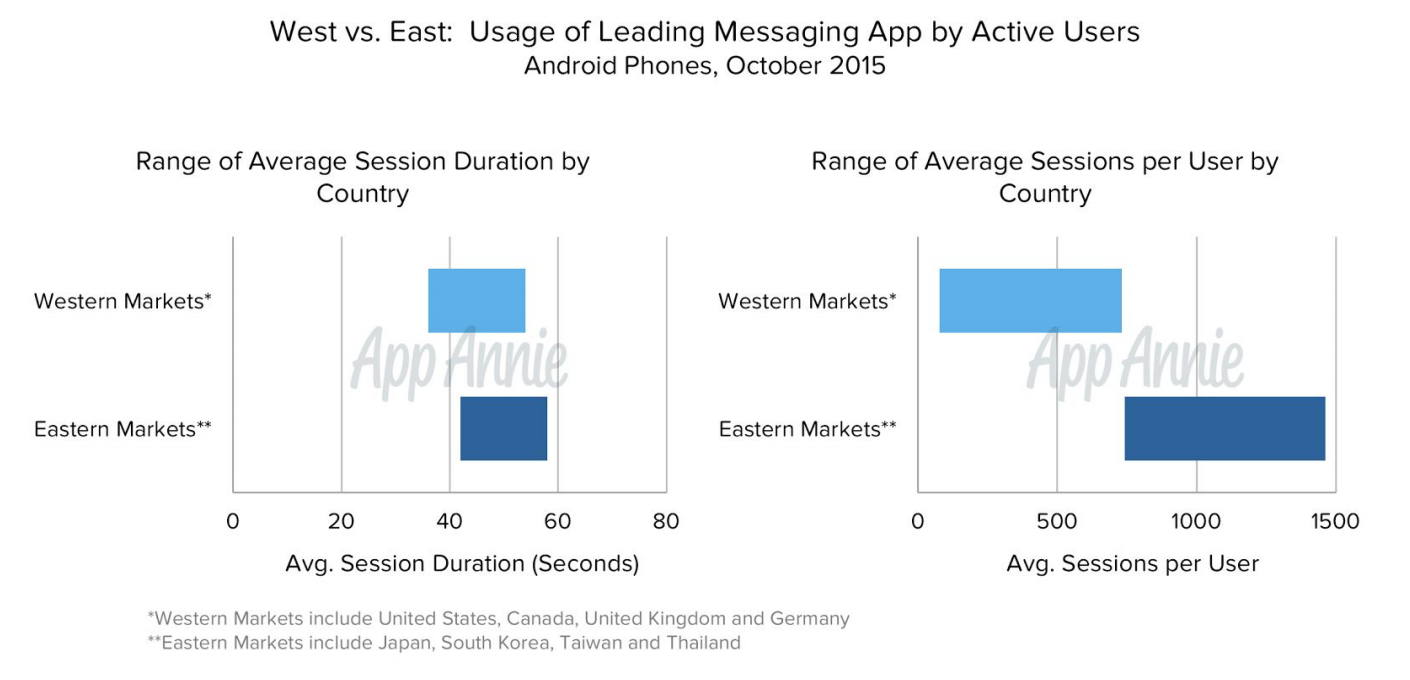 With the ever-changing pace of innovation across the app ecosystem, 2015 brought some expected as well as some unanticipated developments:
Stability at the platform level. In previous years we saw sharp movements in the download and revenue shares of the two leading platforms, iOS and Google Play. But 2015 was a year of consolidation as quarterly variations stabilized, leaving Google Play in pole position for downloads and iOS with the crown for revenue.
Monetization evolves, finally. While sales of in-app virtual goods continued to dominate, subscription revenue burst onto the scene and is poised to see further growth. The launch of video streaming apps like HBO NOW, the continued growth of music streaming, and the demand for dating apps like Tinder's premium subscription service, Tinder Plus, led this trend. Finally, support for Safari ad-blocking extensions in iOS 9 is challenging for monetization via mobile web (on iOS) and is expected to push publishers even more toward the app ecosystem, including more (hopefully good) in-app advertising.
New device form factors and platforms increase competition for developer and publisher resources. Moving beyond mobile, 2015 saw platform owners innovating in new categories, especially in wearables and TV. With developer resources already stretched across mobile OSes, we expect competition for developer attention to increase through 2016. This will be one of the key areas that App Annie's industry analysis team will be regularly assessing throughout 2016, given the impact competing platform priorities will likely have on slowing down these platforms' adoption.
Apps are eating the web. Apps are increasingly where we spend more and more of our time–and money. Apps have become a critical mechanism to deliver improved user experiences, vibrant competition, and new market paradigms to nearly every aspect of our lives. While mobile web has played a role for publishers that have yet to build an app or for app publishers to onramp customers that have yet to download the app, the reality is that apps deliver a superior user experience versus the web.
There are numerous examples that further drive home the point that apps are eating the web. We have heard from retailers in North America and Europe that the basket spend within their app is far greater than the basket spend on the web. Emails targeting a publisher's users increasingly launch the app as the call to action versus directing the user to a website. Deep linking is becoming more prevalent and allows for the communication and movement between apps and to surface apps via web searches. Newer device platforms, like the Apple Watch and TV, have no browser and publishers cannot embed a browser within their app as some do today in mobile. Even newer technologies like app streaming are about making apps more accessible, only in this case, it's a virtual instance hosted in the cloud.
Every company that has an app is a publisher and apps are the new normal to deliver content, entertainment, utility, productivity, commerce, transportation, etc. 2016 promises to be another exciting year of developments and launches.  Our analysts predict the top 10 app trends to watch for in 2016:
Google Now on Tap: Deep linking and contextual discovery to ease app discovery
eSports: Set to become an emerging revenue stream for game publishers
Messaging: Cultural factors to maintain messaging divide between the East and the West
Online-to-Offline (O2O) Services: Asia primed for a wave of consolidation because of challenging unit economics
Productivity Apps: New input methods to spur app innovation
Financial Services: Retail banks face "death by a thousand cuts"
tvOS: Set to unlock the smartphone as a powerful second screen device
YouTube Red: Catalyst for indie long-form content
Wearables: Watch for vertical-specific and enterprise use cases
Augmented And Virtual Reality (AR/VR): Major content players to spur initial adoption, but still more hype in 2016
Looking for More?