App Annie looks back at the first 10 years of the iOS App Store, revealing the top iOS games of all time.
Did you know that King's Candy Crush Saga is both the most downloaded game of all time on iOS and has generated the second most revenue? Among PC, mobile, handheld and console gaming, mobile continues to pull ahead as the leading platform for revenue.
App Annie's Most Popular iOS Apps of All Time report, the industry's most trusted analysis of the history of the iOS App Store, will show you who's made the most of this phenomenal growth story.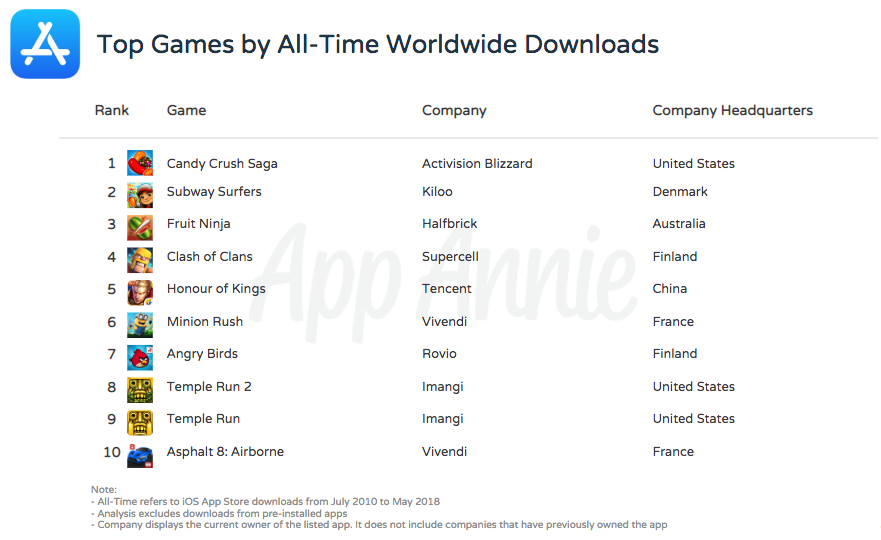 This focus on games is only a fraction of the total report. For much more, including how the biggest apps, games and markets on iOS have changed over the years, find App Annie's Most Popular iOS Apps of All Time report by following the link below